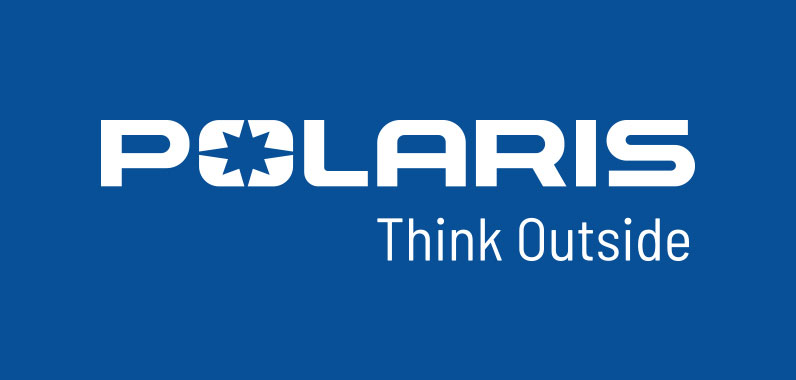 Indian Motorcycle and the USO Partner to Support U.S Troops and Their Families
Year-long partnership includes local activations, celebrities and more
Medina, MN (April 2, 2015) – Indian Motorcycle®, America's first motorcycle company, today announced a partnership with the United Service Organizations (USO), a nonprofit organization dedicated to providing programs, services and live entertainment to the U.S. troops and their families worldwide. Indian Motorcycle joins the USO as an Official Partner, which will help the USO support our nation's men and women in uniform, throughout every step of their military journey.
"Indian Motorcycle has a proud track record of supporting U.S. troops dating back to WWI and WWII," said Steve Menneto, vice president of motorcycles for Polaris Industries. "Today two great American organizations with a passion for supporting our troops come together to continue that heritage. Our year-long partnership is a celebration of those who currently serve and those who have served our country. We look forward to engaging our dealers, Indian Motorcycle Riders' Group and celebrity partners of the brand in our work with the USO."
In celebration of this new partnership, Indian Motorcycle will donate $100,000 to the USO in connection with its newly released, limited edition Mark WahlbergCollection of apparel to the USO in April and May. Launched in February, the 10-piece organic t-shirt line starts at US $34.99 and is available at participating Indian Motorcycle® dealers across the U.S. and Canada and online at www.indianmotorcycle.com while supplies last.
"We are excited to work with Indian Motorcycle and see their enthusiasm for helping America's men and women in uniform," said Christy Hartsell, USO vice president of corporate alliances. "A meaningful partnership like this not only helps us provide greater support to the military but also reminds our troops and their families that the nation they are protecting truly appreciates their service and sacrifices."
The USO will also become the official nonprofit partner of the Indian Motorcycle Riders' Group (IMRG), allowing Indian Motorcycle riders to partner with local USO centers and give back to their military community through rides and other charitable activities. Indian Motorcycle supporter and USO Tour Vet Zac Brown and Zac Brown Band will also contribute to the partnership through concert tickets for troops and their families in select cities on their 2015 tour.
The partnership is a natural fit for two organizations with such significant ties to the U.S. military. Indian Motorcycle heavily supported World Wars I and II by supplying motorcycles to the Allied Forces and has been known for its support of the military ever since. For nearly 75 years, the USO has served the U.S. military and their families throughout their service, from the moment they join, through their deployment and as they transition back to their communities. Although congressionally chartered, the USO is not a government agency and relies heavily on the generosity of Americans. Today the USO has over 160 locations around the world in 14 countries and 27 states.
Indian Motorcycle also offers a $1,000 "Honoring Heroes" bonus on all Indian motorcycles for active or retired military, as well as police and fire personnel. (The bonus is reflected as $500 in apparel with purchase of an Indian Scout motorcycle.) The bonus has been in place for the last two years and will remain a part of Indian's commitment to the military for at least the remainder of 2015. To locate an Indian Motorcycle Dealer, please visit http://www.indianmotorcycle.com/en-us/dealer-locator, and check back at www.indianmotorcycle.com for details on upcoming events and programs benefitting the USO and U.S. military families. To learn more about the USO's programs and services for troops and their families visit www.uso.org.
About the USO
The USO lifts the spirits of America's troops and their families millions of times each year at hundreds of places worldwide. We provide a touch of home through centers at airports and military bases in the U.S. and abroad, top quality entertainment and innovative programs and services. We also provide critical support to those who need us most, including forward-deployed troops, military families, wounded warriors, troops in transition and families of the fallen. The USO is a private, non-profit organization, not a government agency. Our programs and services are made possible by the American people, support of our corporate partners and the dedication of our volunteers and staff.
About Indian Motorcycle®
Indian Motorcycle, a wholly-owned subsidiary of Polaris Industries Inc. (NYSE: PII), is America's first motorcycle company. Founded in 1901, Indian Motorcycle has won the hearts of motorcyclists around the world and earned distinction as one of America's most legendary and iconic brands through unrivaled racing dominance, engineering prowess and countless innovations and industry firsts. Today that heritage and passion is reignited under new brand stewardship. To learn more, please visit www.indianmotorcycle.com.
About Polaris
Polaris is a recognized leader in the powersports industry with annual 2014 sales of $4.5 billion.
Polaris designs, engineers, manufactures and markets innovative, high-quality off-road consumer and military vehicles, including all-terrain vehicles (ATVs) and the Polaris RANGER® and RZR® side-by-side vehicles; snowmobiles; motorcycles and on-road electric/hybrid powered vehicles.
Polaris is among the global sales leaders for both snowmobiles and off-road vehicles and has established a presence in the heavyweight cruiser and touring motorcycle market with the Victory® and Indian Motorcycle® and Slingshot® brands. Additionally, Polaris continues to invest in the global Work and Transportation vehicle industry with Global Electric Motorcars (GEM), Goupil Industrie SA, Aixam Mega S.A.S., and internally developed vehicles. Polaris enhances the riding experience with a complete line of Polaris Engineered Parts, Accessories and Apparel, Klim® branded apparel and ORV accessories under the Kolpin®, Cycle Country® and Pro Armor® brands.
Polaris Industries Inc. trades on the New York Stock Exchange under the symbol "PII", and the Company is included in the S&P Mid-Cap 400 stock price index.
Information about the complete line of Polaris products, apparel and vehicle accessories is available from authorized Polaris dealers or anytime at www.polaris.com.