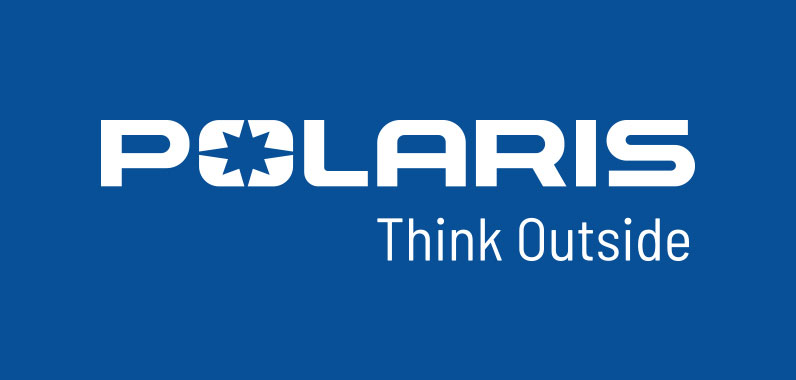 Custom 2014 Indian Chief Vintage Motorcycle Auction Raises $30,000 for the Benefit of Military Service Members and Their Families
In partnership with Jack Daniel's, proceeds from sale of customized 'No. 7' serial number of first model year motorcycle will help send military personnel home for the 2014 holiday season
Medina, MN (January 20, 2014) – Indian Motorcycle®, America's first motorcycle company, today announced that its one-of-a-kind custom 2014 Chief Vintage motorcycle, created in support of the "Operation Ride Home" program for the benefit of U.S. Armed Forces personnel and their families, hit the auction block on Sunday, January 19. This very unique motorcycle was sold at auction for $30,000 by Barrett-Jackson, the world's greatest collector car auctions, in Scottsdale, AZ and the full auction price has been donated by Indian Motorcycle to Operation Ride Home. The winning bidder was George Munsterman and wife Mary Brinckerhoff of New York.
For 2014, the first model year for the new Indian Chief under Polaris Industries' brand stewardship, the first 1901 units off the assembly line were specially badged with commemorative serial numbers in honor of the company's founding in 1901. In partnership with Jack Daniel's Distillery, the 'No. 7' serial number off the line, a Red Indian Chief Vintage model, was customized with just the right touches to create a truly unique motorcycle. Hand-laid pin striping, Jack Daniel's logos, the Operation Ride Home logo and a customized seat combine to create a unique and collectible custom motorcycle.
"Operation Ride Home" is a partnership program between Jack Daniel's Distillery and the Armed Services YMCA designed to help junior-enlisted service members and military families travel to their homes across the country this holiday season. All proceeds from the auction of the custom Indian Chief Vintage bike have been donated by Indian Motorcycle to the Operation Ride Home program.
"For nearly 113 years the U.S. military has been an integral part of the legendary Indian Motorcycle brand, and many of this company's proudest achievements revolved around our support of this country's war efforts," said Steve Menneto, vice president of motorcycles for Polaris. "It was a pleasure to partner with Jack Daniel's and the Armed Forces YMCA in support of Operation Ride Home, and all of us at Polaris Industries and Indian Motorcycle are honored to donate the proceeds from the auction of this unique and symbolic motorcycle for the benefit of America's military personnel and their families."
For more information please visit www.indianmotorcycle.com, follow us on Twitter at www.twitter.com/indianmotocycle, and Like Us at www.facebook.com/indianmotorcycle. For more information on the Operation Ride Home program, log on to www.jackdaniels.com/.
About Jack Daniel's
Officially registered by the U.S. Government in 1866 and based in Lynchburg, Tenn., the Jack Daniel Distillery, Lem Motlow, proprietor, is the oldest registered distillery in the United States and is on the National Register of Historic Places. Jack Daniel's is the maker of the world-famous Jack Daniel's Old No. 7 Tennessee Whiskey, Gentleman Jack Rare Tennessee Whiskey, Jack Daniel's Single Barrel Tennessee Whiskey, Jack Daniel's Tennessee Honey, Jack Daniel's Tennessee Whiskey-Based Ready-to-Drink Beverages and Jack Daniel's Country Cocktails.
Jack Daniel's encourages its friends to drink responsibly.
About the Armed Services YMCA
The non-profit Armed Services YMCA (ASYMCA) provides no and low-cost programs to make military life easier for nearly 500,000 active-duty enlisted military and their families each year at 31 branches and affiliates nationwide. Innovative direct services are tailored to the needs of local military installations nationwide with the help of 13,000 volunteers in addition to community and military support. The ASYMCA was rated in the top 2% of charities nationwide by Charity Navigator in 2012. Of the 1.2M Active Duty military stationed in the US, approximately 82% are located where the ASYMCA has a Branch or Affiliate nearby to help make military life easier. The ASYMCA does not receive government funding and does not charge dues or membership fees for their programs. Your tax deductible donation (Tax ID #36-3274346) to the ASYMCA, a top-rated non-profit, will make a significant difference impact on the lives of enlisted service members and their families. Please visit asymca.org to learn more.
About Indian Motorcycle®
Indian Motorcycle is America's first motorcycle company. Founded in 1901, Indian Motorcycle has won the hearts of motorcyclists around the world and earned distinction as one of America's most legendary and iconic brands through unrivaled racing dominance, engineering prowess and countless innovations and industry firsts. Today that heritage and passion are reignited under new brand stewardship. To learn more, please visit www.indianmotorcycle.com.