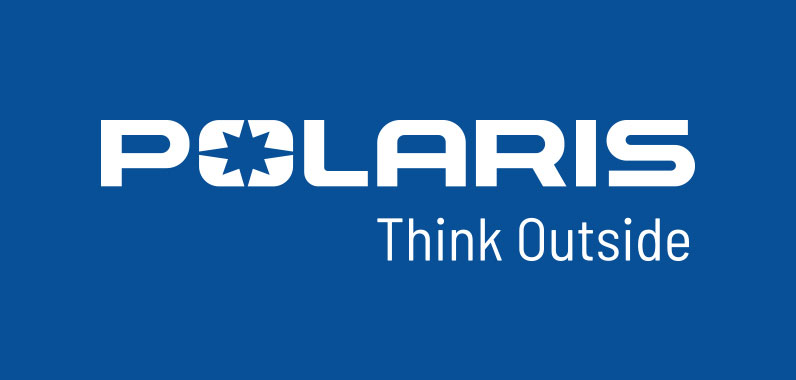 Brantley Gilbert, Polaris RZR and DAV (Disabled American Veterans) to Bring Some Holiday Cheer
>
Minneapolis, MN (December 15, 2016) – Polaris RZR teamed with country superstar Brantley Gilbert and DAV (Disabled American Veterans) to spread some cheer this holiday season to three veterans and their families.
Two Marines and an Army vet, all fans of Gilbert, were invited to High Lifter's Off-Road Park in Louisiana with their families. The families were under the assumption they were helping with a promo video; instead, they were treated to a day of off-road riding with Gilbert and a private acoustic set. The evening was topped off when each family was surprised with a RZR XP 1000 of their very own. The event was a token of appreciation by Polaris RZR and Gilbert for the veterans' service and families' sacrifice.
"The vets give so much for all of us," said the double platinum country star. "To be able to team with a company like Polaris and have fun all day on their RZRs, then send the vets home with one? To me, that's how we pass it on and make the holidays special for those unseen heroes."
"To us, RZR is more than a machine. It's about spending time with family and making memories," said Matt Boone, RZR Marketing Manager. "Partnering to support DAV's mission for all veterans and providing the gift of a new RZR is our way to create unforgettable memories together."
"We're excited and grateful that Polaris RZR and Brantley Gilbert have partnered with DAV to bestow such a wonderful opportunity to several deserving heroes and their families," said DAV National Commander David Riley. "I can't think of a better way to start the holiday season."
Marine veteran Brandon Marchioni was one of the veterans who participated in the event along with his wife and two young children. Marchioni served four years including a tour in Iraq. Polaris also surprised his kids with a youth-sized RZR model.
"I have had many memories in my life that will never leave me. Because of DAV and Polaris, this weekend is a memory for me and my family that will be one of the happiest, never to be forgotten moments of our life," said Marchioni.
Also selected to attend was Army veteran Mike Hammons who was joined by his wife and five children. This trip offered the large Hammons clan a rare opportunity to travel together as a family. Hammons served for five years including a tour in South Korea where he suffered a serious injury to his foot. After enduring several surgeries, the damage to his foot could not be repaired and was severe enough to leave him unable to work.
"This experience was a once in a lifetime event! The folks with DAV, Polaris, High Lifter, and the man himself, Brantley Gilbert, couldn't have been more welcoming, gracious, giving and caring," said Hammons. "We all laughed together, cried together and got muddy together!"
Marine veteran Dan O'Connor and his wife were also selected to attend. O'Connor served in Vietnam where he was severely wounded. When O'Connor returned home, he was in a serious accident which led to the amputation of his leg. O'Connor began racing hand-crank wheelchairs to aid in his recovery. He then became the cycling coach for the Marine Corps Wounded Warrior Regiment to help other injured service members prove that they can overcome their disability.
"The outpouring of love for my wife Debbie and myself and the recognition as a combat Vietnam veteran from DAV and the staff of Polaris was overwhelming," said O'Connor.
"There's nothing better than being with family during the holidays," said Gilbert. "It was my pleasure to share a day with service folks that have given up so much for our country. I hope we were able to make this holiday season just a little more special for them and their families. And at this time of year, being able to give back to DAV is an amazing place to start."
About DAV
DAV is dedicated to a single purpose: fulfilling our promises to the men and women who served. DAV does this by ensuring that veterans of all generations and their families can access the full range of benefits available to them; fighting for the interests of America's injured heroes on Capitol Hill; linking veterans and their families to employment resources; and educating the public about the great sacrifices and needs of veterans transitioning back to civilian life. DAV, a non-profit organization with 1.3 million members, was founded in 1920 and chartered by the U.S. Congress in 1932. Learn more at www.dav.org.
About Brantley Gilbert
Brantley Gilbert's brand of tough country captures real life and strikes a chord with folks who live active lives, work hard and believe in making their dreams happen. His Just As I Am and Halfway To Heaven make the Jefferson, Georgian one of four country acts with back-to-back million-selling albums. Known for the #1s "One Hell Of An Amen," "Country Must Be Country Wide," "You Don't Know Her Like I Do" and "Bottoms Up," he was nominated for the CMA Song of the Year for "Dirt Road Anthem." Having sold out last winter's BlackOut arena tour and this summer's Take It Outside amphitheater tour, the high-velocity songwriter/rocker kicks off his The Devil Don't Sleep Tour Feb. 2 in Reading, PA; his album of the same name drops Jan. 27.
For more information: www.brantleygilbert.com
About Polaris
Polaris Industries Inc. (NYSE: PII) is a global powersports leader with annual 2015 sales of $4.7 billion. Polaris fuels the passion of riders, workers and outdoor enthusiasts with our RANGER®, RZR® and POLARIS GENERAL™ side-by-side off-road vehicles; our SPORTSMAN® and POLARIS ACE® all-terrain off-road vehicles; VICTORY® and INDIAN MOTORCYCLE® midsize and heavyweight motorcycles; SLINGSHOT® moto-roadsters; and Polaris RMK®, INDY®, SWITCHBACK® and RUSH® snowmobiles. Polaris enhances the riding experience with parts, garments and accessories sold under multiple recognizable brands, and has a growing presence in adjacent markets globally with products including military and commercial off-road vehicles, quadricycles, and electric vehicles.