How can we help you?
If you have questions or concerns about your vehicle, we suggest you follow these steps: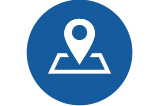 1. CONTACT A DEALER
Your authorized Polaris dealer is your best resource for all your sales, parts, accessory, and service needs.*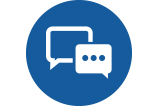 2. CONTACT US
Can't find what you're looking for? Start an inquiry with Polaris Consumer Service.
*If, after contacting your dealer, your inquiry or concern remains unresolved, speak with the Sales Manager or Service Manager at the dealership. All diagnostic, technical, and warranty questions are handled by Polaris dealerships. Polaris Consumer Service does not provide diagnostic or technical support for your vehicle.
Address:
2100 Highway 55
Medina, MN 55340
FREE DECALS!
Want to show pride for your ride? Send us a self-addressed postage paid envelope to one of the following:
Polaris Decals, Slingshot Decals, Indian Motorcycle Decals, or Timbersled Decals
2100 Highway 55
Medina Minnesota 55340
Envelope at least 8.5" in length, one brand per request