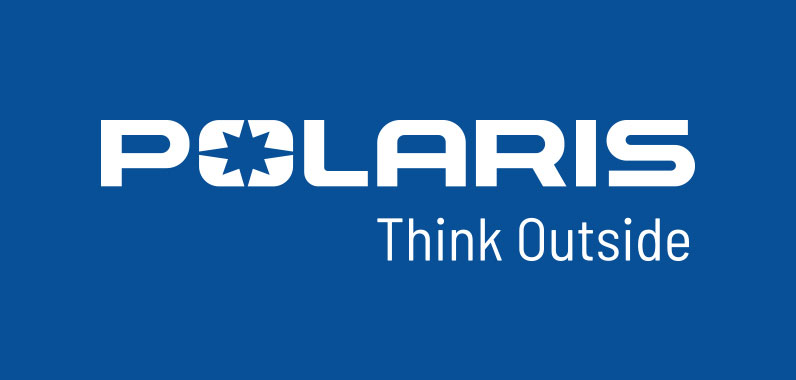 Polaris Debuts 2016 Snowmobile Lineup
The AXYS® platform expands, making the world's best mountain sleds even better
Minneapolis, MN (March 3, 2015) – Known as an innovator in the snowmobile industry for more than 60 years, Polaris continues its leading tradition by revolutionizing sleds with ground-breaking technology and terrain-dominating platforms to provide riders with an unmatched riding experience. The 2016 Polaris Snowmobile lineup was introduced this week during Polaris' dealer meeting in Orlando, Florida.
This year, Polaris made the best mountain sled, RMK, even better by building the machine on the new AXYS® chassis dramatically raising the bar in lift, rider-balanced control and response. In total, Polaris' 2016 lineup features 20 sleds built on the AXYS® platform including RMK, RUSH and SWITCHBACK models. Polaris also introduced four all-new sleds including the 800 SKS 155, the 800 RUSH PRO-S "Night Lightning" LE, the 800 Switchback Adventure and the 800 Switchback ASSAULT Terrain Dominator LE. The 2016 lineup boasts more than 30 models in total. "Honoring our heritage, Polaris continues to embrace innovation by aggressively looking for ways to bring our industry-leading sleds to the next level," said Chris Wolf, General Manager of Snowmobiles, Polaris Industries Inc. "We are committed to delivering machines that work for all riding styles from mountains to trails. For 2016, we've produced a collection of sleds that dominate any terrain and promise unmatched performance, comfort and versatility."
Polaris is again offering riders a chance to truly customize their sleds from the ground up during SnowCheck Select, March 2- April 14, 2015. With more choices than ever before, including track, suspension, and chassis options, riders can personally select the sled, its colors and specifications desired for their machines. Complete details can be found online at www.TerrainDomination.com or by visiting a local Polaris dealer.
2016 MODEL SEGMENTS
The AXYS® Platform Expands to RMK®
Improving on lift, control and response, Polaris has changed the game for snowmobiles and given RMK sleds the strongest edge yet by incorporating the AXYS® chassis into all new models. This new raised chassis, built specifically for mountain riding, includes an all-new front and rear suspension design, along with the proven 800 H.O. engine, allowing the 2016 RMK models to easily dominate any terrain. With horsepower that's competitive to class-leading 800 engines and weighing in at a world's lightest 408 lbs., the 2016 PRO-RMK holds the industry's best power-to-weight ratio. By taking the legendary Snow King Special and matching it with the ground-breaking AXYS RMK chassis, the all-new 800 SKS 155 provides low-to-mid elevation mountain riders with the most versatile deep snow sled on the market.
The full line-up of Polaris deep snow models include: 600 RMK 144, 600 RMK 155, 600 PRO-RMK 155, 800 SKS155, 800 RMK 155, 800 PRO-RMK 155, 800 RMK Assault 155, 800 PRO-RMK 163.
AXYS® Platform Provides Domination for RUSH® & SwitchBack®
The Polaris RUSH and SWITCHBACK sleds both aim to provide the greatest experience for riders on and off the trail. After the introduction of the AXYS platform in 2015, both RUSH and SWITCHBACK models provide riders with unmatched control, performance and comfort. The Polaris RUSH delivers the ultimate trail performance and uses rider-balanced positioning to allow riders to corner flat and get on the gas while always maintaining control of the machine. The Polaris SWITCHBACK provides the smoothest trip whether on trails or exploring raw terrain. The all-new 800 RUSH PRO-S "Night Lightning" LE features a ROX® Adjustable Handlebar Riser, the Interactive Digital Display with GPS – a Polaris exclusive – and more. Both the 800 and 600 SWITCHBACK Adventure models come standard with a new Fox® IFS shock package that includes three-position compression adjustment front shocks and a new Fox coil over rear air shock for increased load capacity.
The full line-up of Rush & Switchback models include: 600 RUSH PRO-S, 800 RUSH PRO-S, 800 RUSH PRO-S Night-Lightning LE, 800 RUSH PRO-X, 800 Switchback PRO-S, 600 Switchback PRO-S, 800 Switchback Adventure, 600 Switchback Adventure, 800 Switchback PRO-X, 800 SWITCHBACK Assault 144, 600 SWITCHBACK Assault 144, 800 SWITCHBACK Assault 144 Terrain Dominator Series LE.
Expanded INDY® Line-Up Provides an Experience for Every Rider
Since being reintroduced in 2013, the new-generation INDY models are favored by snow enthusiasts at every level. Riders who desire superior performance on and off the trail can expect legendary performance, incredible value, and simple fun from the 2016 INDY lineup. In just two seasons on the market, INDY Voyageurs now ranks as the number one and two top-selling sleds in the light utility segment. For 2016, the classic INDY Voyageur and INDY Adventure models include the latest Polaris offering with 550 fan-cooled engines powering both models and option of 144" or 155" track. The 2016 INDY Performance Models deliver Polaris Terrain Domination® with the PRO-RIDE Chassis and outstanding suspension, continuing to fuel the long-standing reputation of providing exceptional trail machines for all riders. The new 600 INDY SP Terrain Dominator Limited Edition model features standard electric start, a digital multi-function display, a 1.25" Ripsaw II track, and a retro graphics package with painted tunnel and rails, giving its riders the ultimate riding experience.
The full line-up of INDY models include: 800 INDY SP, 600 INDY SP, 600 INDY SP Terrain Dominator, 600 INDY, 550 INDY 144, 550 INDY, 550 INDY Voyageur 155, 550 INDY Voyageur 144, 600 INDY Voyageur 144, 550 INDY Adventure 155, 550 INDY Adventure 144, 550 INDY LXT (Silver), 550 INDY LXT (White)
Widetrak
The sleds in the 2016 WideTrak lineup offer extreme comfort for all conditions both on and off the trail. Including PRO-Float Skis and a 20" wide track for excellent flotation, riders will experience professional-grade versatility whether riding for work or play. An articulating rail provides smooth transition over obstacles and uneven terrain. Paired with tools like underseat storage and a spacious cargo rack, the WideTrak lineup offers tremendous sleds no matter the riding adventure.
Models include: 600 IQ WideTrak, 550 WideTrak LX
Youth
The 120 INDY, Polaris' youth offering, is specifically designed for young riders, providing a fun, full riding experience while incorporating several special safety features. The 120's four-stroke engine is built for efficiency and trouble-free performance, perfect for a starter sled. Models include: 120 INDY.
Polaris Apparel & Accessories
Polaris apparel and accessories are engineered with premium quality and style, mirroring the sophistication of the most popular sleds on the market. Developed by riders for riders, the 2016 Polaris Engineered® apparel is injected with the DNA of Polaris sleds and created to fit the need of every rider, whether in deep snow or dominating smooth trails. Redesigned prints and fabrics can be found on brand new riding gear including insulated and uninsulated jackets, along with helmets and goggles created to be the most durable and protective riding gear no matter where a machine is maneuvering.
In addition to new apparel offerings, Polaris has developed accessories for all sleds to bring riders the ultimate snow experience. With sled-specific tools like the 9.5" wide ski bringing 45 percent more flotation for INDY machines, or the all-new AXYS deep snow storage options for the RMK sleds, riders are sure to find the perfect upgrades for any machine. Polaris' 2016 accessory lineup features two industry firsts not offered anywhere else – 80 percent brighter LED headlights and a full-color LCD display. Engineered to design what riders want and need, Polaris apparel and accessories are nothing short of the best.
About Polaris
Polaris is a recognized leader in the powersports industry with annual 2014 sales of $4.5 billion.
Polaris designs, engineers, manufactures and markets innovative, high-quality off-road consumer and military vehicles, including all-terrain vehicles (ATVs) and the Polaris RANGER® and RZR® side-by-side vehicles; snowmobiles; motorcycles and on-road electric/hybrid powered vehicles.
Polaris is among the global sales leaders for both snowmobiles and off-road vehicles and has established a presence in the heavyweight cruiser and touring motorcycle market with the Victory® and Indian Motorcycle® and Slingshot® brands. Additionally, Polaris continues to invest in the global Work and Transportation vehicle industry with Global Electric Motorcars (GEM), Goupil Industrie SA, Aixam Mega S.A.S., and internally developed vehicles. Polaris enhances the riding experience with a complete line of Polaris Engineered Parts, Accessories and Apparel, Klim® branded apparel and ORV accessories under the Kolpin®, Cycle Country® and Pro Armor® brands.
Polaris Industries Inc. trades on the New York Stock Exchange under the symbol "PII", and the Company is included in the S&P Mid-Cap 400 stock price index.
Information about the complete line of Polaris products, apparel and vehicle accessories is available from authorized Polaris dealers or anytime at www.polaris.com.