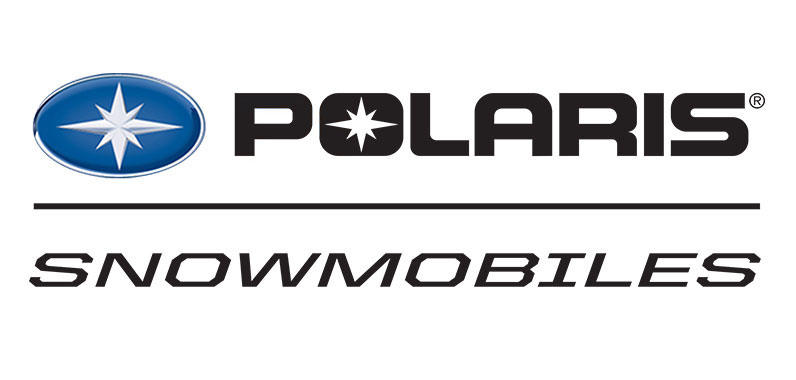 Snowmobiles Recalled by Polaris Due to Crash Hazard (Recall Alert)
>
Recall Number: 17-DRAFT FOR CLEARANCE
Snowmobiles Recalled by Polaris Due to Crash Hazard (Recall Alert)
Recall Summary
Name of Product: RMK and SKS snowmobiles
Hazard: A weld on the steering post can separate, resulting in loss of steering control, posing a crash hazard.
Remedy: Repair
Consumers should immediately stop using the recalled vehicles and contact Polaris to schedule a free repair. Polaris is contacting all known purchasers directly.
Consumer Contact: Polaris at 800-765-2747 from 7 a.m. to 7 p.m. CT, Monday through Friday, or online at www.polaris.com and click on "Product Safety Recalls" at the bottom of the page for more information.
Recall Details
Units: About 6,000
Description: This recall involves model year 2017 Polaris RMK, PRO-RMK, SKS, and RMK snowmobiles. "Polaris" is printed on the seat and "RMK," "PRO," "SKS," or "ASSAULT" printed on the side body panel. The snowmobiles were sold in several colors. The model number and VIN are displayed on the right side of the tunnel. To check for recalled vehicles by VIN, visit www.polaris.com.The following models are included in the recall:
Polaris Model Year 2017 Snowmobiles

S17EFK8PS

800 PRO-RMK 155 SC SELECT

S17EFK6PS

600 PRO-RMK 155 SC SELECT

S17EFK6PSL

600 PRO-RMK 155 ES

S17EFK8PSA

800 PRO-RMK 155

S17EGK8PS

800 PRO-RMK 163 SC SELECT

S17EGM8PS

800 PRO-RMK 163 3" SC SELECT

S17EFS8PS

800 SKS 155 SC SELECT

S17EGP8PS

800 PRO-RMK LE 163 3" SC SELECT

S17EFP8PS

800 PRO-RMK 155 LE SC SELECT

S17EFT8PS

800 RMK ASSAULT 155 SC SELECT

S17EFS8PSL

800 SKS 155 ES

S17EGK8PSL

800 PRO-RMK 163 ES

S17EFK6PSA

600 PRO-RMK 155

S17EGK8PSA

800 PRO-RMK 163

S17EFT8PSP

800 RMK ASSAULT 155 POWDER ES

S17EFT8PSD

800 RMK ASSAULT 155 POWDER

S17EFT8PSA

800 RMK ASSAULT 155

S17EFM8PS

800 PRO-RMK 155 3" SC SELECT

S17EFK8PSL

800 PRO-RMK 155 ES

S17EFN8PS

800 RMK ASSAULT 155 3" SC SELECT

S17EHP8PS

800 PRO-RMK LE 174 3" SC SELECT

Importer/Distributor: Polaris Industries Inc., of Medina, Minn.
Sold at: Polaris dealers nationwide from May 2016 through March 2017 for between $12,000 and $15,200.
Incidents/Injuries: Polaris has received 13 reports of a steering post weld separation. No injuries have been reported.
Manufactured in: U.S.
Photos
Model Year 2017 800PRO-RMK 155 SC Indy Red
Model Year 2017 800 PRO-RMK 155 SC Select Sonic Blue
Model Year 2017 800 PRO-RMK 174 LE SC Select Titanium
About U.S. CPSC:
The U.S. Consumer Product Safety Commission is charged with protecting the public from unreasonable risks of injury or death associated with the use of thousands of types of consumer products under the agency's jurisdiction. Deaths, injuries, and property damage from consumer product incidents cost the nation more than $1 trillion annually. CPSC is committed to protecting consumers and families from products that pose a fire, electrical, chemical or mechanical hazard. CPSC's work to ensure the safety of consumer products - such as toys, cribs, power tools, cigarette lighters and household chemicals – contributed to a decline in the rate of deaths and injuries associated with consumer products over the past 40 years.
Federal law bars any person from selling products subject to a publicly-announced voluntary recall by a manufacturer or a mandatory recall ordered by the Commission.
To report a dangerous product or a product-related injury go online to www.SaferProducts.gov or call CPSC's Hotline at 800-638-2772 or teletypewriter at 301-595-7054 for the hearing impaired. Consumers can obtain news release and recall information at www.cpsc.gov, on Twitter @USCPSC or by subscribing to CPSC's free e-mail newsletters.
CPSC Consumer Information Hotline
Contact us at this toll-free number if you have questions about a recall:
800-638-2772 (TTY 301-595-7054)
Times: 8 a.m. – 5:30 p.m. ET; Messages can be left anytime
Call to get product safety and other agency information and to report unsafe products.
Media Contact
Please use the phone numbers below for all media requests.
Phone: 301-504-7908
Spanish: 301-504-7800