For outdoor enthusiasts looking for gear that's purposefully built to stand up to the fun and challenging experiences Polaris vehicles enable. Each piece of apparel and equipment bearing the Polaris name is crafted by outdoor enthusiasts, for outdoor enthusiasts. They are a badge of honor - representing what the Polaris brand stands for - a passion to simply be outside doing what you love. Polaris apparel is rider-inspired and tested under real-world extremes so it's ready for anything the outdoors will throw at it.
Our innovative designs and advanced technical materials keep you warm, dry and happy - head to toe - on every ride.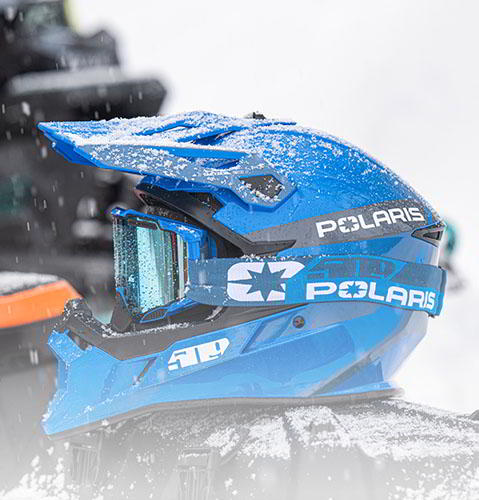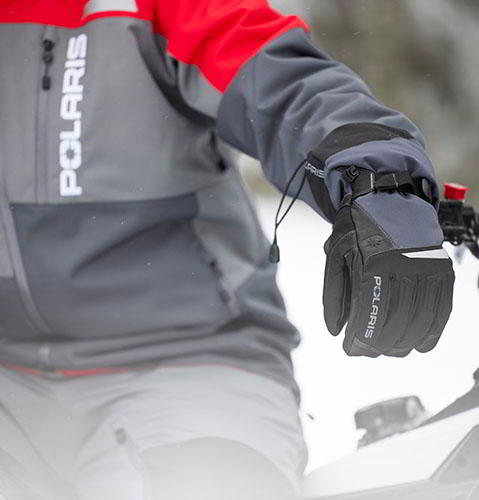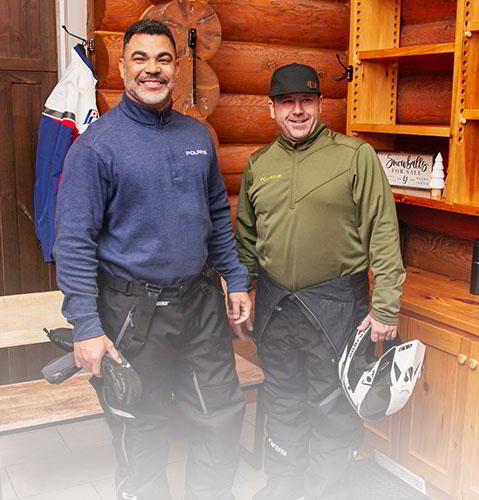 FACE THE DAY WITH CONFIDENCE. The ideal snowmobile helmet will offer proper fit, all-day comfort and personal style - to inspire confidence when you're out there carving powder.
Every Polaris riding jacket, bib, monosuit and boot is made with TECH54, an exclusive technology from Polaris. TECH54 is a waterproof and breathable membrane that locks out moisture, and lets body vapor escape, to keep you warm, dry and comfortable.
GRAB HOLD OF THE ADVENTURE. All Polaris Engineered gloves are designed to keep the bitter cold out using a powerful combination of insulated materials and moisture-wicking linings while giving you a firm, confident grip on any situation.
LAYER ON THE WARMTH. Choose the right layers for your conditions. Start with our moisture-wicking base layers to help maintain proper body temperature, then add middle insulating or a heated layer depending on the weather.
Learn More About TECH54 & Polaris Apparel