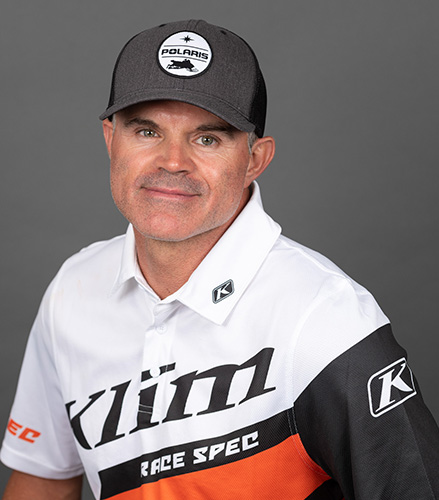 DOB: August 11th, 1975
Hometown: Alpine, WY
Career Start: 1998
Dan runs 2 small businesses: Next Level Riding Clinics in the winter and Blacktop Pros in the summer. One business requires a ton of precipitation and the other he can't have any!

Dan got into snowmobiling as a necessity to access the backcountry to ride snowboards. He grew up snowboarding and became pro during his late teens / early 20's but snowmobiling has been a passion for Dan ever since he started back in 1996 on a 1996 Polaris Ultra.

Dan has been riding for Polaris for over 15 years, and over 10 for Klim. He has also guided clinics for over 15 seasons at Next Level Riding Clinics. He credits his riding clinics as a major component to his career as a backcountry rider.

Dan's favorite riding area is basically his backyard – he has plenty of honey holes within an hour from home. He has lived in the Jackson/Alpine area his whole life and thinks the terrain there is (although dangerous at times) the most challenging and rewarding mountains he's been able to ride.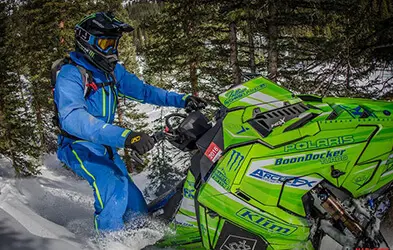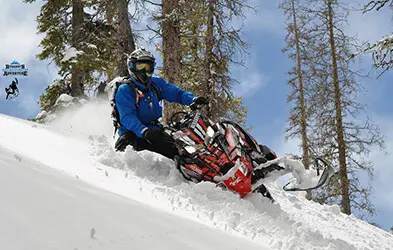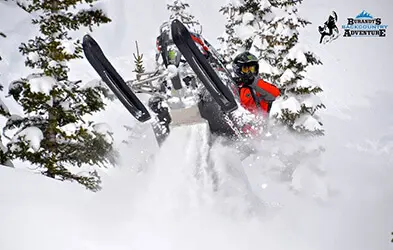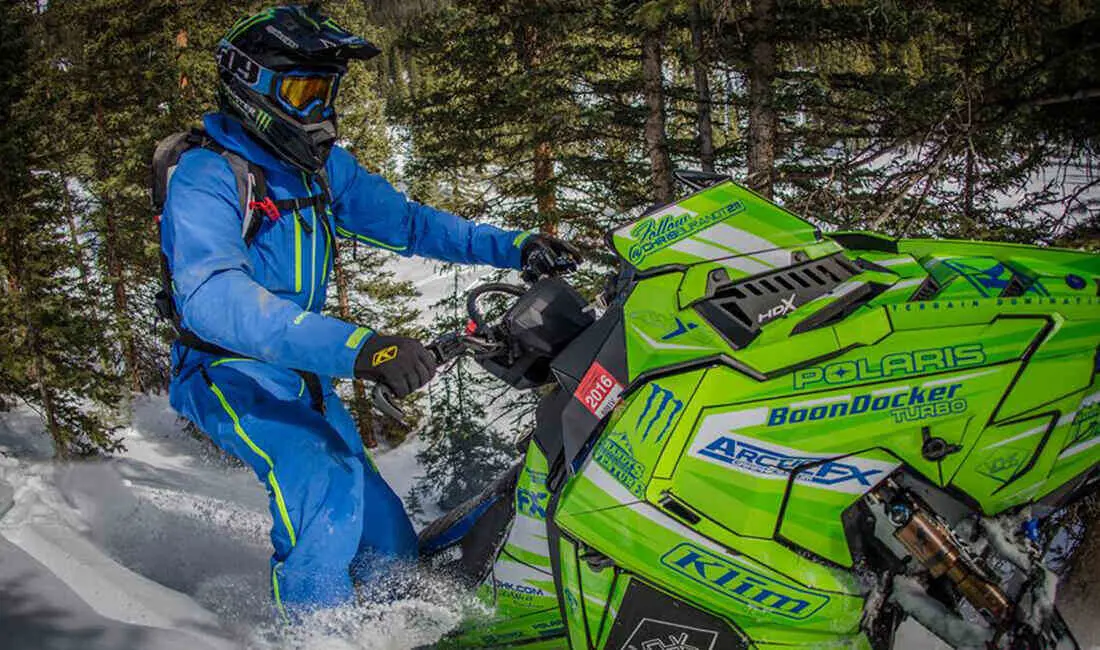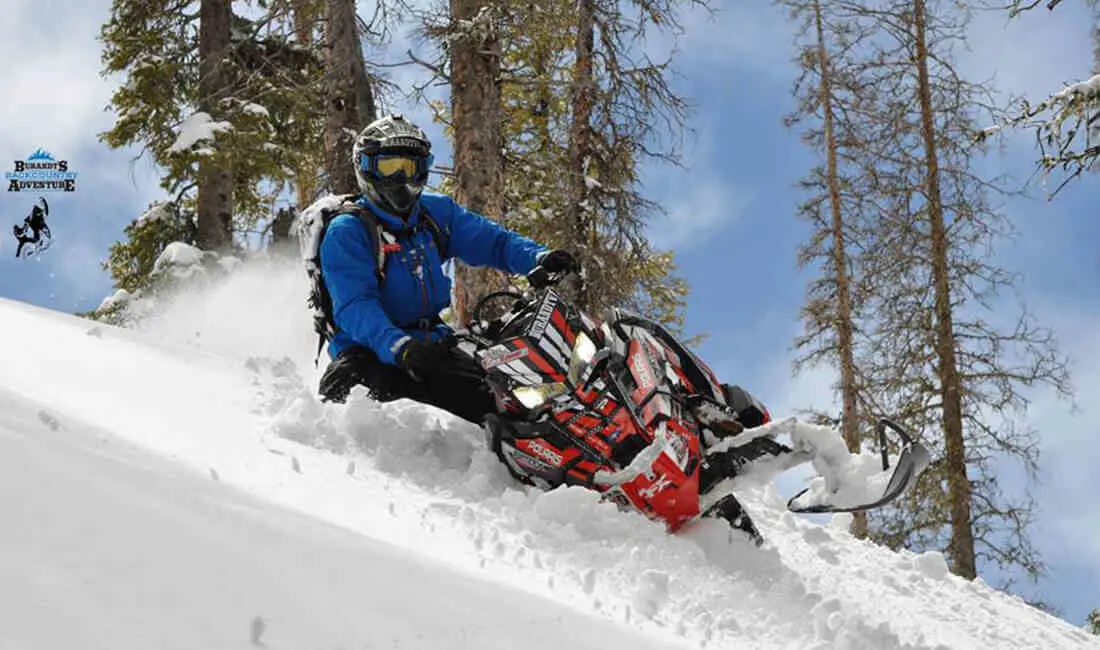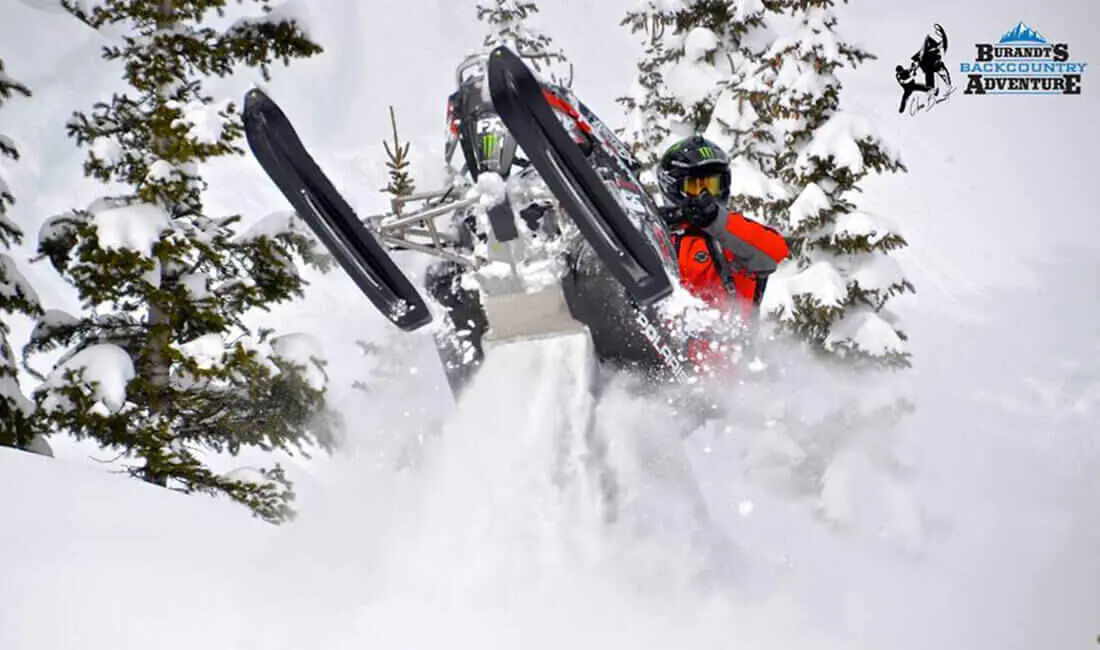 Quick Facts and Achievements
• Loves His Wife and Dogs
• Enjoys Mountain Biking, Stand Up Jet Skis, E-Foiling, and Fishing in the offseason
• Had Gray Hair in His Thirties
• 2nd Place Winter Gravity Games
• Owner of NXT LVL Riding Clinics
• Has Ridden Sleds in Russia, Canada, Alaska, Sweden, Chile, and the US
• 9th Person in the World to do a Backflip on a Sled
"Don't practice until you get it right, practice until you CAN'T get it wrong."
"Don't practice until you get it right, practice until you CAN'T get it wrong."