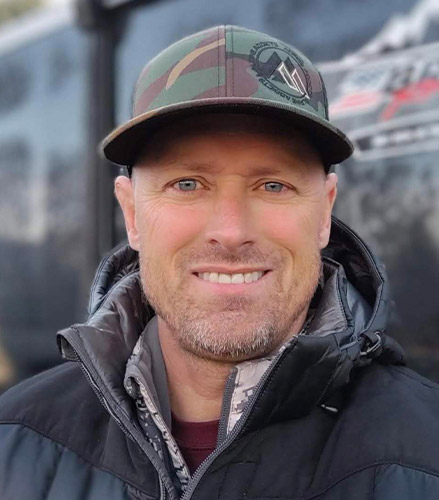 State: Montana

Snowmobile:Patriot Boost Pro RMK 155

Favorite Place to Ride:Western Montana

"What's so great about snowmobiling? Well, have you ever seen an unhappy snowmobiler? Scott has never pinned the throttle or tipped the skis up and felt sad. He was first exposed to snowmobiles in 1976 at four years old. His dad had him straddling the fuel tank as he held on the to the gas cap for dear life, yelling in fear and elation. He still pretty much rides like that to this day. Scott has the pleasure of sharing this sport with four generations of his family and he really enjoys passing this onto his children. His son bugs him about snowmobiling almost as much as Scott thinks about it himself!


Scott believes it's important to be an advocate for the sport, especially since one might feel our backs are up against the wall more than ever before. The clubs, legislators, responsible riding, healthy trail systems and forest ecology need support from the community. Snowmobiling brings out the best in people and he has become friends with some of the best humans through snowmobiling.


When Scott is not snowmobiling, he is still with his family, mostly outside, at a game, at the lake or on the golf course or he is growing his hair to donate. All the while, he is thinking about snowmobiling."