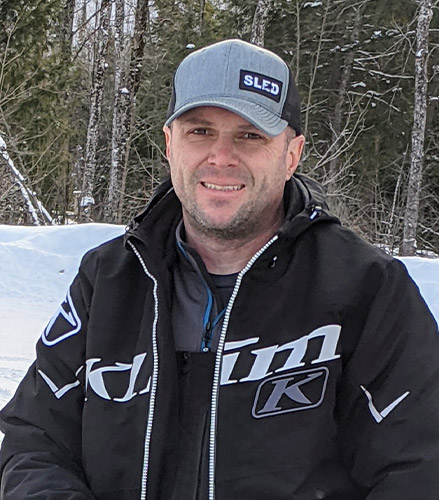 State: Illinois

Snowmobile: 850 Switchback Assault

Favorite Place to Ride: UP Michigan

Kevin started riding snowmobiles at 4, and hasn't stopped since! Snowmobiling for him as always been a family sport. Kevin's family would travel to northern Wisconsin every winter to snowmobile in the St. Germain area. He now carries on that tradition with his own family. Kevin and his family meet up with his sisters and cousins multiple times in Wisconsin each winter to ride together.

Kevin is a die hard Polaris rider. Aside from his Kitty Kat when he was little Kevin has been riding Polaris! Kevin loves the trails in Northern Wisconsin and the UP of Michigan and also exploring the backcountry in the mountains out west.

Kevin is a member of his local club from Channahon, Illinois, the I&M Trailblazers, and also a member of the Sayner Barnstormers of Sayner, Wisconsin. The clubs are like big families, without them we wouldn't be able to enjoy the wonderful trails they provide. Kevin is super excited for the winter season and hopes to see you out on the trails!