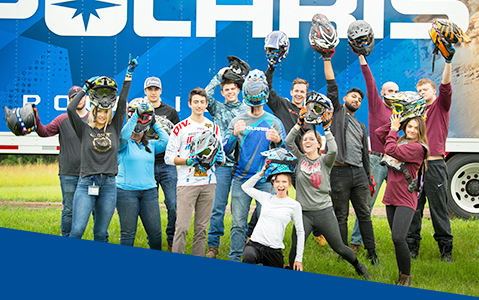 Next-Level Talent Development
We continue our commitment to build future leaders through our experience-driven internship program designed for students currently pursuing their Bachelor's or Master's degrees. Our Development Programs are the next-level opportunity for Polaris interns to consider.

Real-World, Portfolio-Building Experiences
Interns are immersed in strategic projects including customer research for sales and marketing, content curation for corporate communications, digital project management for web teams, and design, testing and quality projects with engineering. Interns also collaborate cross-functionally on projects that directly align to Polaris' value of Innovation.

Intentional Coaching & Mentorship
Interns are paired with a team coach and former intern mentor that support them during your 12-week session, as well as assist in finding opportunities to interact with executive leaders. These connections offer advice, networking and development to enrich your business experience.

Focusing on Diversity & Inclusion
We value diverse perspectives and support interns in actively sharing their unique experiences throughout our 12-week internship program. Most notably, our Intern Innovation Challenge brings together interns in cross-functional groups, where they are empowered to solve a problem in a collaborative group of 8-10 teammates from HR to Engineering & ranging in internship, leadership, geographical experiences and more.
Intern Alums Tell-All about their Experiences
Emma C
Sales & Marketing Intern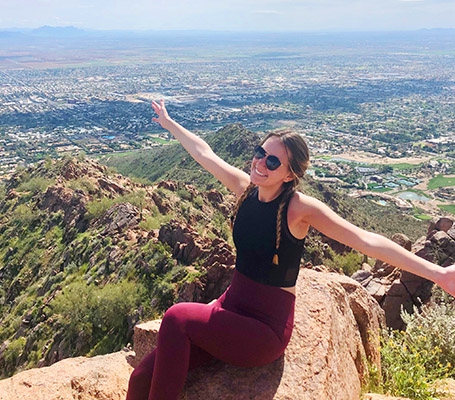 "Polaris supported me so I could be successful in my work and build my confidence. After two incredible internships with Polaris, I am excited to be joining the company in a full-time position following graduation. I am grateful for this opportunity with such an innovative employer."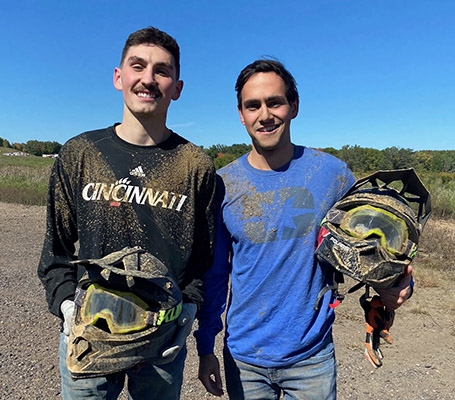 "After two Polaris internships and joing the team full time, I have grown my analytical skills through building out reports and learning new systems. My interpersonal skills have matrued, and Ihave built genuine professional relationships with influential people."
Rachel K
Human Resources Associate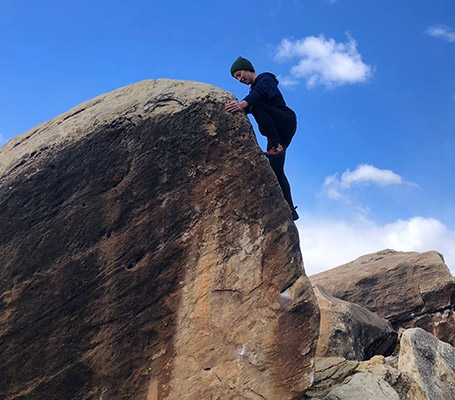 "Individuals who succeed in Polaris are those who respect and live the Polaris values. (They) are willing to lead at all levels, develop a strong understanding of their customer's needs, demonstrate a high say/do ratio, and never lose sight of the big picture."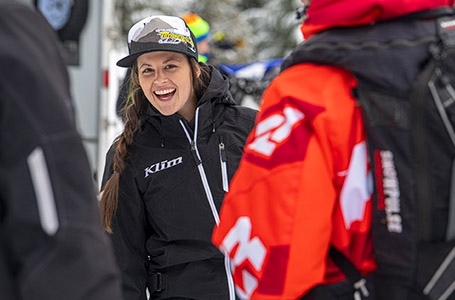 Projects directly align with business objectives and give you exposure to market & competitive analysis, product launch Go-To-Market planning & execution, customer insight research, photo/video shoots, sales promotional planning and more.
Projects offer you the opportunity to gain experience in financial analysis, month-end reporting, and P&L management, all while navigating ambiguity and developing communication, project and time management skillsets.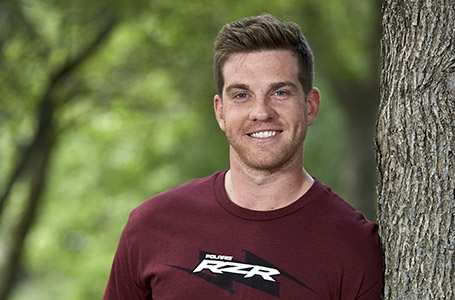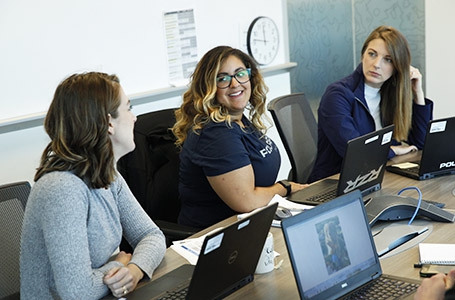 HR interns may support one of our many manfacturing plants, business units and/or functional areas and include products such as HR analytics, orientation and onboarding, talent pipelining, succession planning, and generalist responsibilities.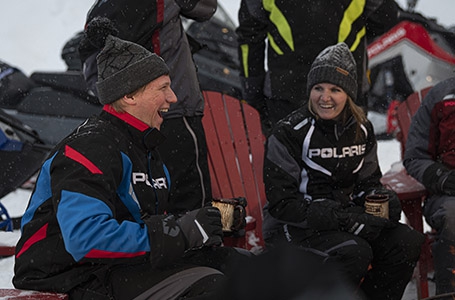 Projects offer exposure to multiple facets of engineering to help you develop and define core areas of interest and strengths. Each focused on driving continuous improvement and problem-solving for engineering roadblocks and product development across our product portfolio.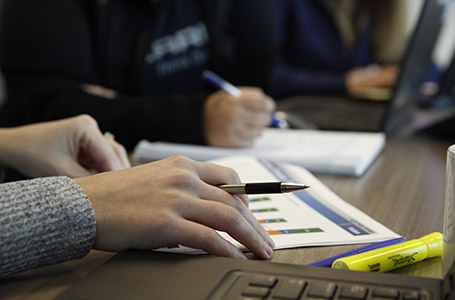 Opportunities available in Manufacturing, Supplier Quality & Development, Purchasing, Materials, Logistics, and Lean. Assignments may include forecasting and purchasing support, quality assurance and warranty claims to method and standard analysis.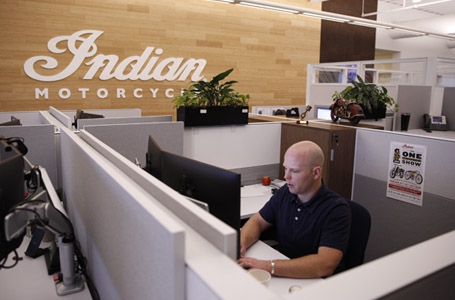 Digital and Information Technology
Opportunities include Product Application Leadership such as software/web development, user interface design, scrum or Infrastrure Leadership such as network admin, data base admin or information services security.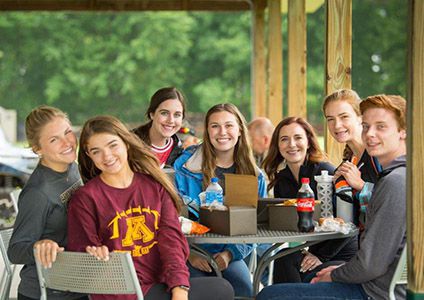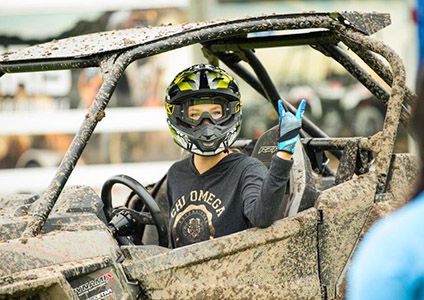 Internships are only available during a specific window.
{{ getTotalResultsShownMessage('Showing', 'of') }}
Polaris Inc. is an Equal Opportunity Employer and will make all employment-related decisions without regard to race, color, religion, creed, sex, sexual orientation, gender identity, national origin, age, disability, marital status, familial status, status with regard to public assistance, membership or activity in a local commission, protected veteran status, or any other status protected by applicable law. Applicants with a disability that are in need of an accommodation to complete the application process, or otherwise need assistance or an accommodation in the recruiting process, should contact Human Resources at 800-765-2747 or Talent.Acquisition@Polaris.com. Click here to access our Affirmative Action Policy To read more about employment discrimination protection under federal law, download the following EEO resources: Know Your Rights: Workplace Discrimination is Illegal (eeoc.gov) & Pay Transparency Nondiscrimination Provision (dol.gov)
{{ firstItem }} - {{ lastItem }} of {{ totalItems }}