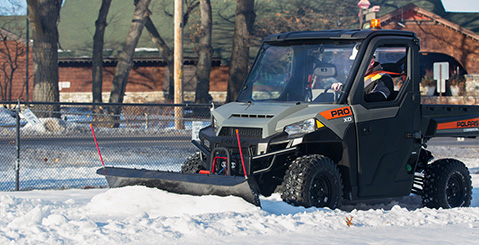 Don't Get Stopped Cold in Your Tracks
Polaris Commercial offers innovative vehicles that are designed to get the job done right - in any season - making us the best choice for your utility needs. With the Polaris Pro XD, you have the right vehicle for the task at hand, useful for increasing productivity and sending Old Man Winter running.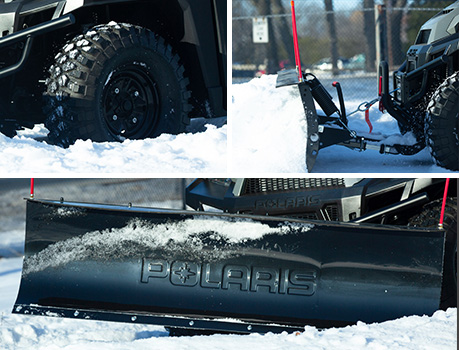 Give Winter the Cold Shoulder
Warm up to Winter with the right accessories for your Pro XD.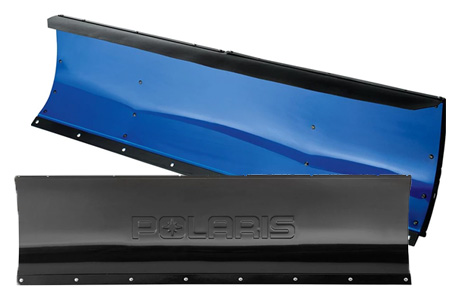 Plow Blades for Moving More
Whether you choose a steel blade or a poly blade, adding a plow to your Pro XD allows you to move snow, dirt, and gravel with ease, making the Pro XD your year-round companion.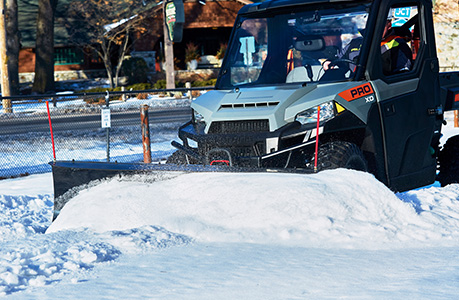 Keep the Elements Away and Cold at Bay
Outfit your Pro XD with all the accessories to keep cold out. Adding a windshield & rear panel, doors, roof, plus a heat and defrost kit will help you work in the elements instead of letting them stop you cold.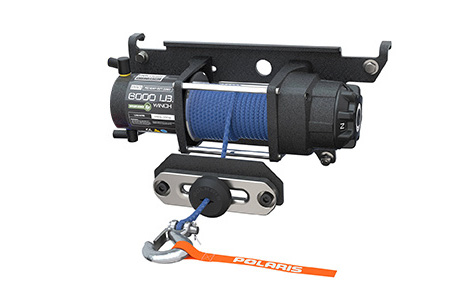 A Winch Worth Celebrating
Whether you're moving debris out of your path, or operating your hydraulic plow lift, a winch is a useful addition to your Pro XD plow system.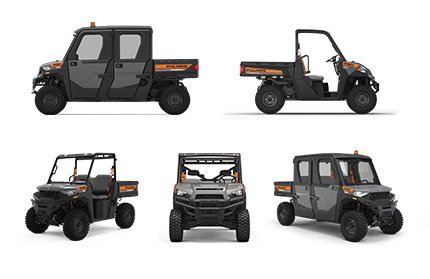 Find the Right Vehicle to Fit Your Needs
Narrow down our lineup of models and compare up to 3 vehicles at a time.