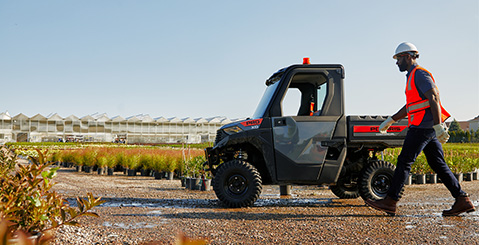 The Grass is Always Greener with Polaris
Vehicles can easily tear up grass and dirt with a heavy footprint. That's why Pro XD comes standard with a selectable Turf Mode drive system and square-profile tires, helping you reduce damage to delicate new landscaping. See how countless businesses are growing their grounds in more ways than one with all versions of the Pro XD.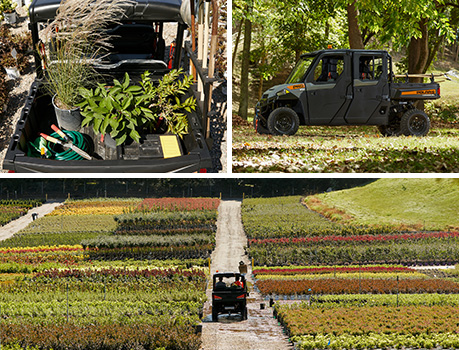 Excellent Serviceability to Keep Your Work Running Smoothly
Polaris Commercial was built upon a pillar of Serviceability. Longer maintenance intervals and easy-to-access locations allow for more efficient serviceability to reduce downtime.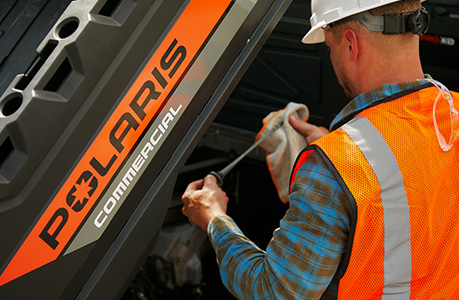 Longer Maintenance Intervals Allow for Reduced Downtime
Up to 200 hour service intervals means more time in Drive and less time in Park, making it the most efficient option for businesses who want to keep moving.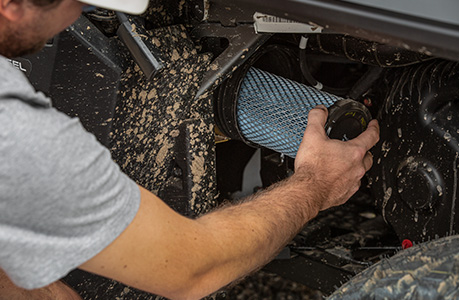 Easy-to-Access Locations for Quick Service During Maintenance
Easy access to both oil and air filters makes mainenance quicker and easier. With convenient accessibility without needing to lift the bed or remove panels, maintenance requires less time and effort with the Pro XD.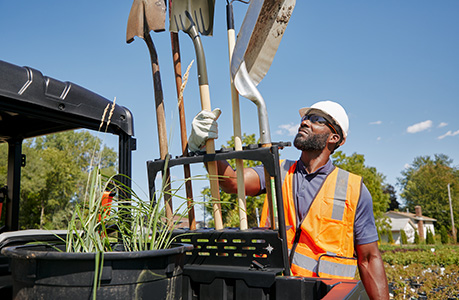 Accessories to Match Your Needs
Pro XD offers an assortment of accessories to best match your needs while covering ground. From heavy-duty doors and lightbars, to chainsaw presses and Rhino Grips, the Polaris line of accessories has what you need to upfit your Pro XD to get the job done right.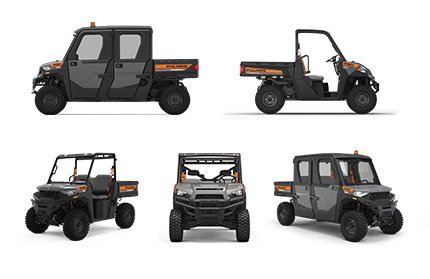 Find the Right Vehicle to Fit Your Needs
Narrow down our lineup of models and compare up to 3 vehicles at a time.