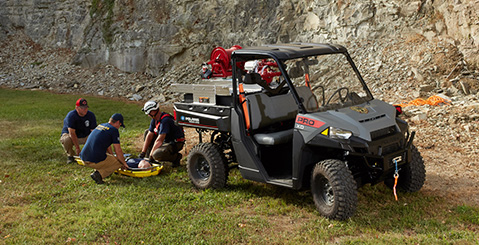 Be prepared for firefighting or rescue operations by customizing your Pro XD vehicle with accessories like: emergency light kits, sirens, PA system, and graphics.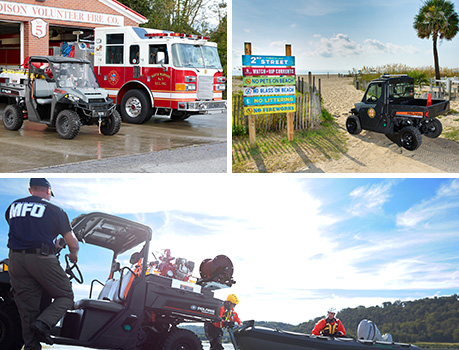 Firefighting and First Response Operations
Whether you're fighting a fire or conducting a first response call, Polaris vehicles are the ideal off-road machines for a variety of Fire & Rescue uses.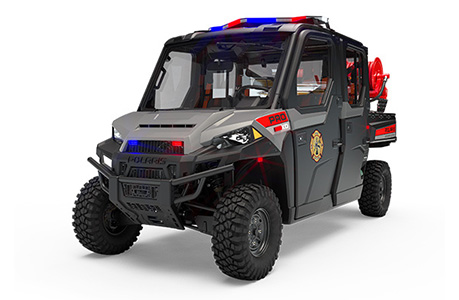 Bright Emergency Accessories to Alert Others
Be ready to conduct rescue operations in all climates with this 4 person fully cabbed option. Including deluxe emergency light kit, siren, and PA system - this Pro XD vehicle is useful for both first response and firefighting.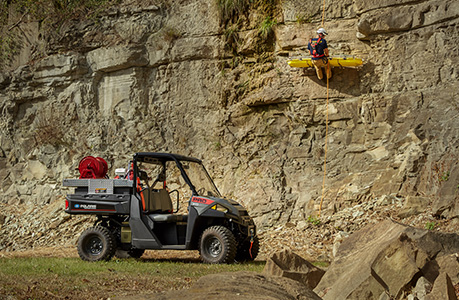 Rescue Skid for First Response
This rescue skid is available in full or compact stokes basket options, ensuring your team is ready for whatever calls come their way.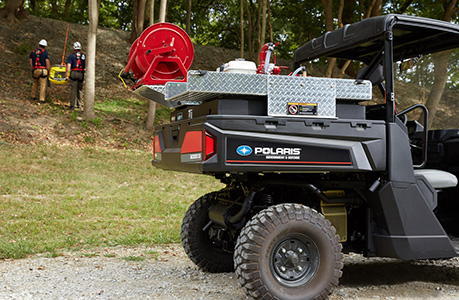 Top-Mounted Pump and Hose
Capable of being used during controlled burns and fire response, this hose and pump combo will help tackle wildland fires and assist in medical emergencies.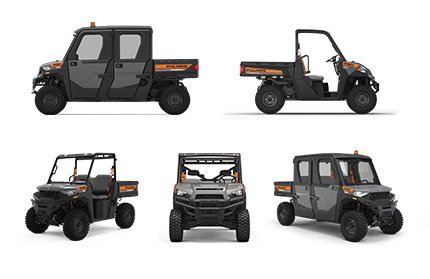 Find the Right Vehicle to Fit Your Needs
Narrow down our lineup of models and compare up to 3 vehicles at a time.