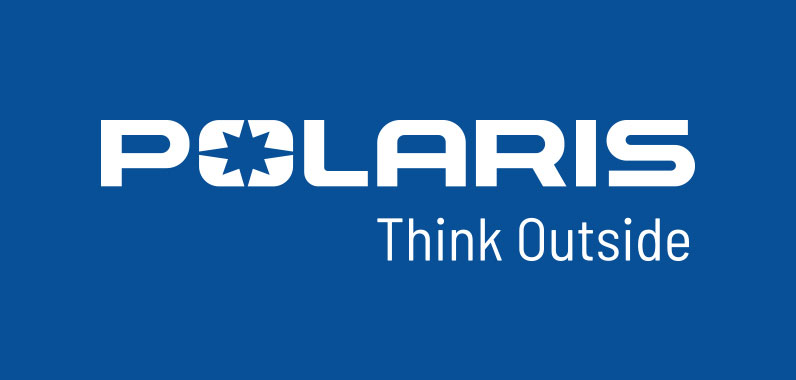 Polaris Makes the World's Best Mountain Sled Even Better with Early Release of 2016 800 PRO-RMK 155 on the All-New Axys Chassis
>
The all-new Polaris® 800 PRO-RMK 155 answers the question: How does Polaris make the world's best mountain sled even better? Polaris has raised the bar for Deep Snow performance by building the new 800 PRO-RMK 155 on an all-new AXYS® chassis. This new platform, purpose-built for mountain riding, features innovative engineering from ski toe to snow flap and dramatically improves everything that matters to mountain riders.
Built on the patented AXYS chassis, the 2016 800 PRO-RMK 155 provides Deep Snow riders with:
Instantaneous Lift that allows the sled to pop up onto the snow and stays there
Rider-Balanced™ Control that enhances every riding experience
Immediate Response from a platform that is both rigid and light so it is easy to control and reacts instantly to rider input.
This sled will enable the greatest number of riders to be more successful in the widest variety of conditions. Polaris is introducing the 800 PRO-RMK 155 in advance of the early-March introduction of the full 2016 Polaris Snowmobile lineup.
MAKING THE BEST MOUNTAIN SLED BETTER
To improve the world's best deep snow sleds, Polaris developed an all-new AXYS chassis that is purpose built for mountain riding and that dramatically improves everything that matters to mountain riders:
Instantaneous Lift
The sled pops up onto the snow immediately due to:
The patented, raised AXYS chassis, which increases clearance & reduces drag
New rear suspension design
Polaris-exclusive track design
The more powerful 800 H.O. engine that is quick-revving and spools up faster to generate lift.
Rider-Balanced™ Control.
The patented, raised AXYS® chassis delivers the RMK's legendary perfect riding position.
The revised rear suspension increases control & delivers a more compliant ride.
Compact body design keeps weight – and control – on the skis and track.
Immediate Response:
Rigid chassis + redesigned suspension efficiently deliver rider's inputs & power to the snow.
The chassis is stronger, more durable – and lighter.
408 lbs.: The PRO-RMK is the world's lightest mountain sled.
The lightweight makes the sled more agile and easier to ride – especially with the rigidity of the AXYS chassis. How easy is it to ride? The 2016 800 PRO-RMK 155 makes it easier to initiate and hold a sidehill, and it is more responsive to rider input than any other mountain sled.
NEW CHASSIS, REDESIGNED SUSPENSION
The patented, raised AXYS chassis improves lift to get the 800 PRO-RMK 155 up on top of the snow immediately, and its increased clearance reduces drag, allowing the sled to stay on top.
This is the lightest and most durable Deep Snow chassis. It maintains the RMK's renowned rider-balanced positioning so the rider enjoys the ultimate in sled control and insane sidehilling capabilities. Polaris used advanced design optimization to develop a chassis that is lighter yet stronger and more rigid. The redesigned rear suspension of the 800 PRO-RMK 155 is 3 lb. lighter and 15% more rigid than before. Rigidity increases responsiveness. With this more-rigid chassis, the sled responds immediately and predictably to rider input. This makes it easier to ride – by riders of all skill levels – and since less input is required, riders are less fatigued and can enjoy riding longer. A Polaris-exclusive mountain track – the all-new Series 6 2.6" track – provides the ultimate performance in all riding conditions, including more traction and lift in deep snow.
POWERFUL, PROVEN 800 H.O. ENGINE
The 800 H.O. engine has proven itself in a full season of powering Polaris Trail Performance and Crossover sleds. It delivers outstanding acceleration and broad mid-range power, with horsepower that's competitive with class-leading 800 engines.
This quick-revving engine spools up rapidly, providing mountain riders with instant throttle response to generate sled lift. This engine has a high-flow intake and exhaust, and a low-inertia crankshaft that delivers quicker throttle response and lower gyroscopic effect, making it easier for a rider to change directions. The combination of the powerful 800 H.O. engine and a 408 lb. sled gives the 2016 PRORMK the industry's best power-to-weight ratio.
ALL-NEW FRONT SUSPENSION
The 800 PRO-RMK® 155 has a new front suspension to provides more control off-trail and more compliance on-trail. Innovative features of the new front end include:
The industry's first forged aluminum A-Arms, which provide optimal strength and lighter weight
Taller, design-optimized spindles support the raised chassis and reduce drag
Premium, lightweight Walker Evans® Impact-Extruded Monotube shocks that deliver outstanding performance in a unique one-piece design.
QUICKDRIVE® SYSTEM ENHANCES PERFORMANCE
Further enhancing the performance of the 2016 RMK models is the industry-leading QuickDrive® Low-Inertia Belt System. It has a new, lower final drive ratio and 7-tooth drive sprocket for better lift and acceleration. The system's strong and robust design reduces operating temperatures and increases shear resistance. The sled's industry-leading RMK driveline has been improved for 2016. These upgrades enhance system durability, including a new CVT belt that delivers better performance and a longer service life.
COMPACT AXYS BODY DESIGN ENHANCES RIDE EXPERIENCE
Deep snow riders benefit from the compact AXYS® body design because it provides the industry's highest lean angle to keep the weight on the skis and track – even in the meadows – and it minimizes paneling out. Ask any avid mountain rider and they'll tell you that paneling out doesn't only occur on steep inclines. It is a factor in carving and control at any angle. The confidence-inspiring, compact AXYS bodywork gives riders the greatest lean angle and a larger "sweet spot" in the meadow.
INNOVATIVE AXYS DESIGN
The AXYS design of the 800 PRO-RMK 155 provides riders with a powerful, easy-to-control Deep Snow sled. New premium features include:
AXYS chassis and compact AXYS bodywork with premium fit and finish
Proven 800 H.O. engine
New rear suspension
New front suspension
Polaris-exclusive Series 6 2.6"-lug track
Pro-Taper handlebars that enhance rider comfort and control
New fenders and consoles
LED headlights that are lighter and brighter
Proven Polaris PRO-RMK features and benefits include:
Perfectly balanced rider position
Rigid Chassis + Suspension
Technology that delivers lift and response while reducing weight
Carbon fiber over structure
QuickDrive® Low-Inertia Belt Drive System
Extruded running boards
Smooth-handling, high-flotation skis
THE BEST MOUNTAIN SLED GETS EVEN BETTER
With the innovative engineering of the new AXYS® chassis, new front and rear suspensions, a Polaris-exclusive track, and powerful 800 H.O. engine, Polaris has made the best mountain sled – the 800 PRO-RMK® 155 – even better. It dramatically improves on everything that matters most to mountain riders – lift, control, and response – while delivering on the legendary balance that riders have come to expect from the PRO-RMK. All of this makes the 800 PRO-RMK 155 truly the world's best mountain sled.
About Polaris
Polaris is a recognized leader in the powersports industry with annual 2014 sales of $4.5 billion.
Polaris designs, engineers, manufactures and markets innovative, high-quality off-road consumer and military vehicles, including all-terrain vehicles (ATVs) and the Polaris RANGER® and RZR® side-by-side vehicles; snowmobiles; motorcycles and on-road electric/hybrid powered vehicles.
Polaris is among the global sales leaders for both snowmobiles and off-road vehicles and has established a presence in the heavyweight cruiser and touring motorcycle market with the Victory® and Indian Motorcycle® and Slingshot® brands. Additionally, Polaris continues to invest in the global Work and Transportation vehicle industry with Global Electric Motorcars (GEM), Goupil Industrie SA, Aixam Mega S.A.S., and internally developed vehicles. Polaris enhances the riding experience with a complete line of Polaris Engineered Parts, Accessories and Apparel, Klim® branded apparel and ORV accessories under the Kolpin®, Cycle Country® and Pro Armor® brands.
Polaris Industries Inc. trades on the New York Stock Exchange under the symbol "PII", and the Company is included in the S&P Mid-Cap 400 stock price index.
Information about the complete line of Polaris products, apparel and vehicle accessories is available from authorized Polaris dealers or anytime at www.polaris.com.