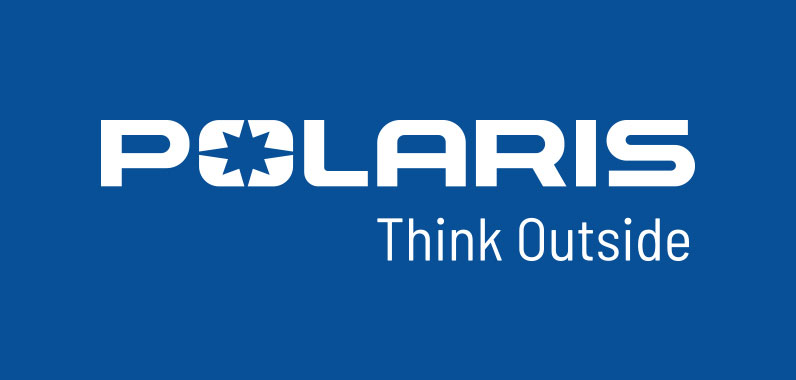 Polaris Launches Three Additional Off-Road Products
RANGER CREW 900-6, ACE 570 SP and RZR 170 EFI added to product mix
Minneapolis, MN (October 16, 2014) – Polaris Industries Inc. (NYSE: PII), the leading manufacturer of off-road vehicles, today announced three additional Off-Road Vehicle offerings, the RANGER CREW® 900-6, Polaris ACE™ 570 SP and RZR® 170 EFI.
To accommodate multi-passenger customers who are looking to haul more people, Polaris is excited to announce the all-new RANGER CREW 900-6. The RANGER CREW 900-6 has all the same premium features as the RANGER CREW 900 with an additional seating space in the front row -replacing the center console- that ups the carrying capacity to six passengers. The vehicle offers the same features as the five-passenger RANGER CREW 900: class-leading 60 horsepower ProStar™ 900 engine, big towing and payload capacity, monstrous storage, comfortable ergonomics and state-of-the-art accessory integration with the industry-exclusive Pro-Fit cab system. The RANGER CREW 900-6 will be available in Sage Green. Electronic Power Steering (EPS) models include Sunset Red, White Lightning and Polaris Pursuit® Camo.
Polaris adds to the newly-introduced Polaris ACE line-up with the new ACE 570 SP. The vehicle offers an even more capable, confident and comfortable driving experience with the addition of Electronic Power Steering (EPS) and an Engine Braking System (EBS).
To ride all day with less fatigue, the ACE 570 SP's EPS is the smoothest, most-responsive Power Steering available with Variable Assist for easier steering at low speeds. For optimum control and smooth, even deceleration, the EBS works to control braking directly from the engine. These two new features found on the ACE 570 SP work in tandem to provide even more comfort, capability and confidence. The ACE 570 SP is the third vehicle in the ACE family to be announced by Polaris this year and will be available in Black Pearl Premium Paint with 12 in/30.48 cm cast aluminum wheels and a cut-and-sew, adjustable seat.
The RZR 170 is the only side-by-side vehicle available for youth riders 10 years old and older. For Model Year 2015, Polaris is adding EFI to the popular youth model for easier starting, improved idle quality, smooth throttle response and improved speed limiting. The RZR 170 EFI will continue to include a wide variety of safety features such as an adjustable throttle limiter to enable adults to set a maximum speed control limit, daytime running lights to increase daytime visibility, full floorboards, seatbelts, color-coded pedals, parking brake and side nets. The vehicle will be available in Indy Red and Voodoo Blue.
The RANGER CREW® 900-6 in Sage Green and Polaris Pursuit Camo, Polaris ACE 570 SP and RZR 170 EFI will be available at Polaris dealerships nationwide starting in November. The additional RANGER CREW® 900-6 EPS colors will be available in January.
About Polaris
Polaris is a recognized leader in the powersports industry with annual 2013 sales of $3.8 billion. Polaris designs, engineers, manufactures and markets innovative, high-quality off-road vehicles, including all-terrain vehicles (ATVs) and the Polaris RANGER® and RZR® side-by-side vehicles, snowmobiles, motorcycles and on-road electric/hybrid powered vehicles.
Polaris is among the global sales leaders for both snowmobiles and off-road vehicles and has established a presence in the heavyweight cruiser and touring motorcycle market with the Victory and Indian Motorcycle brands. Additionally, Polaris continues to invest in the global on-road small electric/hybrid powered vehicle industry with Global Electric Motorcars (GEM), Goupil Industrie SA, Aixam Mega S.A.S., and internally developed vehicles. Polaris enhances the riding experience with a complete line of Polaris Engineered parts, accessories, and apparel, Klim branded apparel and ORV accessories under the Kolpin and Cycle Country brands.
Polaris Industries Inc. trades on the New York Stock Exchange under the symbol "PII", and the Company is included in the S&P Mid-Cap 400 stock price index.
Information about the complete line of Polaris products, apparel and vehicle accessories are available from authorized Polaris dealers or anytime at www.polaris.com.