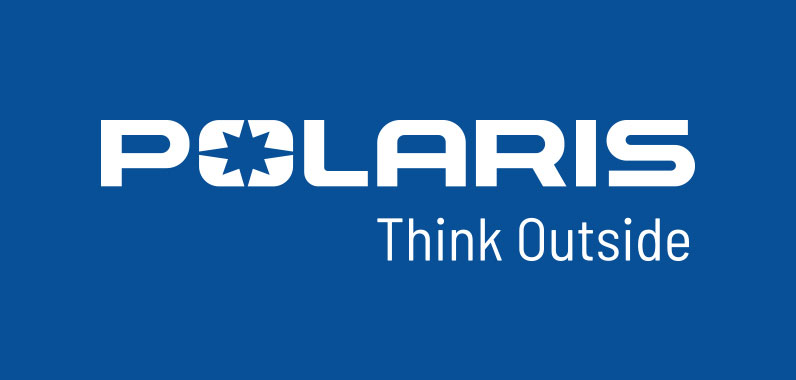 Polaris Introduces Two New Ranger Work Vehicles
>
Medina, MN (March 1, 2014) – Polaris Industries Inc. (NYSE: PII), the leading manufacturer of off-road vehicles, today announced the addition of two new vehicles to the Hardest Working, Smoothest RidingRANGER® utility line of side-by-sides. The new, three-passenger RANGER® Diesel HST and RANGER® Diesel HST Deluxe offer customers considering a utilitarian side-by-side the most comfortable and easy-to-use vehicles on the market.
"Polaris continues to innovate our product offerings to provide solutions to a wide variety of customer needs," said David Longren, vice president of Polaris' Off-Road Division. "In developing the RANGER Diesel HST and RANGER Diesel HST Deluxe, we wanted to create vehicles that offered maximum comfort and ease-of-use to cater to the needs of the agricultural or rural lifestyle customer."
The introduction of the RANGER Diesel HST and HST Deluxe further exhibits Polaris' commitment to offer the most complete line of utility vehicles to satisfy the needs of the work customer. The new RANGERvehicles offer key features that are important to the agricultural and rural lifestyle customer such as diesel power with a hydrostatic transmission, an industry-exclusive treadle pedal, multi-link coil over De Dion rear suspension and, for the first time on a RANGER vehicle, full climate control which is standard on the RANGER Diesel HST Deluxe.
At the heart of the new models is a 24-horsepower YANMAR® diesel engine with a hydrostatic transmission which delivers incredible torque and power to get the job done. The transmission also features an engine braking system delivering a smooth and even deceleration while carrying a load for increased operator confidence. For comfortable traversing of virtually any terrain, loaded or unloaded, the RANGER Diesel HST and RANGER Diesel HST Deluxe also feature Polaris' exclusive On-Demand True All-Wheel Drive which automatically engages all four wheels when more forward traction is needed and reverts back to two-wheel drive when the traction is no longer needed.
Unlike anything else in their category, the RANGER Diesel HST and RANGER Diesel HST Deluxe offer an innovative treadle pedal allowing for travel in forward or reverse without shifting gears or taking hands off the wheel. This enables the operator to tackle the toughest jobs in less time with lower fatigue. To work harder and longer, the vehicles are equipped with a 90 amp alternator that provides best-in-class power for cold-weather starting, and give the operator the ability to power several accessories at a time for increased efficiency and effectiveness.
The multi-link coil over De Dion rear suspension provides the RANGER Diesel HST and RANGER Diesel HST Deluxe with superior ride quality for any work application. The rear suspension supports a 1,250-pound cargo capacity and minimizes suspension sag when fully loaded. It also maintains class-leading ground clearance when trailering with its best-in-class 2,000-pound towing capacity. An extended length, pallet-sized rear dump box, with gas-assist lift on RANGER Diesel HST and electric lift on the RANGER Diesel HST Deluxe, provide ample space for hauling, and feature Polaris' exclusive Lock & Ride® cargo system for easy installation and removal of accessories.
For operator comfort, the RANGER Diesel HST and RANGER Diesel HST Deluxe come standard with Hydraulic Power Steering to minimize driver fatigue. Cab ergonomics such as tilt steering with the 10-inches of motion, extra legroom, foot rests, larger seat width, and easy cab ingress and egress deliver optimal operator and passenger comfort. For even more comfort no matter what the outside conditions, the RANGERDiesel HST Deluxe also has a fully-enclosed, factory-installed cab with climate control including heat, defrost and air conditioning, and features 180-degree opening doors for easy entry and exit. A full line of cab, storage and vehicle protection accessories also are available for the vehicles to meet each customer's unique needs.
The RANGER Diesel HST and RANGER Diesel HST Deluxe will be offered in Sage Green and are available at Polaris dealerships in April.
About Polaris
Polaris is a recognized leader in the powersports industry with annual 2013 sales of $3.8 billion. Polaris designs, engineers, manufactures and markets innovative, high-quality off-road vehicles, including all-terrain vehicles (ATVs) and the Polaris RANGER® and RZR® side-by-side vehicles, snowmobiles, motorcycles and on-road electric/hybrid powered vehicles.
Polaris is among the global sales leaders for both snowmobiles and off-road vehicles and has established a presence in the heavyweight cruiser and touring motorcycle market with the Victory and Indian Motorcycle brands. Additionally, Polaris continues to invest in the global on-road small electric/hybrid powered vehicle industry with Global Electric Motorcars (GEM), Goupil Industrie SA, Aixam Mega S.A.S., and internally developed vehicles. Polaris enhances the riding experience with a complete line of Polaris Engineered parts, accessories, and apparel, Klim branded apparel and ORV accessories under the Kolpin and Cycle Country brands.
Polaris Industries Inc. trades on the New York Stock Exchange under the symbol "PII", and the Company is included in the S&P Mid-Cap 400 stock price index.
Information about the complete line of Polaris products, apparel and vehicle accessories are available from authorized Polaris dealers or anytime at www.polaris.com.