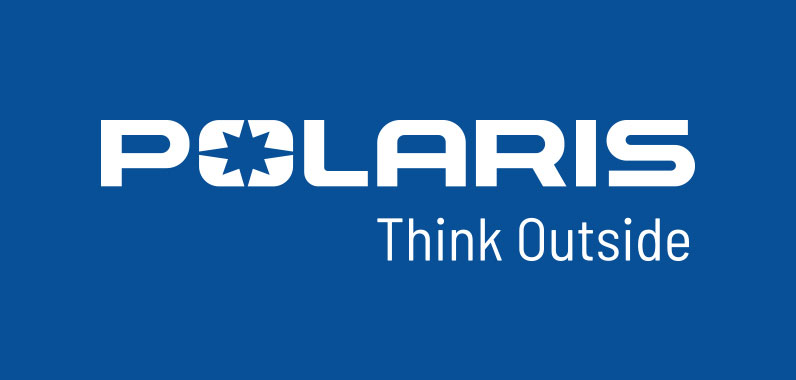 Polaris Introduces the All-New GEM®
New electric vehicles are engineered for comfort, built with more safety features and offer Smart Power options
Minneapolis, MN (October 26, 2015) – Polaris Industries Inc. (NYSE: PII), a recognized leader in the powersports industry, is proudly introducing the all-new Polaris GEM®. The new GEM has more built-in comfort and street-legal safety features than a golf cart, and is more maneuverable, cost-efficient and sustainable than a truck or van. It offers a spacious interior with a compact footprint and quiet electric power for low-cost, low maintenance operation. GEM is the market leader in the electric low-speed vehicle (LSV) industry and has sold more than 50,000 vehicles worldwide. GEM vehicles have been driven more than 450 million miles, saving almost 20 million gallons of gasoline. And now, the ride is even better.
Whether you're moving people or cargo, the new GEM vehicles get the job done easily and efficiently. Built with quality and durability in mind, GEM features an aluminum chassis that passes SAE roof-crush-test standards, front-wheel disc brakes, an automotive-style suspension and a variety of maintenance free battery options. The result is a reliable, zero-emissions vehicle with a smoother ride.
"Facilities managers, operations directors, and electric-vehicle consumers have come to count on Polaris GEM vehicles to improve productivity and efficiency," says John Stockman, GEM director at Polaris. "The all-new GEM takes what our customers already love about these vehicles and improves the ergonomics, ride and range. We've also added more comfort and safety features to provide an even better experience for both rider and driver, with the added benefit of just $.03 per mile cost of ownership."
GEM vehicles provide the versatility to go anywhere – indoors, outdoors, streets or sidewalks. GEM's premium safety features including high-back forward-facing seats, 3-pt. seat belts, an automotive glass windshield, and LED signal lights provide drivers and riders increased confidence. With a maximum speed of 25 mph, GEM vehicles are legal to drive on streets in most states and provinces, typically on roads marked up to 35 mph. The optional RiderX ™ app provides free access to maps of nearby residential roads, helping you plan your trip as well as track your vehicle's performance. To provide even more driver confidence, the new GEMs include Smart Power. Smart Power matches the power to the task, combining an efficient electrical system and a right-sized motor, with the ability to choose the best combination of battery and charge options. In addition to more traditional battery options, GEM is the first vehicle in the industry to offer a warranty-backed Li-Ion battery. Not only does Li-Ion dramatically improve the distances you can cover – up to three times the range – you can also expect two-to-three-times the battery cycles. This means in the entire life of your GEM, you may never need another battery.
In addition to battery options, all GEM vehicles are fully customizable to enhance comfort, convenience and productivity. In-windshield defrosts, electronic power steering, integrated doors and a full range of rear carrier options are just a few of the factory-installed and warranty backed options available with a GEM. The GEM eL XD is the first vehicle of its kind to offer a recessed bed option to lower loading height and maximize hauling capability. With its rugged build, the ability to haul over fourteen-hundred pounds, and the wide variety of accessories, this vehicle delivers a smart alternative to traditional transportation options.
Discover why the all-new GEM is a smarter way to move. Visit your authorized Polaris GEM dealer or GEM for more information and to build and price the new GEM. Shipping will begin this December.
About Polaris
Polaris is a recognized leader in the powersports industry with annual 2014 sales of $4.5 billion.
Polaris designs, engineers, manufactures and markets innovative, high-quality off-road consumer and military vehicles, including all-terrain vehicles (ATVs) and the Polaris RANGER® and RZR® side-by-side vehicles; snowmobiles; motorcycles and on-road electric/hybrid powered vehicles.
Polaris is among the global sales leaders for both snowmobiles and off-road vehicles and has established a presence in the heavyweight cruiser and touring motorcycle market with the Victory® and Indian Motorcycle® and Slingshot® brands. Additionally, Polaris continues to invest in the global Work and Transportation vehicle industry with Global Electric Motorcars (GEM), Goupil Industrie SA, Aixam Mega S.A.S., and internally developed vehicles. Polaris enhances the riding experience with a complete line of Polaris Engineered Parts, Accessories and Apparel, Klim® branded apparel and ORV accessories under the Kolpin®, Cycle Country® and Pro Armor® brands.
Polaris Industries Inc. trades on the New York Stock Exchange under the symbol "PII", and the Company is included in the S&P Mid-Cap 400 stock price index.
Information about the complete line of Polaris products, apparel and vehicle accessories is available from authorized Polaris dealers or anytime at www.polaris.com.