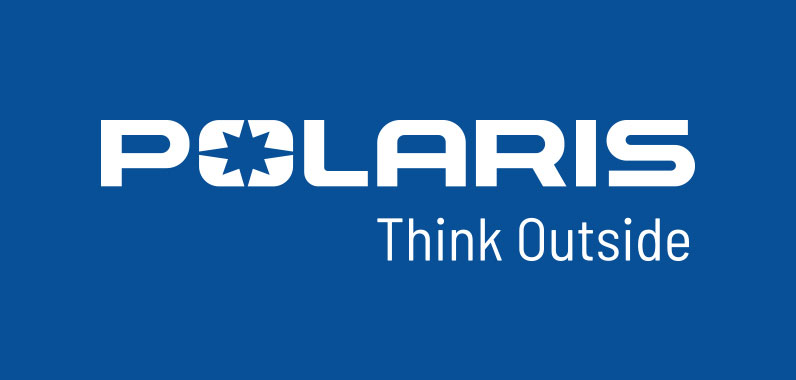 Polaris Hillclimbers Deliver Terrain Domination on the RMSHA Circuit, Winning Nine of 12 Pro Points Titles
>
Minneapolis, MN (May 2, 2017) – Polaris snowmobile hillclimbers on Polaris AXYS® RMK® models dominated RMSHA competition in historic fashion this past season, winning 27 of 28 Pro Stock finals and all four Stock class championships – on sleds similar to those available to recreational riders at Polaris dealerships.
Polaris Racers won nine of 12 Pro points titles, more than two-thirds of the season's Pro class finals (58 of 84), and three Semi-Pro and three Women's class titles.
The outstanding success in the recently completed hillclimb season added to the dominant performance Polaris Racers delivered in varied snowmobile racing disciplines this past winter.
Kody Kamm (Hentges Racing) won the Pro Open championship in ISOC snocross racing and five Polaris Racers were in the top eight in points.
Colby Crapo won the CSRA Pro Open Championship in Canada.
In ice enduro racing, the Bunke Racing team of Gabe Bunke, Aaron Christensen and Taylor Bunke won the Soo I-500. It was Bunke Racing's second-straight Soo win and their fifth in the past six years. Polaris dominated the race with 10 of the top 12 racers on Polaris sleds.
Polaris Ice Oval Racer Nick Van Strydonk (T&N Racing) won the Eagle River World Championship, his second world title in six years.
Polaris Rules Hillclimb Stock Classes
Luke Rainey won two RMSHA Stock class titles (700 and 800) and Keith Curtis won the other two (600 and 1000). Racers on Polaris sleds finished in the top nine spots in 600 Stock points. Stock Polaris snowmobiles delivered such outstanding performance that all Polaris Racers in the 1000 Stock class raced on 800 sleds. Andy Thomas finished third in 600 Stock points and Toby Shepherd was second in the 700 Stock standings.
During the season, Curtis won 14 times in Stock classes, including six 1000 Stock and five 600 Stock wins. He also won the Stock King of the Hill title at all seven hillclimbs. Rainey won nine Stock events, including four in 800 Stock and three in 700 Stock.
Polaris Trio Sets Pace in Improved Stock
In Improved Stock, Rainey won the 800 points title with Erin Beukelman finishing third in points. Beukelman won the 1000 class with Justin Thomas finishing second. Beukelman also took the Improved Stock King of the Hill twice, and Thomas won it once.
Rounding out the Improved Stock classes, Brandon Titensor and Kyle Heap finished second and third in 600 points, and Dolan Phelps was third in the 700 class.
Impressive 16 Wins in Mod Classes
In the Mod classes, Beukelman claimed the 700 class season points title while Curtis won points titles in both the 800 Mod and Open Mod classes. Curtis also won Mod King of the Hill at six of season's seven events, and took the King of Kings crown at the Jackson Hole World Championship Hillclimb.
Finishing second in Mod points were Andy Thomas (600) and Beukelman (800), and in third place were Cole Willford (600) and Justin Thomas (800 and Open Mod).
Polaris Sweeps Semi-Pro Titles
Polaris Racer Storm Johnson won all three Semi-Pro points titles: Stock, Improved Stock and Mod, and he won Semi-Pro King of the Hill four times.
Shelley Heap won the Women's 600 Stock, Stock and Improved Stock points titles and took Women's Queen of the Hill six times. Jim Marshall captured the Senior Stock title and Brock Sharp won the Juniors championship.
About Polaris
Polaris Industries Inc. (NYSE: PII) is a global powersports leader that has been fueling the passion of riders, workers and outdoor enthusiasts for more than 60 years. With annual 2016 sales of $4.5 billion, Polaris' innovative, high-quality product line-up includes the RANGER®, RZR® and Polaris GENERAL™ side-by-side off-road vehicles; the Sportsman® and Polaris ACE® all-terrain off-road vehicles; Indian Motorcycle® midsize and heavyweight motorcycles; Slingshot® moto-roadsters; and Polaris RMK®, INDY®, Switchback® and RUSH® snowmobiles. Polaris enhances the riding experience with parts, garments and accessories, along with a growing aftermarket portfolio, including Transamerican Auto Parts. Polaris' presence in adjacent markets globally include military and commercial off-road vehicles, quadricycles, and electric vehicles. Proudly headquartered in Minnesota, Polaris serves more than 100 countries across the globe. Visit www.polaris.com for more information.