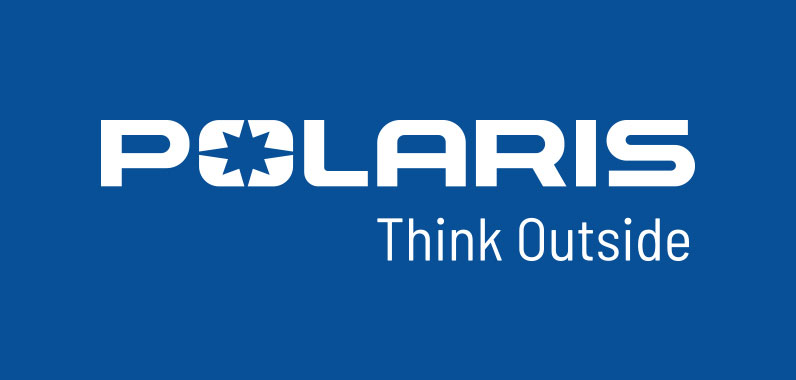 Polaris Defense Survivability Solutions Headline AUSA Display
>
Minneapolis, MN (October 22, 2012) – Polaris Defense, a division of Polaris Industries Inc. (NYSE: PII), is showcasing two advanced vehicle technologies, designed to address the U.S. military's need for increased vehicle survivability, at the AUSA 2012 Annual Meeting & Exposition. A lightweight, advanced armor solution and non-pneumatic tires (NPT) are on display in Polaris Defense booth #3913 through Wednesday at the Washington Convention Center, Washington, D.C.
"We take our role as a defense provider very seriously and as a result have identified two critical survivability challenges, invested in the development of effective countermeasures and are delivering them to the customer," said Richard Haddad, Polaris Defense General Manager. "We can meet the military's need for cost-effective, robust solutions by providing lightweight, advanced armor technology and non-pneumatic tires that will help increase the survivability and prolong the life of the U.S. Military's expansive tactical wheeled vehicle fleet."
Perfecting the Iron Triangle: Advanced Armor
Polaris Defense, partnered with M9 Defense, has developed a unique lightweight armor technology for the U.S. military. This is showcased as a concept demonstrator HMMWV at AUSA. While displayed on a light tactical vehicle, the armor is applicable to any tactical wheeled vehicle or combat vehicle platform. This new armor is produced with certified military materials using a proprietary ballistic resistant formulation and manufacturing process and it has the lowest pounds per square foot of any armor available in today's market. The steel-hybrid composite armor, in conjunction with a high-speed production process, allows the Polaris/M9 team to form this cutting-edge armor into capsules and other ballistic vehicle components at speeds comparable to that of sheet metal processing, greatly reducing the overall cost.
"This armor redefines the iron triangle by restoring vehicle payloads, improving ballistic protection and upgrading vehicle performance and mobility," said Haddad.
Reinventing the Wheel: Non-Pneumatic Tires
The acquisition of Resilient Technologies™ enables Polaris Defense to harness its non-pneumatic, never-flat tire technology towards increasing the survivability and handling of both currently fielded and future vehicles, either as a block upgrade or an integrated component. The NPT is composed of a central polymeric web surrounded by a rubber tread band which allows continuous operation, even if up to 30 percent of the web is damaged.
"We have tested our NPTs over 5,000 miles with a .50 caliber bullet hole and the performance exceeded expectations," said Haddad. "This capability gives our troops an edge when operating in rugged terrain that destroys tires by eliminating the mission impact associated with flats."
"Advanced armor and NPT technologies significantly broaden the capability of Polaris Defense platforms and leverage the company's strength in product innovation and vehicle development," said Haddad, "ensuring that Polaris Defense remains the leader in the ultra-light military vehicle market."
Photos:
For high resolution imagery, please contact Katie Paulson, kpaulsonpr@gmail.com.
About Polaris
Polaris is a recognized leader in the powersports industry with annual 2011 sales of $2.7 billion. Polaris designs, engineers, manufactures and markets innovative, high quality off-road vehicles (ORVs), including all-terrain vehicles (ATVs) and the Polaris RANGER® side-by-side vehicles, snowmobiles, motorcycles and on-road electric/hybrid powered vehicles.
Polaris is among the global sales leaders for both snowmobiles and off-road vehicles and has established a presence in the heavyweight cruiser and touring motorcycle market with the Victory and Indian motorcycle brands. Additionally, Polaris continues to invest in the global on-road small electric/hybrid vehicle industry with Global Electric Motorcars (GEM) and Goupil Industrie SA, and internally developed vehicles. Polaris enhances the riding experience with a complete line of Pure Polaris apparel, accessories and parts, available at Polaris dealerships.
Polaris Industries Inc. trades on the New York Stock Exchange under the symbol "PII", and the Company is included in the S&P Mid-Cap 400 stock price index. Information about the complete line of Polaris products, apparel and vehicles accessories are available from authorized Polaris dealers or anytime at www.polaris.com.