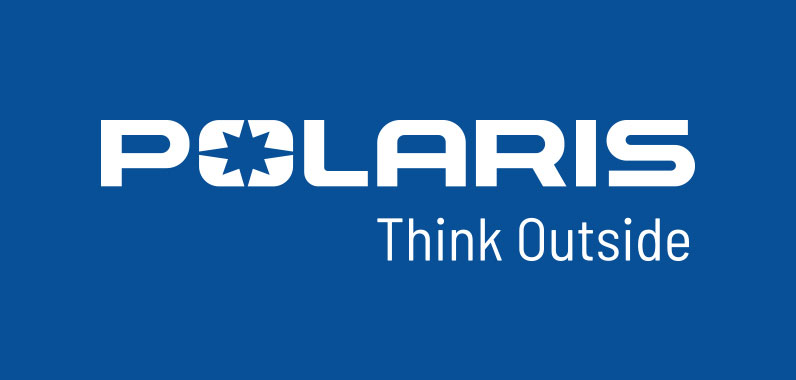 Polaris Defense Debuts Newly Contracted Ultra-Light Vehicle
>
Minneapolis, MN (October 7, 2014) – Polaris Defense, a division of Polaris Industries Inc. (NYSE: PII) is excited to announce the launch of the DAGOR™ ultra-light combat vehicle, at the 2014 Association of the United States Army Annual Meeting, in Washington, D.C., Oct. 13-15. The DAGOR was designed and tested, and is now under contract and in production – all in less than two years – leveraging Polaris' world-class off-road engineering and design capability, to meet an emerging threat to SOF and light infantry forces.
"The DAGOR was engineered to meet a very demanding set of light-mobility needs for our customer," said Jed Leonard, manager of Advanced Mobility Platforms, and Polaris Defense. "It provides the optimal balance of rapid air transportability, payload and advanced mobility. The design offers our customers a modular, light-weight platform to support a variety of expeditionary missions."
The DAGOR has a world-class capability in extreme off-road terrain at full payload. The purpose-built vehicle is designed with trophy truck-inspired suspension to carry 3,250 lbs of payload or a 9-man infantry squad at a higher rate of speed over terrain usually traveled on foot. This allows the warfighter to move quickly to the objective with mission-critical equipment.
DAGOR's unique design allows for ease of operation, maintenance and sustainment in support of combat operations. The vehicle uses a readily available commercial off-the-shelf (COTS) driveline, controls and components streamlining mechanic and operator training. The diesel/JP8 COTS engine was selected for its combination of power, weight and size. The open design of the cargo bed maximizes loading space, flexibility and access for mission-essential equipment.
The vehicle curb weight is less than 4,500lbs to maximize aircraft operational range. The width of DAGOR allows rapid loading into the CH-47 Chinook platform without modification and the weight allows it to be sling-loaded under the UH-60 Black Hawk. The vehicle has completed government durability testing and is certified for CH-47 Chinook Internal Air Transport (IAT), air drop, and UH-60 Black Hawk Sling Load.
"DAGOR is under contract with elements of U.S. SOCOM and international SOF customers," said Rich Haddad, Polaris Defense General Manager. "DAGOR is larger than our previous offerings like the MRZR and MV850, and represents a step up in size for Polaris and in payload for our customers. DAGOR highlights Polaris Defense's ability to fill an urgent need, with an affordable purpose-built MILCOTS solution that can be maintained anywhere with a COTS supply chain."
Polaris Industries is a recognized global leader in the off-road vehicle industry. Polaris Defense, a division of Polaris Industries, provides the U.S. and its allies with a family of purpose-built ultra-light vehicles for military and government use. Polaris Defense self-funds military vehicle development by leveraging its high volume commercial production, quality systems and proven processes to provide military commercial off-the-shelf (MILCOTS) vehicles. With a robust global network of dealers, distributors, and subsidiaries, Polaris Defense provides full life-cycle support of these vehicles throughout the world.
Photos:
For high-resolution images, please contact Katie Paulson, kpaulsonpr@gmail.com.
About Polaris
Polaris is a recognized leader in the powersports industry with annual 2013 sales of $3.8 billion. Polaris designs, engineers, manufactures and markets innovative, high-quality off-road vehicles, including all-terrain vehicles (ATVs) and the Polaris RANGER® and RZR® side-by-side vehicles, snowmobiles, motorcycles and on-road electric/hybrid powered vehicles.
Polaris is among the global sales leaders for both snowmobiles and off-road vehicles and has established a presence in the heavyweight cruiser and touring motorcycle market with the Victory and Indian Motorcycle brands. Additionally, Polaris continues to invest in the global on-road small electric/hybrid powered vehicle industry with Global Electric Motorcars (GEM), Goupil Industrie SA, Aixam Mega S.A.S., and internally developed vehicles. Polaris enhances the riding experience with a complete line of Polaris Engineered parts, accessories, and apparel, Klim branded apparel and ORV accessories under the Kolpin and Cycle Country brands.
Polaris Industries Inc. trades on the New York Stock Exchange under the symbol "PII", and the Company is included in the S&P Mid-Cap 400 stock price index.
Information about the complete line of Polaris products, apparel and vehicle accessories are available from authorized Polaris dealers or anytime at www.polaris.com.