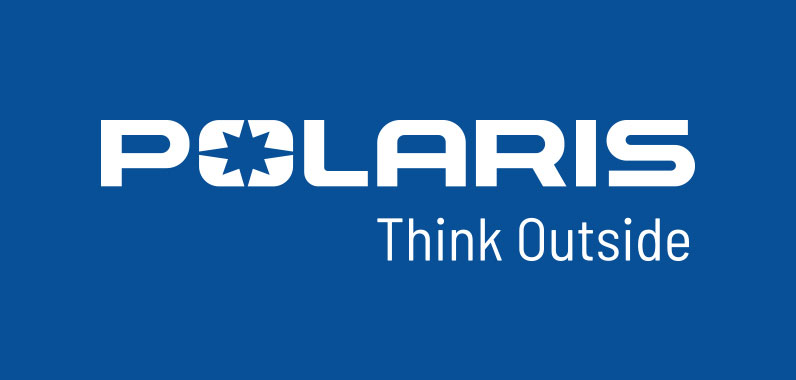 Polaris Defense DAGOR Ultra-Light Vehicle Makes International Debut at IDEX
>
Minneapolis, MN (February 22, 2015) – Polaris Defense, a division of United States-based Polaris Industries Inc. (NYSE: PII) is debuting its DAGOR ultra-light vehicle internationally at IDEX in Abu Dhabi, United Arab Emirates February 22-26. The emerging need within light infantry and special operations forces for ultra-light, off-road mobility can be met with the recently expanded family of Polaris Defense off-road vehicles: from the single passenger MV850 all-terrain vehicle, to the two and four passenger MRZR lightweight tactical all-terrain vehicle, up to the DAGOR ultra-light vehicle, which has the capability to transport a 9-person infantry squad or carry 1,474 kg (3,250 lbs) of payload.
"Polaris Defense understands the off-road vehicle environment better than anybody," said Doug Malikowski, director of international business development. "We're continually developing vehicles and technology in support of Warfighters around the world and DAGOR is the latest example of that. Together with U.S. light forces, we identified a mobility gap and developed DAGOR to meet that capability need. This vehicle meets a challenging set of requirements which is to be extremely off-road capable at full payload while maintaining ease of transportability with tactical air assets." Polaris Defense's dealer-distributor network in Europe, Middle East and Africa (EMEA) region has and continues to provide full lifecycle support to the region's militaries and security forces. It is complemented by several FSR sites that, together, provide dedicated and responsive in-country parts supply and service. The company's dealer-distributor network in MENA specifically includes key dealers that serve government customers in the United Arab Emirates, Lebanon, Oman, Qatar, Egypt, Algeria, Morocco, Kuwait, Iraq, Bahrain, Jordan, Turkey, Tunisia and the Kingdom of Saudi Arabia. The vehicle line-up from Polaris Defense at IDEX will include the MV850, the MRZR 4, and DAGOR. Polaris Defense vehicles feature powerful engines for extreme performance, On-Demand True All-Wheel Drive for increased vehicle control, handling and off-road capability, are light-weight and are designed to meet weight and height restrictions for tactical air transport. These vehicles are built to be transportable via CH-47 and UH-60 with the drive-on and drive-off capability for both an MRZR along with a DAGOR onto the CH-47. Some common tactical features to these off-road platforms also include robust and usable payload, standard winch, electronic power steering, aircraft tie-downs, durable cargo areas, IR light capability and blackout mode.
DAGOR's unique design allows for ease of operation, maintenance and sustainment in support of combat operations while maintaining a curb weight under 2,042 kg (4500 lbs). The vehicle uses a readily available commercial off-the-shelf (COTS) driveline, controls and components streamlining mechanic and operator training, like a diesel/JP8 COTS engine selected for its ideal combination of power, weight and size. The open design of the cargo bed maximizes loading space, flexibility and access for mission-essential equipment.
The MRZR2 and MRZR4 are highly-mobile, CV-22 transportable, multi-configurable off-road platforms, and can be supplied with accessories, spare parts, mechanical and operator training throughout the world.
The MV850 is loaded with features which make it as comfortable as it is powerful. Operators experience less fatigue because the MV850 provides the smoothest, most responsive power steering available in an all-terrain vehicle, variable assist for easier steering and active descent control and engine breaking system work together to monitor and control descent and deceleration. A powerful engine, two fuel tanks and 270 kg (600 lbs) of total rack capacity make it optimal for long distances. All while a steel exoskeleton protects both the operator and vehicle.
The MV850 can be equipped with Polaris TERRAINARMOR airless tires, which helps increase mobility while reducing the logistics footprint. This breakthrough tire technology is engineered to maintain operability after sustaining tire damage that would destroy a typical air-filled tire. TERRAINARMOR tires are designed for peak performance at full vehicle payload and eliminate the need for an on-vehicle spare, which increases available payload. TERRAINARMOR tires also provide a better center-of-gravity and improved cornering due to less tire roll. This tire technology is currently offered on the Polaris MV850 and Polaris' commercial RANGER models.
Polaris Industries is a recognized global leader in the off-road vehicle industry. Polaris Defense, a division of Polaris Industries, provides the U.S. and its allies with a family of ultra-light off-road vehicles for military and government use. Polaris Defense leverages its high volume commercial production, quality systems and proven processes to provide military commercial off-the-shelf (MILCOTS) and purpose-built vehicles at lower cost. With a robust global network of dealers, distributors, and subsidiaries, Polaris Defense provides full life-cycle support of these vehicles throughout the world.
Photos:
For high-resolution images and vehicle data sheets, please visit our online media kit at bit.ly/PolarisDefenseMediaKit or contact Katie Paulson, kpaulsonpr@gmail.com.
About Polaris
Polaris is a recognized leader in the powersports industry with annual 2014 sales of $4.5 billion.
Polaris designs, engineers, manufactures and markets innovative, high-quality off-road consumer and military vehicles, including all-terrain vehicles (ATVs) and the Polaris RANGER® and RZR® side-by-side vehicles; snowmobiles; motorcycles and on-road electric/hybrid powered vehicles.
Polaris is among the global sales leaders for both snowmobiles and off-road vehicles and has established a presence in the heavyweight cruiser and touring motorcycle market with the Victory® and Indian Motorcycle® and Slingshot® brands. Additionally, Polaris continues to invest in the global Work and Transportation vehicle industry with Global Electric Motorcars (GEM), Goupil Industrie SA, Aixam Mega S.A.S., and internally developed vehicles. Polaris enhances the riding experience with a complete line of Polaris Engineered Parts, Accessories and Apparel, Klim® branded apparel and ORV accessories under the Kolpin®, Cycle Country® and Pro Armor® brands.
Polaris Industries Inc. trades on the New York Stock Exchange under the symbol "PII", and the Company is included in the S&P Mid-Cap 400 stock price index.
Information about the complete line of Polaris products, apparel and vehicle accessories is available from authorized Polaris dealers or anytime at www.polaris.com.