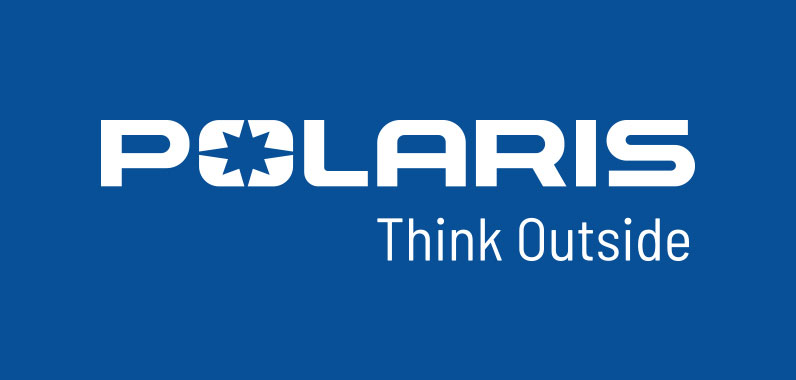 Polaris Debuts New Products for 2014 Off-Road and Motorcycle Lines
New vehicles across the Company's product portfolio reinforce Polaris' reputation for innovation
Minneapolis, MN (July 31, 2013) – Polaris Industries Inc. (NYSE: PII) unveiled its new 2014 product offerings from its Motorcycle and Off-Road Vehicle divisions at the company's annual summer sales meeting. The lineup reflects the company's trademark of continued innovation, highlighted by the launch of new vehicles and enhancements to existing products.
All-new vehicles include additions to three key off-road brands: RZR®, with the RZR XP® 1000; RANGER® with the RANGER CREW® 900, RANGER 570 EFI, RANGER CREW 570 EFI, and; Sportsman® with the Sportsman 570 EFI all-terrain vehicle (ATV). Also new in 2014 are two Victory Motorcycles® 8-Ball models and a strong collection of limited edition vehicles, not to mention the Indian® Motorcycle debut of the Chief, set for Sturgis, S.D. on August 3.
"Polaris captured number one market share in powersports through innovation and it is our continued investment in research and development that positions us to continue building on our leadership position," said Bennett Morgan, president and chief operating officer of Polaris. "We've been the fastest growing original equipment manufacturer (OEM) for five consecutive years and we intend to do it again in 2014, with new innovations, new technologies and unprecedented products to drive growth around the globe."
Off-Road Vehicle Division
Polaris is the leader in the off-road industry thanks to the company's insatiable push to evolve its offerings. Model Year 2014 is another banner year for Polaris innovations, with new products across the RZR, RANGER and Sportsman ATV families of vehicles.
"Polaris has become the industry leader by aggressively introducing new products and continuing to innovate our current product lines," said David Longren, Polaris Off-Road Vehicle division's vice president. "Model Year 2014 is bringing epic amounts of new products and more enhancements to the most comprehensive off-road vehicle offering on the market."
RZR®
The Polaris RZR brand has led the recreational side-by-side vehicle market by offering the broadest product line, including trail, high-performance and four-seat offerings, all of which feature the ultimate combination of power, suspension and agility. For Model Year 2014, Polaris is delivering these qualities in unprecedented style with the brand-new RZR XP 1000.
The RZR XP 1000 features the all-new Polaris ProStar™ 1000 engine, which provides industry-leading 107 horsepower and a true 999ccs of displacement, making it the most powerful and largest engine in its class. The vehicle's High Performance On-Demand All-Wheel-Drive system has been redesigned to reduce the engagement time which, paired with standard Electronic Power Steering, gives the driver exceptional control. The new RZR XP 1000 also features advanced suspension, 25 percent more ground clearance, larger tires and industry-exclusive Walker Evans Position Sensitive Anti- Bottoming Needle Shocks on all four corners, providing the smoothest ride in any terrain.
RANGER®
Last year, Polaris defined an all-new class of "Hardest Working, Smoothest Riding" with the RANGER XP 900. New for Model Year 2014, all the great features of the RANGER XP 900 and more are packaged in the all-new, multi-passenger RANGER CREW 900.
The RANGER CREW 900 offers hardest working features such as a 60-horsepower ProStar 900 engine, ability to tow one ton, new high capacity battery and stator, and integrated Lock & Ride™ PRO-FIT™ cab accessories. For smoothest riding, the RANGER CREW 900 features a more rigid chassis, easy steering, a wide wheelbase, extended rear suspension travel and exceptional ground clearance.
The midsize and midsize multi-passenger lines also have new members for 2014 with the introduction of the RANGER 570 EFI and RANGER CREW 570 EFI. These vehicles have all of the hardest working, smoothest riding features found on the previous 500cc versions, enhanced by a liquid-cooled, single-cylinder 570 engine delivering smooth acceleration and 25 percent more power than previous models.
In addition, the midsize and midsize multi-passenger lines will offer several limited edition models, all of which feature EPS for the first time.
Sportsman®
The Sportsman 500 has been the flagship of the Sportsman line since its introduction in 1996. For Model Year 2014, Polaris is taking its legendary, best-selling 4x4 ATV of all-time and making it better with the launch of the Sportsman 570 EFI.
The Sportsman 570 EFI takes the best-in-class Sportsman 500 H.O. to the next level with the addition of the liquid-cooled, single-cylinder Pro-Star 570 engine with electronic fuel injection, better ergonomics for increased comfort, new styling and more convenience features, all while still offering the best pricing in its class. Polaris also is offering a one-passenger model with Electronic Power Steering (EPS) and a two-passenger model, the Sportsman Touring 570 EFI, providing a full line of highest-performing, value-priced 500-class ATVs.
New this year, Polaris' premium line of ATVs (Sportsman XP 850 H.O and Sportsman 550) will include EPS standard on all models. Also added to these models is the rear suspension geometry developed for the 2013 Scrambler sport ATV, which provides a noticeably more responsive ride.
Joining standard models in Polaris' 2014 lineup are five limited edition models, all including EPS.
In compliance with the Specialty Vehicle Institute of America's (SVIA) Youth ATV categories, Polaris also is offering five youth ATV models for 2014, reflecting the company's ongoing commitment to rider safety and ensuring young riders have safe, age-appropriate vehicles to enjoy the riding experience.
Motorcycles
Model Year 2014 is a watershed moment for Polaris and its growing Motorcycle division. The company's original motorcycle brand, Victory Motorcycles, introduces three new models and a Factory Custom Paint Program. Polaris also will re-launch the first American motorcycle company, Indian Motorcycle. The 2014 model year will be the first in which consumers can purchase Indian Motorcycle models completely designed and manufactured by Polaris.
"In Model Year 2014, for the first time in our history, Polaris is debuting two distinct motorcycle lineups. We continue to grow our Victory brand and lineup as we re-launch the legendary Indian Motorcycle brand," said Steve Menneto, vice president of Motorcycles for Polaris. "While the brands remain highly differentiated, they share high expectations to produce innovative, world-class products. At Polaris, we've always been all about the product. We are confident we'll not only meet, but exceed those expectations with both our Victory and Indian Motorcycle product lines."
Victory Motorcycles®
For Model Year 2014, Victory is offering more variety and features for the money for North American riders with three new models and five model updates. Highlighting this lineup are three new baggers.
For those looking for the strong, blacked out look in 2014, the Vegas 8-Ball and Hammer 8-Ball return, joined by two great bagger options, the all-new Cross Country 8-Ball® and Cross Roads 8-Ball®, giving consumers a whole new class of rides from which to choose when looking for an 8-Ball bike. The Cross Country 8-ball is loaded with blacked-out features from the exhaust to the engine including its weather-protecting sculpted fairing that includes a sound system driven by iPod connectivity. The Cross Roads 8-ball offers riders looking to step up to a bagger an outstanding value without sacrificing Victory's attitude or performance.
New for 2014, all three generations of the Ness family come together in one bagger with the Ness Cross Country Limited Edition, featuring Ness Legacy Paint, diamond-cut cylinders and custom designed seat cover, all at a price that offers the highest level of custom without the custom price. Victory Motorcycles also unveiled its new Factory Custom Paint program offering riders four Limited Quantity Cross Country baggers that are fully featured and dripping in color.
In addition to new models, Victory has updated the Judge™, Highball™ and Jackpot™ for 2014. The Judge has been enhanced with a variety of new features, including relaxed ergonomics for the most comfortable ride possible and updated styling. In addition to the classic black and white Highball, Victory showed off a new Highball with Havasu Red Flames over a black suede finish. The Jackpot has a new two-tone black over sunset red custom look, a color matched frame, color contrast wheels and a new lower price starting at $15,999.
Indian® Motorcycle
The launch of the all-new 2014 Indian Chief will take place in Sturgis on August 3. It is the most-anticipated motorcycle launch in decades, signaling a new choice in American motorcycling and returning America's first motorcycle company to prominence with innovative design and engineering backed by the global distribution network of Polaris. The 2014 Indian Chief is the first Indian Motorcycle completely designed, engineered, tested and manufactured by Polaris since the company purchased Indian Motorcycle in April of 2011.
While the complete motorcycle will be revealed August 3, Indian Motorcycle has already shared details about the new Thunder Stroke™ 111 engine, which delivers both the raw power and iconic styling that are hallmarks of the legendary Indian Motorcycle brand. The new engine is the first clean-sheet Indian Motorcycle engine design since the 1940s. Also revealed is a starting price of $18,999 and a comprehensive event and demo program kicking off at the Sturgis Motorcycle Rally, an event started by an Indian Motorcycle club, the Jackpine Gypsies.
GEM® Electric Vehicles
Leading into the brand's 15-year anniversary this fall, Global Electric Motorcars (GEM), a global leader of premium electric vehicles, is introducing a new lineup of people-mover and light duty hauler vehicles for 2014.
New features for 2014 include a seven-horsepower motor and enhanced rear brakes, offered standard on all models to improve performance, as well as newly designed seats with better styling and improved ergonomics and an all-new lockable hard door with dual hinges, better sealing and improved fit and finish.
Commercial Vehicle Division
Earlier this year, Polaris expanded its product portfolio into the commercial utility vehicle market, unveiling the Polaris BRUTUS™ family of vehicles. Stemming from a strategic alliance formed between Polaris and Bobcat in 2009, BRUTUS is the company's first purpose-build commercial vehicle line and the first side-by-side utility vehicle in the market to deliver front-end power take-off (PTO) capability, making BRUTUS the most versatile, most capable and most comfortable side-by-side utility vehicles ever created. The BRUTUS enables users to complete more tasks with optional front-end attachments without spending more time and energy.
The current lineup – BRUTUS, BRUTUS HD and BRUTUS HDPTO – will be joined by a fourth model, the BRUTUS enhanced with cab, heat and air conditioning, the first addition to the lineup since its launch in March, providing new levels of comfort for commercial users.
Parts, Garments and Accessories
In Model Year 2014, Polaris is unveiling its most complete and diverse lineup of parts, garments and accessories in the company's long history.
Across the board, Polaris is offering more than 300 new accessories this year. These accessories cover all Polaris products and include a full family of Lock & Ride accessories to add comfort, style or utility to side-by-sides, ATVs and motorcycles in virtually no time, without tools. The new Polaris RZR XP 1000 brings with it an entirely new accessories system, one which is exclusively available through Polaris.
Polaris isn't only staying on the gas with its new vehicle offerings. Across six distinct product lines, the company is debuting a wide-ranging collection of new and enhanced gear to help riders stay more comfortable, more stylish and safer in all riding conditions, one which includes more than 250 brand-new products, three times as many as the company debuted last year. Along with Polaris branded apparel, this lineup includes KLIM® Technical Riding Gear, brand-specific Victory Motorcycles and Indian Motorcycle gear, and the newly added lifestyle collection for RANGER and RZR.
About Polaris Industries
Polaris is a recognized leader in the powersports industry with annual 2012 sales of $3.2 billion. Polaris designs, engineers, manufactures and markets innovative, high quality off-road vehicles, including all-terrain vehicles (ATVs) and the Polaris RANGER® and RZR® side-by-side vehicles, snowmobiles, motorcycles and on-road electric/hybrid powered vehicles.
Polaris is among the global sales leaders for both snowmobiles and off-road vehicles and has established a presence in the heavyweight cruiser and touring motorcycle market with the Victory and Indian motorcycle brands. Additionally, Polaris continues to invest in the global on-road small electric/hybrid powered vehicle industry with Global Electric Motorcars (GEM), Goupil Industrie SA, and internally developed vehicles. Polaris enhances the riding experience with a complete line of Polaris and KLIM branded apparel and Polaris accessories and parts.
Polaris Industries Inc. trades on the New York Stock Exchange under the symbol "PII", and the Company is included in the S&P Mid-Cap 400 stock price index.
Information about the complete line of Polaris products, apparel and vehicle accessories are available from authorized Polaris dealers or anytime at www.polaris.com.