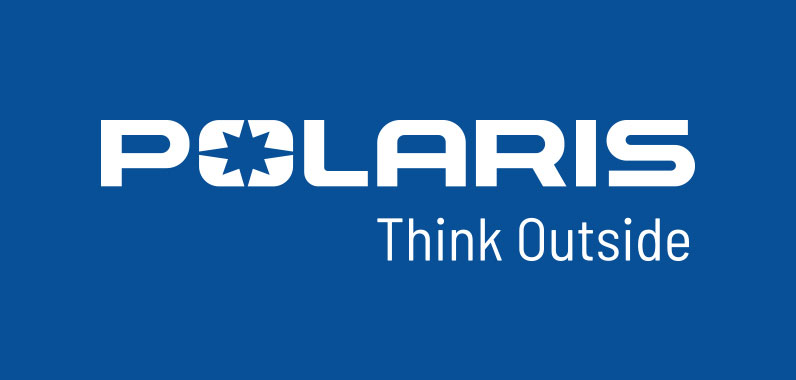 Polaris Debuts 2015 Snowmobile Lineup
The all-new AXYS™ platform delivers new levels of rider-balanced control, acceleration and comfort
Minneapolis, MN (March 3, 2014) – Celebrating 60 years as a respected leader in the snowmobiling industry, Polaris' commitment to innovation strikes again. The 2015 snowmobile lineup features the all-new AXYS™ platform, designed to deliver unmatched handling and performance, along with two new long-track INDY models for exceptional on-and off-trail riding. The 2015 sleds were introduced this week during Polaris' dealer meeting at Paris Las Vegas Hotel in Las Vegas, Nev.
"Sixty years ago, our founders invented the modern snowmobile, establishing a culture of innovation at Polaris," said Mike Jonikas, vice president, snowmobiles, Polaris Industries Inc. "That culture continues today. We are committed to delighting riders with world-class quality and industry leading comfort. Our new AXYS platform and long-track INDY models were designed to redefine our rider's experience and further deliver on our promise to provide those riders with terrain dominating control."
In addition to unveiling sleds to dominate any terrain, Polaris also announced an expanded SnowCheck Select program for 2015 that offers riders more customization options than ever before. With more than 20,000 unique combinations to choose from, riders may select their model, color and equipment options to suit their riding style. The 2015 program runs now through April 15, 2014. Riders can customize their sleds online at www.terraindomination.com. Complete details can be found online or by visiting a local Polaris dealer.
2015 MODEL SEGMENTS
ALL NEW AXYS™ PLATFORM FOR RUSH® & SWITCHBACK®
Polaris is once again showcasing its strong engineering, innovation, manufacturing capabilities and dedication to the rider experience with the introduction of the all-new AXYS platform – a true game changer. AXYS radically raises the bar in control, performance and comfort. This next generation premium platform is featured in nine new 2015 models within two familiar segments: RUSH and SWITCHBACK. Built with 93 percent new parts, the AXYS chassis is truly all new. AXYS was designed to redefine the rider's overall experience through Rider-balanced control, unrivaled acceleration and rider-centric comfort. Rider-balanced control is all about flatter cornering and greater control over any terrain. To achieve this, Polaris altered the rider's location on the sled, centralized the vehicle mass and optimized the suspension geometry. AXYS delivers unrivalled acceleration by pairing more power with less weight. More power starts with the new 800 HQ engine with electronically controlled exhaust values. Additionally, Polaris achieved a 38 lb. weight reduction to provide the industry's lightest flatland sleds. Finally, models on the AXYS platform offer the ultimate in rider comfort with integrated storage, enhanced wind protection, improved controls, a more comfortable seat, longer and wider running boards and standard LED headlights – an industry first.
Models that include AXYS include: 600 RUSH PRO-S, 800 RUSH PRO-S, 800 RUSH PRO-X, 800 Switchback PRO-S, 600 Switchback PRO-S, 600 Switchback Adventure, 800 Switchback PRO-X
DEEP SNOW LINEUP: RMK® AND SWITCHBACK® ASSAULT
Year after year, Polaris' Deep Snow models outshine the competition with the ultimate combination of power, strength, lighter weights and durability. Weighing in at only 417 lbs., RMK is 42 lbs. lighter than the nearest competitor making it the lightest and most "flickable" sled on the market. The 2015 collection of RMK, PRO-RMK, ASSAULT and SWITCHBACK ASSAULT models continue to defy deep snow and high climbs. At the core of these sleds is the PRO-RIDE RMK chassis, which is purpose-built for deep snow riding, and the sleds strong, ultra-light Carbon Fiber Infrastructure. The RMK's Coil-Over Rear Suspension outperforms competitor sleds in deep snow, offering more control and excellent flotation to climb higher and faster, supplemented by Gripper skis. Additionally, PRO-RMK models leverage the QuickDrive™ Low Inertia Drive System for quicker acceleration and increased "flickability." Riders with a passion for extreme terrain riding are a perfect match for ASSAULT models. The 600 Switchback ASSAULT and its 800 counterpart, offer a nimble machine capable for both trail and backcountry riding thanks to their 144" uncoupled skid, with tipped-up rails, rail reinforcements and a Cobra track for excellent flotation.
In 2015, RMK riders have the ultimate opportunity to truly customize their sled, building it from the ground up to suit their riding preferences. The 2015 SnowCheck Select program offers more than 20,000 unique combinations of chassis, suspension, track, color and tunnel and rail choices.
Models Include: 600 RMK 144, 600 RMK 155, 600 PRO-RMK 155, 800 RMK 155, 800 PRO-RMK 155, 800 RMK Assault 155, 800 PRO-RMK 163, 800 SWITCHBACK Assault 144, 600 SWITCHBACK Assault 144
INDY®: GREATER OFF-TRAIL VERSATILITY WITH NEW 155" TRACK MODELS
Polaris is once again adding to the most legendary name in snowmobiling with the introduction of the new 550 INDY Voyageur 155 and 550 INDY Adventure 155 aimed to provide riders enhanced versatility both on- and off-trail. These new 155-inch track models deliver the ultimate in deep snow flotation, the best trail handling, no matter the speed, and unmatched hauling and towing capabilities. The new 155 INDY models offer superior ride, handling and versatility thanks to three key features including, 155 articulated rear suspension, PRO-FLOAT skis and aggressive high-flotation Cobra 155-inch track. The ultimate in recreational utility, INDY Voyageur models are light with great cargo towing capabilities allowing them to excel at both work and play. The 2015 INDY Adventure models, 550 INDY Adventure 144 and the new 550 INDY Adventure 155 are easily configured for solo or 2-up riding and feature the most innovate cargo system in snowmobiling. The INDY lineup also includes two additional long-track models (550 INDY XLT 144 and 550 INDY 144) and four performance models (800 INDY SP, 600 INDY SP, 600 INDY and 550 INDY) thus offering the ideal sled for every rider.
Additionally, in recognition of 60 years of snowmobile excellence, Polaris is offering two specially equipped INDY models – the 800 INDY SP 60th Anniversary Model and the 600 INDY SP 60th Anniversary Model – exclusively through SnowCheck Select.
Models Include: 800 INDY Voyageur 144, 550 INDY Voyageur 155, 550 INDY Voyageur 144, 550 INDY LXT 144, 550 INDY Adventure 155, 550 INDY Adventure 144, 800 INDY SP, 600 INDY, 550 INDY 144, 550 INDY
IQ®
Designed for solo or 2-up adventures, the 600 IQ LXT is perfect for long rides. A strong collection of features geared toward comfort – from hand warmers for both driver and passenger and a 2-up pillow seat to the smooth-riding IQ 136 Comfort rear suspension and an adjustable, five-position steering post for positioning the bars – ensure riders are comfortable on even the highest-mileage rides. The 600 IQ WideTrak is built to easily transition from work to recreation. Its 600 Cleanfire® engine, IQ independent front suspension, Gripper skis and Utility Tipped-Rear rear suspension combine to handle demanding work tasks with a combination of power, flotation and control.
Models include: 600 IQ LXT, 600 IQ WideTrak
YOUTH
The 120 INDY, Polaris' youth offering, is specifically designed for young riders, providing a fun, full riding experience while incorporating several special safety features. The 120's four-stroke engine is built for efficiency and trouble-free performance, perfect for a starter sled.
Models include: 120 INDY
POLARIS APPAREL & ACCESSORIES
Polaris' tradition of listening to and addressing the needs of passionate recreational and professional riders continues with the 2015 Polaris Engineered™ apparel line featuring the brand's most technologically advanced riding gear developed at the newly established Center of Excellence for apparel. At this center, the team has created advanced products, such as the Adventure Jacket and Bib, which feature styling that matches the lines of the 2015 snowmobiles for the ultimate in comfort and protection. The Polaris Engineered™ team has partnered with premium-grade material manufacturers, such as GORE-TEX™ GUARANTEED TO KEEP YOU DRY®, 3M® AND YKK® to provide waterproof, breathable, durable and warm gear in any conditions. The Polaris lifestyle apparel line of hoodies, flannels, shirts and more lets riders wear their favorite brand with pride.
Once again Polaris offers a full line of accessories in 2015. From the new AXYS™ Pro-Fit Storage System, which provides both functional storage and style, to the new color-matched protection accessories, such as bumpers, windshields, wraps and skid plates, riders can completely customize their sleds however they want. With almost 150 new accessories for 2015, the possibilities are endless. For more information on all 2015 products, go to www.polaris.com.
About Polaris
Polaris is a recognized leader in the powersports industry with annual 2013 sales of $3.8 billion. Polaris designs, engineers, manufactures and markets innovative, high-quality off-road vehicles, including all-terrain vehicles (ATVs) and the Polaris RANGER® and RZR® side-by-side vehicles, snowmobiles, motorcycles and on-road electric/hybrid powered vehicles.
Polaris is among the global sales leaders for both snowmobiles and off-road vehicles and has established a presence in the heavyweight cruiser and touring motorcycle market with the Victory and Indian Motorcycle brands. Additionally, Polaris continues to invest in the global on-road small electric/hybrid powered vehicle industry with Global Electric Motorcars (GEM), Goupil Industrie SA, Aixam Mega S.A.S., and internally developed vehicles. Polaris enhances the riding experience with a complete line of Polaris Engineered parts, accessories, and apparel, Klim branded apparel and ORV accessories under the Kolpin and Cycle Country brands.
Polaris Industries Inc. trades on the New York Stock Exchange under the symbol "PII", and the Company is included in the S&P Mid-Cap 400 stock price index.
Information about the complete line of Polaris products, apparel and vehicle accessories are available from authorized Polaris dealers or anytime at www.polaris.com.