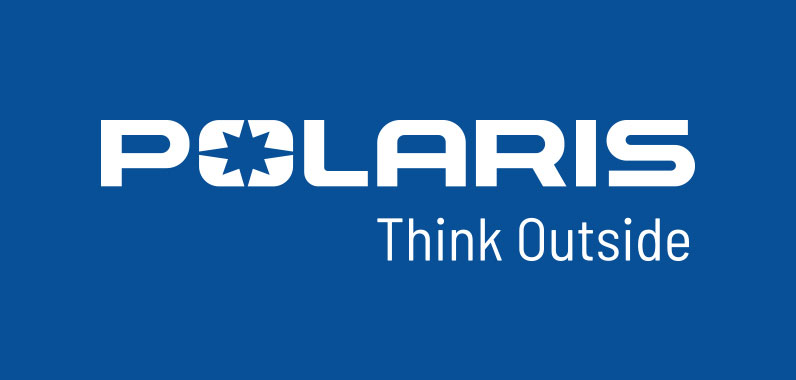 Polaris Debuts 2013 Snowmobile Lineup- Return of INDY® Highlights Collection of Sleds Built on Historic Names and New Technologies
>
Minneapolis, MN (March 6, 2011) – For more than a half-century, Polaris has been synonymous with producing the best-riding snowmobiles in the world. Debuted earlier today at Walt Disney World Dolphin Resort in Orlando, FL, the 2013 Polaris snowmobile lineup embraces the Company's proud heritage while pushing forward with innovative technological advances. These concepts are embodied by the return of the iconic Indy model line and the debut of the ultra-light, 417-pound 800 Pro-RMK 155. In all, Polaris' 2013 lineup offers 27 models.
"Polaris continues to outperform the industry with innovative product design, delivering the best riding experience for every rider," said Mike Jonikas, vice president, snowmobiles, sales & corporate marketing, Polaris Industries Inc. "Our latest lineup of sleds lives up to that promise, and our company's promise to be the best in powersports, by providing a variety of options to cater our products to the needs of riders, whether that's value, comfort or performance."
In addition to new models for 2013, Polaris is offering riders the chance to customize their new snowmobiles with exclusive features, colors and graphics through Polaris SnowCheck Select. On eligible models, SnowCheck Select provides options on equipment and accessories to tailor snowmobiles for individual riders. The order period for SnowCheck Select runs through April 23, 2012. More details are available at Polaris dealers.
2013 MODEL LINES
INDY
The Indy name has graced more snowmobile hoods than any other. Polaris' Independent Front Suspension (IFS) drove Indy's popularity with riders for decades. The newest Indy continues that smooth-riding legacy, with the industry's most-advanced IFS, the proven PRO-RIDE™ chassis, which is 300 percent stiffer to deliver precise handling, and Indy Coupled Rear Suspension, with a skid design that manages impact energy. Enhanced premium features, such as FOX® shocks and Pro-Steer™ skis, are available on the Indy 600 SP.
Models: 600 Indy, 600 Indy SP
RUSH
Five 2013 RUSH models – including one designed for youth riders – continue to offer features that made it revolutionary when originally released. This includes the balanced PRO-RIDE chassis that places riders in the optimal position for balancing the sled and the PRO-RIDE progressive-rate rear suspension, the industry's first and best truly progressive-rate rear suspension. New this year, RUSH models are outfit with Pro-Steer Ski to reduce steering effort, one-piece handlebar for improved comfort and control, and a wider seat to make the transition between seated and standing riding positions easier than ever before.
Models: 600 RUSH, 800 RUSH, 600 RUSH Pro-R, 800 RUSH Pro-R, 120 Pro-R
RMK
The latest RMK sleds reaffirm their claim as King of the Mountains, led by the 800 Pro-RMK 155, an ultra-lightweight sled with a powerful 800 Cleanfire® engine, producing an incredible weight-to-power ratio to dominate the deepest snow. The Pro-RMK front end uses bonded lower control arms with forged aluminum ends and steel tubing to reduce weight while enhancing strength. The new QuickDrive™ Low Inertia Drive System integrates the drive and brake components in an efficient design that eliminates the need for oil or a tensioner system. Also new for this year is the PowderTrac™ Running Boards, marked by over 50% open area to reduce weight and optimize snow evacuation.
Models: 600 RMK 155, 800 RMK 155, 600 Pro-RMK 155, 800 Pro-RMK 163/155, 600 RMK 144,
SWITCHBACK®
Polaris Switchback models have always offered riders versatility, perfectly suited for riding on or off the trail. The Switchback's uncanny ability to transfer weight – via its PRO-RIDE 136" Progressive-Rate Rear Suspension and rider active control, which senses shifts in the rider's weight and responds with more or less cornering power – keeps the rider, and not the terrain, in control. New this year, the Switchback offers Pro-Steer Ski, which reduces both steering effort and slipping when a rider attacks deep snow.
Models: 600 Switchback, 800 Switchback, 600 Switchback Pro-R, 800 Switchback Pro-R
SWITCHBACK® ADVENTURE
Last year, Polaris unveiled the 600 Switchback Adventure, a class-defying adventure snowmobile built for riders who live for uncharted rides. The 2013 edition delivers the same map-challenging performance, thanks to its PRO-RIDE 136" Progressive-Rate Rear Suspension. For riders who spend more time conquering terrain than most, there are several accessories on the 600 Switchback Adventure to help with the journey: the adventure cargo system, which relies on Lock & Ride® saddlebags to provide expansive cargo area, a tall windshield for added protection, electric start and 12v outlets for accessories like GPS.
Models: 600 Switchback Adventure
SHIFT
An exceptional value, Polaris' Shift models provide performance elements riders expect from Polaris for a great price. Powered by the Polaris 550 engine, a lightweight, two-stroke engine outfit with NiCaSil-lined cylinders for reliability, Shift sleds also can be customized to the handling preferences of each rider. Its IQ Front Suspension is complemented with adjustable RydeFX® MPV shocks. Available in Canada, the 550 Shift 136 ES adds utility-oriented standard features such as electric start, a rear cargo rack and hitch.
Models: 550 IQ Shift, 550 IQ Shift 136/550 (Canada only), 550 Shift 136 ES (Canada only)
ASSAULT
For the first time ever in a production sled, lightweight carbon fiber overstructure comes standard on the 800 RMK Assault, minimizing weight without sacrificing strength. Combined with new PowderTrac Running Boards, the 800 RMK Assault is built to challenge untamed terrain. Not to be outdone, the 800 Switchback Assault equips riders to own the trail or backcountry. With the Pro-Steer Ski to reduce steering effort and prevent slipping and the Switchback 144" Uncouple Skid with Tipped Rails to maximize traction, the 800 Switchback Assault is built for all conditions.
Models: 800 Switchback Assault, 800 RMK Assault, 800 Switchback Assault 144, 800 RMK Assault 155
IQ LXT
Whether riding solo or looking for a 2-up experience, the IQ LXT line delivers easy handling and enjoyable riding. For comfort and convenience, the IQ LXT provides electric start, electric reverse and tall windshield, all standard. The Turbo IQ LXT and 600 IQ LXT also have the new Lock & Ride adjustable, padded backrest. The 2-up seat can be converted into covered storage, with the backrest moving up for driver use. While emphasizing comfort, these sleds also perform, outfitted with IQ suspension on the front and rear and either a 750 Turbo 4-Stroke or 600 Cleanfire engine.
Models: Turbo IQ LXT, 550 IQ LXT, 600 IQ LXT
WIDETRAK
Perfect for work or play, the Widetrak IQ models utilize their 20"-wide, 156"-long track for outstanding flotation – the type of go-anywhere mobility a working sled requires. Powered by either the 750 4-Stroke or the 600 Cleanfire engine, these sleds can handle aggressive towing and hauling tasks and, with a high-volume, 14.3 gallon fuel tank, have the range to tackle any job. Unlike most work snowmobiles, Widetrak IQ models offer power with great rider comfort, featuring tall windshields, Lock & Ride backrest and more.
Models: FS Widetrak IQ, 600 Widetrak IQ
PURE POLARIS® PRODUCTS & ACCESSORIES
Pure Polaris has riders covered with apparel for any conditions and accessories to enhance the riding experience. With 175 new apparel and accessory items this year, Pure Polaris has five collections to serve the specialized needs of every rider. The FXR® Mountain Collection and PURE-DRY™ Collection are geared specifically toward high performance riders who enjoy mild temperatures, while the FXR Trail Collection, PURE-HEAT™ and Pure Polaris Collection will keep riders warm in the coldest conditions.
New this year from Pure Polaris is the Burandt Collection, accessories developed with legendary backcountry freerider Chris Burandt. This new collection includes HD PowderTrack™ Boards, Signature Windshield, stylish sled wraps, and more. New for 2013, Polaris delivers more accessories with Polaris-exclusive Lock & Ride® Technology, including a Burandt Lock & Ride Tunnel Bag and Lock & Ride® handguard mounts.
About Polaris
With annual 2010 sales of $1.99 billion, Polaris designs, engineers, manufactures and markets innovative, high quality off-road vehicles, including all-terrain vehicles (ATVs) and the Polaris RANGER® for recreational and utility use, snowmobiles, motorcycles and on-road electric powered vehicles.
Polaris is a recognized leader in the powersports industry, among the global sales leaders for both snowmobiles and off-road vehicles. The Company has established a presence in the heavyweight cruiser and touring motorcycle market with Victory motorcycles and the acquisition of the Indian motorcycle brand. Additionally, Polaris continues to invest in the global on-road low speed vehicle industry with internally developed vehicles and the acquisition of Global Electric Motorcars (GEM). Polaris enhances the riding experience with a complete line of Pure Polaris apparel, accessories and parts, available at Polaris dealerships.
Polaris Industries Inc. trades on the New York Stock Exchange under the symbol "PII", and the Company is included in the S&P Mid-Cap 400 stock price index.
Information about the complete line of Polaris products, apparel and vehicles accessories are available from authorized Polaris dealers or anytime at www.polaris.com.