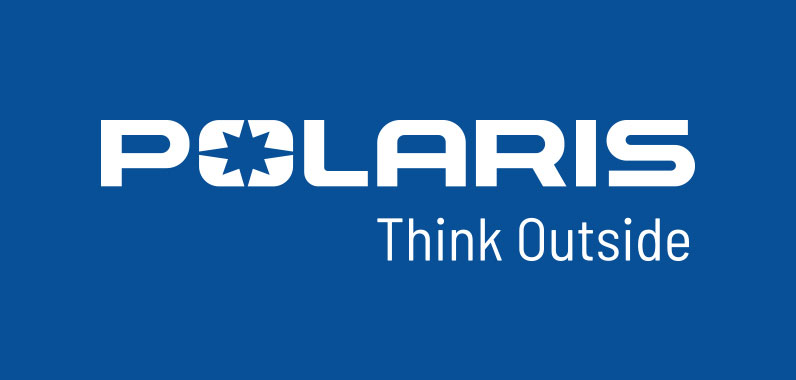 Polaris Debuts 2013 ORV and Motorcycle Product Lines
New, versatile Side-by-Sides and a modern take on the classic cruiser shine in a lineup full of stars
Minneapolis, MN (July 31, 2012) – Polaris Industries Inc. (PII) unveiled its 2013 product offerings from its on-road and off-road vehicle divisions. The latest additions and updates deliver on Polaris' reputation for innovation, introducing brand-new vehicles and upgrading features on the Company's historic names. Among the new products to tackle the trails are the full-size RANGER® XP® 900, the RANGER 800 EFI Midsize, a powerful, two-seat model that fits in the back of a pickup truck, a new RZR 570 LE with enhanced handling and agility, and the sporty Scrambler XP 850 H.O. ATV with its streamlined designed for strong trail performance. For riders who prefer the highway to the backwoods, Victory is offering the all-new Boardwalk, a bold new cruiser with classic looks and forward-looking performance.
"Polaris is number one in powersports and our investment in new product innovation continues to lead the way," said Bennett Morgan, president and chief operating officer of Polaris. "We have no plans of slowing down in model year 2013 – we intend to raise the bar. We're introducing more new, innovative products and technologies to continue to create opportunities for more growth in markets around the world."
Polaris unveiled its 2013 product lineup to dealers at Orleans Arena in Las Vegas during the company's annual summer sales meeting.
Off-Road Vehicle Division
In recent years, Polaris has aggressively launched new products, evolved its off-road offerings and become No. 1 in the off-road industry with the best and most-innovative ATV and Side-by-Side offerings available. For model year 2013, Polaris will continue to innovate by introducing three new vehicles and making significant upgrades to existing products.
"Polaris' innovation continues, once again, by creating products that raise the performance and value bar in the off-road industry," said Dave Longren, vice president of off-road vehicles and ORV Engineering. "From the hardest working, smoothest riding ATV and RANGER side-by-sides, to the RZR® line with the ultimate combination of power, suspension and agility, Polaris offers the most-complete line-up of off-road vehicles on the market."
RANGER® Side-by-Side Vehicles
Since introducing the first RANGER and revolutionizing off-road vehicles, Polaris has defined the side-by-side market by regularly introducing compelling, new vehicles and upgraded features that bring to life the idea of Hardest Working and Smoothest Riding Side-by-Sides.
The 2013 lineup is no different, with the introduction of the ground-breaking, full-size RANGER XP 900. This completely redesigned RANGER features more than 500 new or improved consumer features including a new ProStar 900 engine, all-new chassis, new restyled cockpit, new flip-up seat storage, new Lock & Ride® PRO-FIT™ cab accessories, and a quieter ride courtesy of engine repositioning. This new vehicle represents a whole new class of Side-by-Side utility vehicles and will lead the way in establishing an entirely new Side-by-Side utility vehicle growth segment. The RANGER XP 900 joins the RANGER 800 and RANGER Diesel in the full-size category.
New to Polaris' mid-size offerings, the RANGER 800 EFI Midsize provides Big Bore performance in a smaller, two-seat model that fits in the back of a pickup truck. The RANGER 800 EFI Midsize is perfect for any customer looking for a mid-sized footprint and price, with full-size power. It shares many features with its full-sized counterparts: On-Demand True All-Wheel Drive with VersaTrac, Independent Rear Suspension, heavy duty front end protection, high ground clearance and the longest suspension travel in its class. The RANGER 500 EFI, RANGER 400 and RANGER EV round out the 2013 mid-size offering.
Polaris also has updated its outstanding multi-passenger lineup for 2013, continuing to offer the RANGER CREW Diesel, the RANGER CREW 800 and RANGER CREW 500.
RZR®
The RZR lineup is a full family of sport vehicles, covering high-performance, trail and multi-passenger models. RZR continues to be the only side-by-side line with razor sharp performance for the ultimate combination of power, suspension and agility.
For Model Year 2013, Polaris enhances the RZR lineup with increased agility, more ground clearance and added downhill control. The new RZR 570 Trail Limited Edition offers Electronic Power Steering (EPS) and a new unlocking differential for unmatched handling, and, for the first time on a RZR, an Engine Braking System (EBS) for enhanced control. All RZR 800s are getting new, dual rate springs, front and rear, providing more loaded ground clearance. This progressive spring design builds force faster as a rider gets further in the travel, ultimately providing as much as two inches more ground clearance, saving wear on vehicles and creating a more comfortable ride.
Polaris also will offer a wide variety of limited edition RANGER and RZR models in 2013.
All-Terrain Vehicles
Polaris increased the power in its Entry/Sport line for 2013 with the new Scrambler XP 850 H.O., available in both a base and Limited Edition package. The Scrambler XP 850 H.O. is geared towards riders who want a more power and sportier ride, combining the proven 850 twin, high-output EFI engine, Polaris' exclusive On-Demand, True All-Wheel Drive, sports-tuned suspension and more streamlined design. For riders craving even more, Polaris offers a Limited Edition model with Electronic Power Steering (EPS), Fox Podium compression adjustable shocks, cast aluminum wheels, and stylish comfort features paired with a unique graphics package. The Entry/Sport line also includes three returning models: Trail Boss 330, Trail Blazer 330 and Phoenix 200.
Bearing the most heralded name and market share leadership in all-terrain vehicles, the Sportsman line again provides an incredible variety of features and functions to satisfy the needs of all ATV riders, spanning Polaris' Premium, 2-Up and Value offerings, with a dozen unique models.
Polaris enhanced its best-selling Youth lineup for 2013, again offering five models based upon the Specialty Vehicle Institute of America's (SVIA) Youth ATV categories. Polaris continues to be a leader in rider safety and ensuring that young riders have all-terrain vehicles that are the right size and outfitted with the proper safety features to make riding a fun, and safe, pastime for all ages.
On-Road Vehicle Division
Long-known as the leader in developing the best off-road vehicles, Polaris has brought an innovative perspective to the on-road vehicle market since the first Victory motorcycles rolled off the assembly line. Polaris has since redefined consumer expectations for on-road vehicles. Model year 2013 is no different. Victory Motorcycles again leads the way with an exciting lineup of bikes that offer superior performance and style. Joining Victory in this year's lineup is the first offering from Indian Motorcycle since Polaris purchased the legendary brand last summer.
Victory Motorcycles®
"For the past year, Victory confidently challenged consumers with one simple phrase, 'Ride One and You'll Own One,'" said Steve Menneto, vice president of motorcycles for Polaris. "Now we're taking that challenge a step further. We're crushing outdated expectations of how an American motorcycle should look and perform. Our latest bikes promise to deliver a riding experience that will help riders enjoy the ride as they never have before."
In concert with model year 2013, Victory is unveiling a new, modern logo that reflects the bold attitude of Victory bikes and Victory riders. The brand also is redefining how it looks at its lineup, now categorizing bikes in three distinct segments – cruisers, baggers and touring – to provide customers exactly what they want from their Victory motorcycle.
The all-new Victory Boardwalk headlines Victory's 2013 cruiser class. With the look of a classic cruiser – wide beach handlebars, full floorboards and a healthy dose of chrome – Boardwalk performs like no other cruiser on the market. Powered by Victory's trademark Freedom® 106/6 V-Twin engine, Boardwalk delivers power and torque few cruisers can match. Boardwalk is perfect for riders wanting a comfortable, relaxed ride on the open road. Joining Boardwalk in the 2013 lineup of cruisers are the Judge, High-Ball, Jackpot, and value-focused Vegas 8-Ball and Hammer 8-Ball.
In 2013, Victory is providing options to bagger riders that want the style and power of a cruiser with a few additional modern perks. Built on an innovative, cast aluminum chassis for an incredibly smooth ride, Victory baggers also are delivering the convenience of large saddlebags and the peace of mind of standard ABS. The Victory Hardball shows off these features with head-turning style, effortlessly integrating 21 gallons of hard bagger storage among ape-hanger handlebars and custom pinstriping design. The rest of Victory's baggers are updated for 2013 as well, namely the Cross Country, which is sporting KICKER audio, a shorty black windscreen and lockable, weatherproof saddlebags.
Victory's touring bikes continue to provide more comfort and storage than any other motorcycles in the touring category. The Cross Country Tour, Victory's most popular motorcycle in 2012, offers more storage space than any other motorcycle in the world (41. 1 gallons) and the exclusive Victory Comfort Control System, allowing riders to manage airflow for ideal comfort. Joining the Cross Country Tour is the iconic Vision, which delivers unmatched styling and comfort, combined with world-class handling and wind protection for a great ride.
The legendary Ness family again lends their custom touch to three Victory models in 2013, with the Arlen Ness Signature Series Victory Vision, the Cory Ness Signature Series Victory Cross Country Tour and the Zach Ness Signature Series Victory Cross Country. All three build on standard editions and add custom touches such as custom paint, billet wheels, additional chrome and stylish accessories.
Indian Motorcycle
"Indian Motorcycle's place in American history is undeniable," said Menneto. "Indian's legend was built not only on a dedication to innovation, but also on a dedication to its riders, an understanding that the brand was never bigger than those riding Indian bikes. We're embracing that commitment to make riders proud to ride an Indian."
New for 2013, the Chief Vintage Limited Edition harkens back to Indian's roots, offering head-turning style and versatility for those long rides on the open road. The LE looks the part of an Indian bike, featuring a pearl white and thunder black two-tone paint scheme and stylish chrome accents that add a custom touch to this already striking motorcycle. The quick detach passenger backrest and luggage rack allows you to go from cruising around with your crew to riding your favorite scenic route in no time. Indian Motorcycle will produce only 35 LE Units.
Along with the limited edition, Indian will offer several bikes with the premium features and impeccable attention to detail synonymous with Indian. These include the Chief Vintage in three distinct color schemes, as well as the Classic in Solid Thunder Black or Solid Indian Red and the Dark Horse in Thunder Black Smoke.
Pure Polaris®
For 2013, Pure Polaris is offering more than 200 accessories for Polaris vehicles. The new Lock & Ride PRO-FIT cab is an industry-first, designed for total integration with the new RANGER XP 900. Developed in concert with the vehicle, this revolutionary cab connects directly with the vehicle's frame, providing a secure fit, better seals and incomparable style. Changing out components on the cab takes seconds and doesn't require tools, making it capable of adapting to changing conditions in real-time, and another industry first. Additional accessories to ensure RANGER vehicles are hardest working include the new Glacier PRO Plow System, with Lock & Ride technology for easy installation and removal, and the Polaris PRO HD winch, with an incredible 4,500 lbs. rated pull available for all RANGER and RZR models. New accessories for Victory motorcycles enable riders to further customize their Victory with unique comfort features and more secure storage space to improve the riding experience.
Pure Polaris isn't just accessories for vehicles. The line also boasts an expansive range of comfort, safety and stylish apparel for every rider, on- or off-road.
About Polaris
Polaris is a recognized leader in the powersports industry with annual 2011 sales of $2.7 billion. Polaris designs, engineers, manufactures and markets innovative, high quality off-road vehicles (ORVs), including all-terrain vehicles (ATVs) and the Polaris RANGER® side-by-side vehicles, snowmobiles, motorcycles and on-road electric/hybrid powered vehicles.
Polaris is among the global sales leaders for both snowmobiles and off-road vehicles and has established a presence in the heavyweight cruiser and touring motorcycle market with the Victory and Indian motorcycle brands. Additionally, Polaris continues to invest in the global on-road small electric/hybrid vehicle industry with Global Electric Motorcars (GEM) and Goupil Industrie SA, and internally developed vehicles. Polaris enhances the riding experience with a complete line of Pure Polaris apparel, accessories and parts, available at Polaris dealerships.
Polaris Industries Inc. trades on the New York Stock Exchange under the symbol "PII", and the Company is included in the S&P Mid-Cap 400 stock price index. Information about the complete line of Polaris products, apparel and vehicles accessories are available from authorized Polaris dealers or anytime at www.polaris.com.