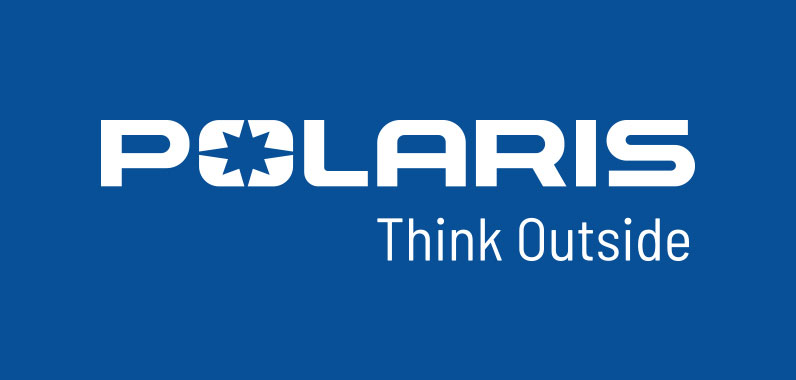 Polaris Cleanfire® Engines in 2012 RUSH® Models Deliver Impressive Acceleration & Speed at American Snowmobiler Shootout
Engines & PRO-RIDE™ Suspension Produce Best-In-Class Acceleration
Medina, MN (January 30, 2012) – Polaris 600 and 800 Cleanfire® engines, combined with Polaris-exclusive PRO-RIDE™ rear suspension, powered 2012 RUSH® snowmobiles to impressive real-world top speeds and class-leading displays of acceleration in the 2011 American Snowmobiler Magazine Shoot-Out held in December in Woodgate, N.Y. The 800 RUSH delivered class-leading acceleration as it posted the best time to 1,000 feet and in the quarter-mile, and the 600 RUSH easily beat the only other 600cc sled in the shootout.
A stock 800 RUSH with an 800 Cleanfire engine was the fastest in the quarter-mile against three 800cc competitors. The 800 RUSH ran the quarter in 11.849 seconds, which was 0.145 of a second faster than the second-place sled, a Ski-Doo MXZ 800. The Arctic Cat F8 and Yamaha Apex both finished well back with times over 12 seconds.
The 800 RUSH finished first in the 1,000-feet times, covering the distance in 9.605 seconds, almost a full .2 of a second faster than the runner-up Ski-Doo (9.801).
"When you're out riding, displacement and horsepower numbers aren't what matter. What matters is real-world performance a rider can use to achieve Terrain Domination, and that's where our Cleanfire engines excel," said Mike Jonikas, Polaris VP Snowmobiles, Sales & Marketing. "Equally as important, the PRO-RIDE rear suspension is an uncoupled design that transfers power to the snow like nothing else. To the rider, this means arm-stretching acceleration on the lake or from corner to corner on the trail."
As demonstrated in the shootout, liquid-cooled Cleanfire engines with semi-direct injection (SDI) deliver outstanding throttle response and instant acceleration. These engines also deliver impressive fuel economy in real-world riding situations, which for Polaris riders, means aggressive, up-tempo riding, not low-rev lab conditions. In RUSH models, these engines produce outstanding power-to-weight numbers. Cleanfire engines start easily and reliably and they calibrate automatically as the temperature and elevation change.
The PRO-RIDE rear suspension provides the ultimate combination of industry-leading acceleration and controlled ride even in the harshest terrain. It combines the traction and rider-active handling benefits of an uncoupled rail with a progressive-rate rear arm similar to a motocross bike. This translates to outstanding confidence and an unparalleled fun factor on any trail.
The American Snowmobiler Magazine Shootout is held each year in New York. The magazine staff acquires new stock snowmobiles from area dealers and uses a single test driver to capture performance data. The shootout starts with each engine being run on a Dynotech Dyno to acquire base engine data.
About Polaris
Polaris is a recognized leader in the powersports industry with annual 2011 sales of $2.7 billion. Polaris designs, engineers, manufactures and markets innovative, high quality off-road vehicles (ORVs), including all-terrain vehicles (ATVs) and the Polaris RANGER® side-by-side vehicles, snowmobiles, motorcycles and on-road electric/hybrid powered vehicles.
Polaris is among the global sales leaders for both snowmobiles and off-road vehicles and has established a presence in the heavyweight cruiser and touring motorcycle market with the Victory and Indian motorcycle brands. Additionally, Polaris continues to invest in the global on-road small electric/hybrid vehicle industry with Global Electric Motorcars (GEM) and Goupil Industrie SA, and internally developed vehicles. Polaris enhances the riding experience with a complete line of Pure Polaris apparel, accessories and parts, available at Polaris dealerships.
Polaris Industries Inc. trades on the New York Stock Exchange under the symbol "PII", and the Company is included in the S&P Mid-Cap 400 stock price index. Information about the complete line of Polaris products, apparel and vehicles accessories are available from authorized Polaris dealers or anytime at www.polaris.com.