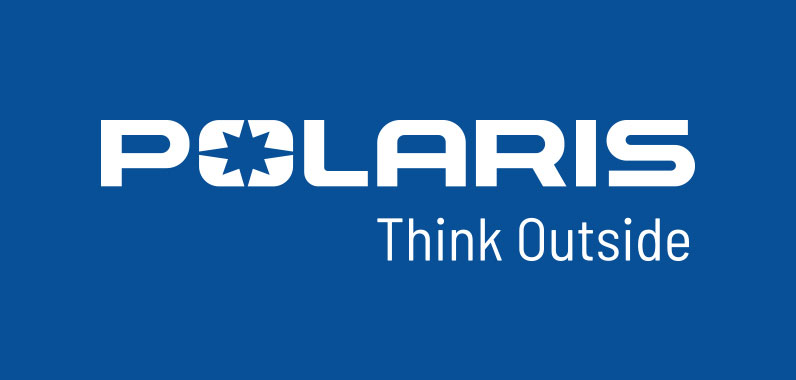 Polaris Announces Early Release of the Best Selling Sled in the Mountains, Updated to be Lighter, Stronger & More Flickable. Weighing in at Just 417 Pounds! - the 800 PRO-RMK 155
>
Minneapolis, MN (February 10, 2012) – The very definition of Terrain Domination® in the 2013 Polaris snowmobile lineup is the undisputed king of the mountain, the strong and incredibly lightweight 800 PRO-RMK 155 – the most flickable sled on the snow with the innovative QuickDrive™ Low Inertia Belt Drive System and dry weight of just 417 pounds!
This dynamic new sled is being introduced on February 10, in advance of the rest of the 2013 models, which will be revealed to the public March 5.
The new 800 PRO-RMK 155 provides mountain and deep snow riders with exactly what they need for Terrain Domination: A strong, lightweight – 417 pounds – flickable chassis and outstanding power.
The 800 PRO-RMK 155 features strong, lightweight materials and components such as the QuickDrive™ Low Inertia Drive system, the first belt drive system in production snowmobiles. The complete system – lightweight brake, extruded drive shaft and maintenance-free belt drive in place of a chaincase – reduces sled weight by more than 6.5 pounds, and provides a 21% reduction in rotational inertia for enhanced efficiency and acceleration.
This PRO-RMK model has carbon fiber overstructure for strength and light weight, and the belly pan and suspension torque arms are also lighter yet strong and durable.
All-new PowderTrac™ Running Boards are strong, high-traction platforms consisting of minimal structure for the lightest weight and ample open space for optimal snow evacuation.
The 800 PRO-RMK 155 is built on the strong, ultra-stiff PRO-RIDE Chassis™, which is 300% more rigid and is the most flickable chassis on the snow. A rider enjoys precise control with less effort. The RMK® Coil-Over Rear Suspension is the ultimate deep snow suspension. Equipped with premium Walker Evans shocks, this suspension delivers outstanding flotation and deep-snow performance, and offers an improved on-trail ride.
The PRO-RIDE RMK Adjustable IFS also has Walker Evans shocks and the ski stance is adjustable to 39, 40, and 41 inches. This sled is powered by the 800 Cleanfire® engine, which provides outstanding throttle response for instant acceleration and automatically calibrates as elevation and temperature change.
A rider enjoys greater maneuverability and enhanced riding comfort with the new Pro-Lite Seat. The tail of this new seat is 5.5" shorter so it's easier to throw a leg over. The front of the seat is flatter and over 2.5" wider for greater comfort, and the seat is lighter, as is the strong new seat support.
About Polaris
Polaris is a recognized leader in the powersports industry with annual 2011 sales of $2.7 billion. Polaris designs, engineers, manufactures and markets innovative, high quality off-road vehicles (ORVs), including all-terrain vehicles (ATVs) and the Polaris RANGER® side-by-side vehicles, snowmobiles, motorcycles and on-road electric/hybrid powered vehicles.
Polaris is among the global sales leaders for both snowmobiles and off-road vehicles and has established a presence in the heavyweight cruiser and touring motorcycle market with the Victory and Indian motorcycle brands. Additionally, Polaris continues to invest in the global on-road small electric/hybrid vehicle industry with Global Electric Motorcars (GEM) and Goupil Industrie SA, and internally developed vehicles. Polaris enhances the riding experience with a complete line of Pure Polaris apparel, accessories and parts, available at Polaris dealerships.
Polaris Industries Inc. trades on the New York Stock Exchange under the symbol "PII", and the Company is included in the S&P Mid-Cap 400 stock price index. Information about the complete line of Polaris products, apparel and vehicles accessories are available from authorized Polaris dealers or anytime at www.polaris.com.