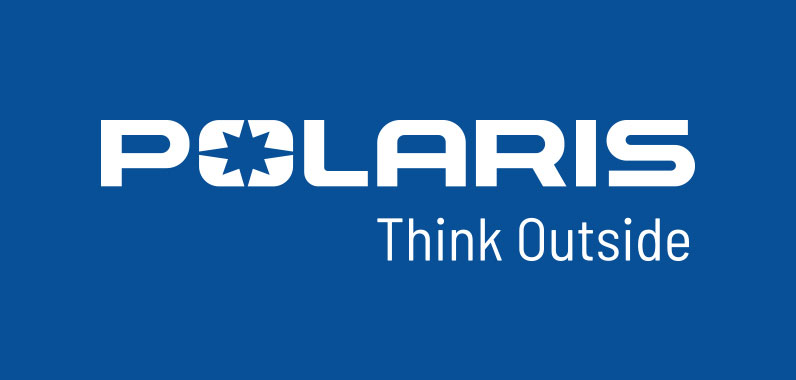 Polaris Racers and Freestylers Win Four Winter X Games Medals; Petter Narsa Dominates in Snocross, Wins Gold
>
Minneapolis, MN (January 30, 2017) – Polaris snowmobilers dominated the 2017 Winter X Games, winning five medals in four events, including gold medals in Snocross, Snocross Adaptive and Best Trick.
First Medal of Petter Narsa's X Games Career is Gold
Polaris Racer Petter Narsa (Hentges Racing) launched into the lead the instant the green flag flew and led throughout the 30-lap final to win the gold medal in Snowmobile Snocross. Polaris Racer Corin Todd (Leighton Motorsports) took sixth and Ryan Springer (Carlson Motorsports) was eighth. Their battles with challengers throughout the final helped Narsa retain his lead.
"I can't describe it right now," the 24-year-old Swede said while celebrating his win. "I had a good holeshot and just ran away with it. You just had to follow the fast line that developed."
With the tight, short track getting rougher every lap, Narsa consistently chose the right lines through turns and over jumps to win by more than 3 seconds. It was the first X Games medal for Narsa, who also competed at the 2013 and 2014 games. Narsa is currently fifth in ISOC Pro Open points, Todd is in eighth and Springer is 12th. The X Games is a non-points event.
Mike Schultz Wins Snocross Adaptive Gold
Polaris Racer Mike Schultz, the most decorated adaptive racer in X Games history, won the Snocross Adaptive gold medal for the sixth time in his career. He won the 10-lap final by nearly 6 seconds to win his eighth gold medal. Polaris Racer Paul Thacker finished fifth.
Schultz, 35, powered into the lead on lap four of the final and ran away with the win. He has won medals in X Games snowboard and motocross adaptive events as well as the snowmobile competition.
Daniel Bodin Wins in Best Trick
Daniel Bodin won the gold medal in Snowmobile Best Trick on a Polaris sled by executing an outstanding seat grab indy backflip on his Polaris. The 32-year-old Swedish rider scored 85.33 points with the trick to win his third career gold medal in the event and fifth medal overall.
Polaris Riders Colten Moore and Heath Frisby each attempted a double back flip, but neither rider landed it successfully, and it remains a trick that has never been done successfully at the X Games. Moore finished sixth and Frisby finished eighth.
Two Polaris Freestylers Earn Medals
Polaris Rider Colten Moore won the silver medal and Levi LaVallee took the bronze in Snowmobile Freestyle. Both Polaris riders executed seven tricks – including four flips – in their respective, medal-winning runs. Moore, a 27-year-old Texan, scored 92 points on his first run and finished just one point behind the gold medalist. LaVallee scored 90 points on his second run to earn the 11th medal of his X Games career. Polaris Rider Heath Frisby finished sixth.
Moore has won seven medals in his career, including golds in Snowmobile Freestyle in 2012 and 2014. LaVallee, 34, is a Winter X Games legend who has won seven gold medals in four snowmobile disciplines, including freestyle wins in 2008 and 2013.
About Polaris
Polaris Industries Inc. (NYSE: PII) is a global powersports leader that has been fueling the passion of riders, workers and outdoor enthusiasts for more than 60 years. With annual 2016 sales of $4.5 billion, Polaris' innovative, high-quality product line-up includes the RANGER®, RZR® and Polaris GENERAL™ side-by-side off-road vehicles; the Sportsman® and Polaris ACE® all-terrain off-road vehicles; Indian Motorcycle® midsize and heavyweight motorcycles; Slingshot® moto-roadsters; and Polaris RMK®, INDY®, Switchback® and RUSH® snowmobiles. Polaris enhances the riding experience with parts, garments and accessories, along with a growing aftermarket portfolio, including Transamerican Auto Parts. Polaris' presence in adjacent markets globally include military and commercial off-road vehicles, quadricycles, and electric vehicles. Proudly headquartered in Minnesota, Polaris serves more than 100 countries across the globe. Visit www.polaris.com for more information.