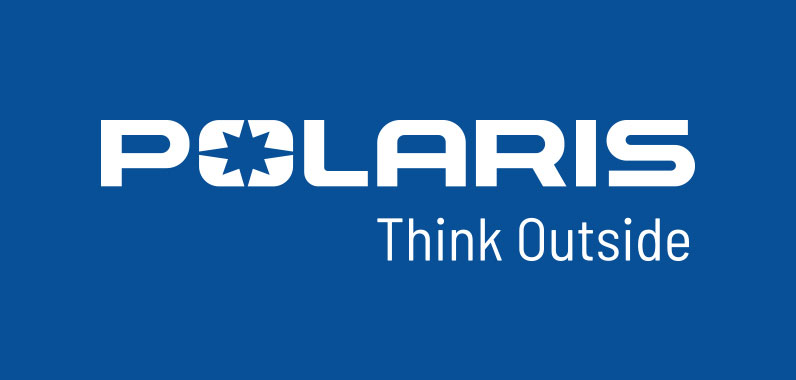 Polaris Snocross Racer Kody Kamm Wins ACS Pro Open Final at Shakopee and Ross Martin Reaches the Podium Twice with Two Seconds
>
Minneapolis, MN (January 11, 2017) – Polaris Snocross Racer Kody Kamm (Hentges Racing) won the Pro Open final in Round 6 of the AMSOIL Championship Series racing on Sat., Jan. 7, at Canterbury Park, in Shakopee, Minn. One night earlier, Polaris racer Zak Mason (Team LaVallee, Loctite, Polaris, Red Bull) won the Round 5 Pro Lite final – one of his two podium finishes for the weekend.
Polaris racers earned four of the weekend's nine Pro Open podium spots. The weekend included a third set of finals to make up for racing that was fogged out in Duluth, Minn., in Nov.
Ross Martin (Judnick Motorsports) was the first Polaris racer to reach the Pro Open podium with his second-place finish in Friday night's final. On Saturday night, Kamm powered his Polaris 600R Race Sled to the Pro Open win. Both racers stepped back onto the podium after Sunday's make-up final, in which Martin took second and Kamm finished third.
"I'm excited to leave here with a couple of podiums, but more importantly, we're getting the sled dialed and my confidence is back," said Martin. "We're going to be on a long streak of races and I feel a win coming."
About one-third of the way through the season (six of 17 rounds), five Polaris racers are in the Top 10 in Pro Open points: Kamm is in second and his Hentges Racing teammate Petter Narsa is fifth. Kyle Pallin (Team LaVallee, Loctite, Polaris, Red Bull) is sixth, Martin is eighth and Corin Todd (Leighton Motorsports) is ninth.
Pro Lite: Mason Wins, Lorenz on Podium Three Times
Zak Mason suffered season-ending injuries at Canterbury Park in each of the previous two seasons, but he dominated the racecourse this season. In Friday night's Pro Lite final, he grabbed the holeshot and led the entire way to earn his first win of the season. Nick Lorenz (Judnick Motorsports) finished third – the first of his three-straight, third-place finishes on the weekend.
In Sunday's Pro Lite final, Andrew Lieders (Lieders Racing) finished second and Lorenz racked up another third. After stepping off the podium, Lorenz said, "This weekend went awesome. Definitely a building point for the season. I proved to myself that I can push through to the end of every final."
Lorenz moved into second in Pro Lite points, the first of five Polaris racers in the Top 10. Jake Angove (Judnick Motorsports) is in fourth, Mason is sixth, Cole Cottew (Cottew Motorsports) is eighth and Evan Daudt (Daudt Racing) is in tenth.
Polaris Racers Dominate Pro-Am Classes
Longtime Polaris Racer Iain Hayden (Rockstar/Polaris/OTSFF/MPA) won all three of the weekend's Pro-Am Plus 30 finals, and Elina Ohman (Davies Racing) swept the weekend's Pro-Am Women's finals. Hayden has won the final in all four rounds in which he has competed, and Ohman has won all six rounds of Pro-Am Women's racing this winter.
Bobby LePage (Cottew Motorsports) reached the Pro-Am Plus 30 podium twice on the weekend as he had finishes of second, third and fourth. Hayden is second in class points and LePage is in third.
Jakki Farmer (Fort Fremont Racing) finished third on Friday night to join Ohman on the Women's podium. Ohman has the class points lead and Farmer is third in the standings.
Polaris racer Mitchell Thelen (Cottew Motorsports) won Saturday night's Sport final, and Adam Peterson (Peterson Racing Inc.) and Jay Lura (KC Motorsports) finished second and third, respectively, on Friday night.
The next race on the ACS schedule is the Deadwood National, Jan. 20-21, in Deadwood, SD.
About Polaris
Polaris Industries Inc. (NYSE: PII) is a global powersports leader that has been fueling the passion of riders, workers and outdoor enthusiasts for more than 60 years. With annual 2016 sales of $4.5 billion, Polaris' innovative, high-quality product line-up includes the RANGER®, RZR® and Polaris GENERAL™ side-by-side off-road vehicles; the Sportsman® and Polaris ACE® all-terrain off-road vehicles; Indian Motorcycle® midsize and heavyweight motorcycles; Slingshot® moto-roadsters; and Polaris RMK®, INDY®, Switchback® and RUSH® snowmobiles. Polaris enhances the riding experience with parts, garments and accessories, along with a growing aftermarket portfolio, including Transamerican Auto Parts. Polaris' presence in adjacent markets globally include military and commercial off-road vehicles, quadricycles, and electric vehicles. Proudly headquartered in Minnesota, Polaris serves more than 100 countries across the globe. Visit www.polaris.com for more information.