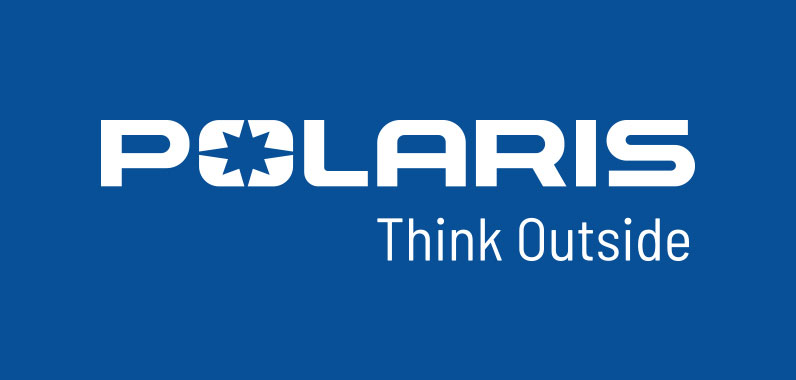 Indian Motorcycle to Electrify Sturgis, History, and the Motorcycling World with Reveal of 2014 Indian Chief
Choice in American Motorcycles is Coming: Most Significant Motorcycle Introduction in Decades; Saturday, August 3 at 8 p.m. in Downtown Sturgis
Medina, MN (June 24, 2013) – Indian Motorcycle®, America's first motorcycle company, today released the schedule and additional details of one of the most highly anticipated and historic motorcycling events in decades —the reveal of the all-new 2014 Indian® Chief®. Two and a half years in the making, the reveal party will be a thrilling inauguration to both the 73rd Annual Sturgis® Motorcycle Rally and this brilliant new bike. Today's news follows the company's May milestone announcement that the completely redesigned 2014 Indian Chief, powered by the new Thunder Stroke™ 111 engine, will start at $18,999. A short, sneak peek video of the new 2014 Indian Chief is available on the Indian Motorcycle website.
History-in-the-Making: Indian Chief Reveal Party – Saturday, August 3, 8 p.m., 999 Main Street, Sturgis Motorcycle Museum and Hall of Fame
Indian Motorcycle invites all motorcycle riders and enthusiasts to experience a new era in American motorcycling with the public unveiling of the 2014 Indian Chief. The historic reveal will take place at the Sturgis Motorcycle Museum, located at the corner of Junction and Main Street. The event is free of charge and features live music, celebrity appearances including Mike Wolfe of HISTORY's wildly popular television series, American Pickers, interviews with Indian Motorcycle team members, a multimedia tribute to Indian Motorcycle's history and more.
"The Sturgis Rally was started in 1936 by the local Indian Motorcycle club, the Jackpine Gypsies, and has grown to become the world's largest motorcycle rally, drawing riders from across the globe. We found it fitting to unveil the new Indian Motorcycle at Sturgis given its heritage at this signature motorcycle event," said Vice President of Polaris Motorcycles Steve Menneto. "Our team has put their hearts and souls into the design and development of the 2014 Indian Chief. Sturgis is the perfect place to unveil the next generation of Indian motorcycles and share the message that choice in American motorcycling is finally here in the form of the stunning new Indian Chief."
Choice is Here: Explore the 2014 Indian Chief at Sturgis
The company also announced a weeklong schedule of events designed to introduce the motorcycle community to the new Indian Chief. The full schedule of activities including displays, demo rides and parties is available at the official Indian Motorcycle website – www.indianmotorcycle.com.
Throughout the Sturgis Rally, Indian Motorcycle will host events at multiple locations, including a display at 2nd and Lazelle Street in downtown Sturgis. From 9 a.m. to 6 p.m. daily attendees will have the opportunity to get up close and personal with the all-new Indian Chief. The Indian Motorcycle Experience at Lazelle Street will include product demonstrations, display bikes, apparel sales, and accessory displays. The exhibit will also feature an array of heritage Indian motorcycles including vintage Chief models and the recently unveiled tribute "Spirit of Munro" custom streamliner.
Get Up Close and Personal: Take a Demo Ride on the all-new 2014 Indian Chief
Licensed motorcyclists at Sturgis are invited to be among the first in the world to ride motorcycling's hottest new bike — the new 2014 Indian Chief. Demos will be offered daily from 9 a.m. – 6 p.m., Sunday, August 4 through Saturday, August 10. Demo rides are available at the Indian Motorcycle Hospitality venue just off Hwy I-90 at Exit 30. Riders must be 18 years of age and must provide proof of endorsement along with a helmet and appropriate riding attire. For full details visit www.indianmotorcycle.com.
Indian Motorcycle Night at the Buffalo Chip, Friday, August 9 – Buffalo Chip, 20622 131st Ave, Sturgis
Indian Motorcycle will host a party on Friday, August 9 at Sturgis' famous Buffalo Chip, known as the Largest Music Festival in Motorcycling ™. In addition to reggae rock fusion band Sublime with Rome performing live on the Chip's main stage, Indian Motorcycle will feature a unique display of vintage and antique Indian motorcycles, special promotions and appearances. For details and ticket information visit www.buffalochip.com or www.indianmotorcycle.com.
Indian Motorcycle Sponsors 'Bike Week 2013' on HISTORY
Indian Motorcycle also announced its first-ever title sponsorship of 'Bike Week' on HISTORY, featuring a line-up of motorcycle-themed television shows airing concurrently with the Sturgis Rally from August 5-9, 2013. As a lead-up to 'Bike Week,' beginning mid-July HISTORY will air vignettes highlighting the rich heritage and important milestones in the long and storied history of the Indian Motorcycle brand. The segments will explore the people, product innovations, racing accomplishments, industry firsts, and rich military heritage of one of America's most iconic brands. "We are thrilled to be partnering with HISTORY," said Rod Krois, Marketing Director, Indian Motorcycle. "Given the network's passion for motorcycle content and our shared audience, we've found the perfect broadcast partner."
In addition, HISTORY will broadcast the national unveiling of the 2014 Indian Chief during American Pickers on Monday, August 5, and will air highlights of the Sturgis festivities later in the week.
As part of the build-up to Bike Week and the Indian Motorcycle launch, Indian continues its "Choice" campaign with a new broadcast spot, "Bike Wash."
For more information please visit www.indianmotorcycle.com, follow us on Twitter at www.twitter.com/indianmotocycle, and Like Us at www.facebook.com/indianmotorcycle. To learn more about the Jackpine Gypsies, log on to www.jackpinegypsies.com.
About HISTORY®
HISTORY®, now reaching more than 98 million homes, is the leading destination for award-winning original series and specials that connect viewers with history in an informative, immersive and entertaining manner across all platforms. The network's all-original programming slate, including scripted event programming, features a roster of hit series including American Pickers®, American Restoration™, Ax Men™, Counting Cars™, Ice Road Truckers®, Pawn Stars®, Swamp People® and Top Shot® as well as HISTORY®'s first scripted series Vikings, and epic miniseries and special programming such as The Bible and the Emmy® Award-winning Hatfields & McCoys, Gettysburg, Vietnam in HD, America The Story of Us® and 102 Minutes That Changed America. The HISTORY® website is the leading online resource for all things history, and in 2011, the United States Library of Congress selected HISTORY®'s Civil War 150 site for inclusion in the historic collection of Internet materials related to the American Civil War sesquicentennial. www.history.com.
For more press information and photography, please visit us at http://press.aenetworks.com
About Indian Motorcycle®
Indian Motorcycle, a wholly-owned subsidiary of Polaris Industries Inc. (NYSE: PII), is America's first motorcycle company. Founded in 1901, Indian Motorcycle has won the hearts of motorcyclists around the world and earned distinction as one of America's most legendary and iconic brands through unrivaled racing dominance, engineering prowess and countless innovations and industry firsts. Today that heritage and passion is reignited under new brand stewardship. To learn more, please visit www.indianmotorcycle.com.
About Polaris Industries
Polaris is a recognized leader in the powersports industry with annual 2012 sales of $3.2 billion. Polaris designs, engineers, manufactures and markets innovative, high quality off-road vehicles, including all-terrain vehicles (ATVs) and the Polaris RANGER® and RZR® side-by-side vehicles, snowmobiles, motorcycles and on-road electric/hybrid powered vehicles.
Polaris is among the global sales leaders for both snowmobiles and off-road vehicles and has established a presence in the heavyweight cruiser and touring motorcycle market with the Victory and Indian motorcycle brands. Additionally, Polaris continues to invest in the global on-road small electric/hybrid powered vehicle industry with Global Electric Motorcars (GEM), Goupil Industrie SA, and internally developed vehicles. Polaris enhances the riding experience with a complete line of Polaris and KLIM branded apparel and Polaris accessories and parts.
Polaris Industries Inc. trades on the New York Stock Exchange under the symbol "PII", and the Company is included in the S&P Mid-Cap 400 stock price index.
Information about the complete line of Polaris products, apparel and vehicle accessories are available from authorized Polaris dealers or anytime at www.polaris.com.