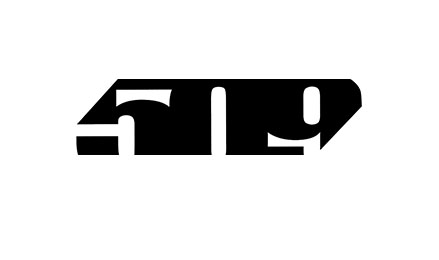 509 Expands Its Offering of Innovative Apparel for Street Motorcycle Riders
Spokane, WA (July 26, 2023) -- 509, a leading brand in powersports apparel, highlights its recent entry into the motorcycle market with the expansion of offerings for street motorcyclists. Known for snowmobile, off-road, and outdoor gear, 509's entry into the street motorcycle segment is a natural transition for the brand. With a 20-year history of designing innovative riding gear and telling inspiring stories through employees, ambassadors, and athletes, 509 aims to provide street motorcyclists with the same level of performance and comfort they have come to expect from the brand.
"At 509, we are constantly pushing the boundaries of technology, style, and performance in our apparel. Continuing to expand our offerings in the street motorcycle market allows us to bring our passion for innovation to a whole new audience," said Andy Berg, Product and Technical Designer for 509. "As riders, we want to share what the streets mean to us through stylish, purpose-built products inspired by the motorcyclists that have come before us."
509's street motorcycle apparel lineup features a unique collection with style, functionality, and uncompromising quality tailored to riders. Highlights from the new product lineup include helmets, jackets, and more:
Our Premium helmet the "Mach V" is built for speed with aerodynamic shaping, a maximum field of view, and Venturi venting system (patent pending) for aggressive riding and warmer conditions, allowing the rider to stay focused on the road. The Mack V also features Fidlock®, DOT & ECE 22.06 certification. More helmet styles are available and new technology integrated offerings are coming Fall 2023. Check out the Street Collection – 509 (ride509.com)
The 509 x White's Perry Boot is a versatile moc toe design with secure heel fit. Crafted by one of the few USA made bootmakers, this iconic style combines White's Boots' newly developed 1972 Arch-Ease™ Last with the traditional logger upper for unparalleled comfort and durability. With the 509 x White's Perry Boot consumers will experience a virtually no break-in period and enjoy a timeless piece of American craftsmanship. More info on the 509 x White's Perry Boot (ride509.com)
509 has curated an assortment of jackets featuring the light and flexible hybrid designed "1Down5Up" jacket, and a genuine leather (1.1mm) styled "@One" jacket with flex paneling and an articulated riding fit. Both jackets feature YKK zippers, a removable comfort regulating insulated vest for miles of unmatched style. Check out our Jacket Street Collection – 509 (ride509.com)
Core to 509's approach is building a community of riders who help evolve the purpose-built products and tell inspiring stories. 509 is looking for riders to join their #509StreetCrew community. Submit your application to join the group of riders testing and providing feedback on the 509 collection. Join the 509 Street Crew
Over the next year, 509 will continue to develop and grow its assortment of technology packed helmets and performance focused apparel options for street riders. The 509 Street collection is currently available from select dealers and online at ride509.com/street.
509 Street. Built by riders, for riders.
Learn more about White's Boots
Find a 509 Dealer (ride509.com)
Dealer Application – 509 (ride509.com)
About 509
Founded 20 years ago, the 509 story began as a snowmobile brand deep in the backcountry of the unforgiving Rocky Mountains. Those harsh environments inspired a journey of developing innovative and purpose-built riding gear, all while telling the story of the brand, our athletes and the industry through our award-winning films and content. Today, 509 develops technical gear across the snowmobile, dirt bike and motorcycle industries.
509® is a registered trademark of Teton Outfitters, LLC
Fidlock® is a registered trademark of Fidlock GmbH