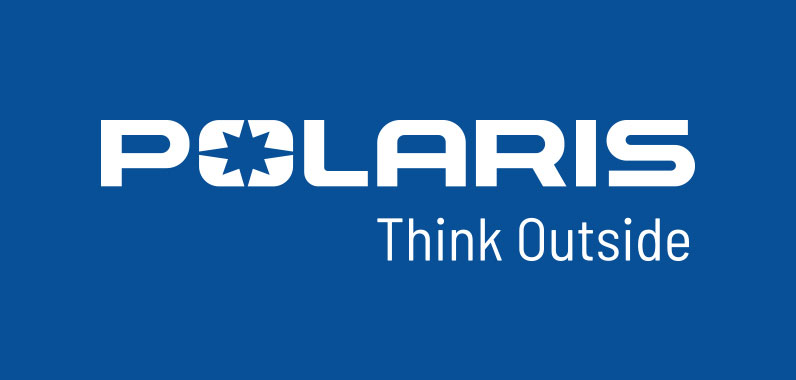 2014 Polaris Snowmobile Lineup Features New Indy Models that Deliver Legendary Performance for Wide Range of Riders
>
The 2014 Polaris snowmobile lineup has a confidence-inspiring model for every type of rider, including seven new INDY models that deliver legendary performance for avid trail riders, touring riders and off-trail explorers.
The new Polaris lineup features trail performance, touring and Adventure models that let riders dominate on the trails and explore with confidence off-trail. Polaris crossover, deep snow and backcountry models inspire riders to reach places they never thought accessible before. The lineup also includes a workhorse of a utility model and a 120 INDY youth model that gets young riders off to the right start.
INDY LINEUP EXPANDS WITH VERSATILITY
INDY the most legendary name in the history of snowmobiling, made a dynamic return to the Polaris lineup in 2013. For 2014, legendary INDY performance is available for a greatly expanded range of riders. The popular 600 INDY and 600 INDY SP return with ride-enhancing improvements, and they're joined by these new INDY models:
The 800 INDY SP, for riders who like to carve the trails with class-leading acceleration on tap.
The 600 INDY Voyager 144 and 550 INDY Voyager 144, two light utility models that are well-suited for work and for off-trail riding.
The 550 INDY Adventure 144, an extremely versatile model with the innovative Adventure Cargo System and Lock & Ride® Convertible Passenger Seat.
The 550 INDY LXT 144, a touring model with a full complement of comfort features for high-mileage riders.
The 550 INDY and 550 INDY 144, both of which are powered by the proven 550 fan-cooled engine.
The INDY® lineup delivers outstanding performance and versatility, as the long-track models all expand riders' range with their off-trail capabilities, while the 800 and 600 INDY SP and 600 INDY are nimble trail machines that deliver a sporty ride experience.
The INDY family also includes the 120 INDY, a sled that ensures young riders start out right. It has a 120cc engine, provides an exciting riding experience and has several safety features that let supervising adults to manage the sled's performance.
RUSH® PRO-R MODELS: ULTIMATE TRAIL PERFORMANCE
The 800 RUSH Pro-R and 600 RUSH Pro-R dominate the trails with their PRO-RIDE™ Progressive-Rate Rear Suspension that puts the rider, not the terrain, in control. The PRO-RIDE front and rear suspensions are equipped with premium Walker Evans® Needle Shocks, and these sleds have class-leading acceleration provided by powerful Polaris Liberty® engines with Cleanfire® injection.
SWITCHBACK® MODELS DELIVER CROSSOVER DOMINANCE
The popular Switchback models are the smoothest riding and most versatile sleds on and off the trail. Every Switchback has confidence-inspiring features such as powerful Liberty® engines and the Polaris-exclusive 136" PRO-RIDE™ Rear Suspension that excels on all terrain. New for 2014 is the 800 Switchback Adventure, which has the versatile Adventure Cargo System that lets a rider install or remove spacious saddlebags in seconds without tools. The cargo rack can also hold the new accessory Lock & Ride® Convertible Passenger Seat, which converts the sled into a 2-up machine in just seconds. The new 600 Switchback® Assault® 144 joins the 800 Switchback Assault 144 in giving riders the confidence to take on any terrain, anywhere. It is extremely nimble and well-equipped to dominate on tight, rough terrain and when landing from jumps and drops.
RMK®: LIGHTWEIGHT, STRONG, DOMINANT
The riders who climb the highest and sidehill with the greatest control and confidence are riding RMK models. These extraordinary sleds feature advanced manufacturing and bonding processes that result in unprecedented light weight along with incredible strength and durability.
PRO-RMK® models feature the lightest, strongest components, including Carbon Fiber Overstructure, and they dominate all deep snow terrain with their Coil-Over Rear Suspension.
PRO-RMK® models also feature the innovative QuickDrive™ Low Inertia Drive System that provides quicker acceleration and increased "flickability." It reduces rotational inertia by 21%, which means 5-pounds less effort when carving.
The 800 RMK® Assault® is the backcountry original, carrying inspired, confident riders far off-trail across the most challenging terrain.
TOURING & UTILITY MODELS: VERSATILITY PLUS
Riders with the urge to explore are well-served by the 600 IQ® LXT and Turbo IQ LXT, two powerful, smooth-riding touring models with a wide range of comfort and convenience features. These sleds have easily adjustable Lock & Ride® Backrests that can support a passenger or a high-mileage solo rider.
The 600 IQ® WideTrak is a versatile workhorse with a cargo rack, work light, underseat storage and innovative heated glove box. It also has a comfortable 2-up seat with a backrest, and when the work's done, it's a great recreational ride, on- and off-trail.
About Polaris Industries
Polaris is a recognized leader in the powersports industry with annual 2012 sales of $3.2 billion. Polaris designs, engineers, manufactures and markets innovative, high quality off-road vehicles, including all-terrain vehicles (ATVs) and the Polaris RANGER® and RZR® side-by-side vehicles, snowmobiles, motorcycles and on-road electric/hybrid powered vehicles.
Polaris is among the global sales leaders for both snowmobiles and off-road vehicles and has established a presence in the heavyweight cruiser and touring motorcycle market with the Victory and Indian motorcycle brands. Additionally, Polaris continues to invest in the global on-road small electric/hybrid powered vehicle industry with Global Electric Motorcars (GEM), Goupil Industrie SA, and internally developed vehicles. Polaris enhances the riding experience with a complete line of Polaris and KLIM branded apparel and Polaris accessories and parts.
Polaris Industries Inc. trades on the New York Stock Exchange under the symbol "PII", and the Company is included in the S&P Mid-Cap 400 stock price index.
Information about the complete line of Polaris products, apparel and vehicle accessories are available from authorized Polaris dealers or anytime at www.polaris.com.