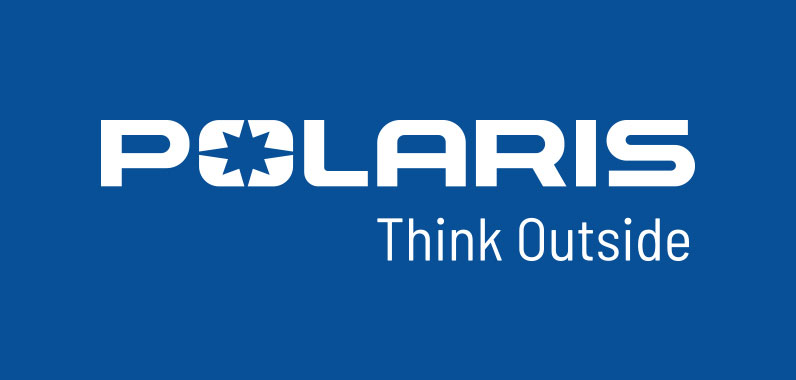 Indian Motorcycle Hits the Streets of L.A, New York and Beyond with the New 2014 Indian Chief Lineup at the Progressive® International Motorcycle Shows
>
Medina, MN (December 2, 2013) – Indian Motorcycle®, America's first motorcycle company, today announced its plans for the International Motorcycle Shows in Long Beach, Calif. and New York, NY which run respectively from Friday, December 6 through Sunday, December 8 at the Long Beach Convention Center and Friday, December 13 through Sunday, December 15 at the Jacob K. Javits Convention Center. The shows mark the debut of the new Indian Motorcycle exhibit which offers attendees multiple ways to interact with and experience the volume and awesome power of the Indian Motorcycle brand and its new 2014 lineup.
Long Beach & New York: Experience Indian Motorcycles – Past and Present
Stop by the all-new exhibit to check out the entire line of 2014 Indian Chief models including the Indian Chief Classic, the Indian Chief Vintage and the Indian Chieftain. Indian Motorcycle will feature a host of historically significant motorcycles including the 'Spirit of Munro' Streamliner, a one-of-a-kind custom vehicle built by Indian to pay homage to Burt Munro who famously rode into the history books on an Indian in 1962 at the Bonneville Salt Flats. Attendees will also enjoy "Springfield Row," a line of fully restored pre-1953 era Indian bikes including a 1935 Indian Chief originally featured on HISTORY® Channel's 'American Pickers' series, a 1948 Vintage Indian Chief, and more. In Long Beach, heritage vehicles will be on loan from the personal collection of Paul Greenstein, an Indian Motorcycle collector and LA's top neon artist and restoration specialist. In New York, heritage bikes including a 1926 Scout are on loan through Michael Baer of Easthampton, MA in conjunction with the Wood Museum of Springfield History in Springfield, MA, which houses an extensive Indian Motorcycle collection.
Long Beach & New York: Hear the Roar of the Thunder Stroke 111 Engine
Throughout the event, Indian Motorcycle will highlight the inspiring design and power of the new Thunder Stroke 111 engine, the heartbeat of the 2014 Indian Chiefs. The exhibit will feature a cut-away version of the new engine to demonstrate the engineering prowess behind the new power plant, and attendees will hear the roar of the new engine through the accessory Stage 1 exhaust available for all 2014 Indian Chiefs.
Long Beach & New York: Explore the 2014 Lineup of Indian Motorcycle Apparel and Accessories
Selections from the new 2014 Indian Motorcycle apparel line will be available for purchase, including casual wear, hats and holiday gifts. Fully accessorized bikes will also be on display highlighting the array of accessories for the 2014 Chiefs.
Long Beach Only: Unveiling the 'Jack Daniel's Operation Ride Home' Custom Bike to Benefit the U.S. Military
On Friday, December 6 Indian Motorcycle will reveal a one-of-a-kind custom bike it has created to benefit U.S. Armed Forces personnel and their families. In support of Jack Daniel's 'Operation Ride Home' program, the company pulled the 'No. 7' serial number Indian Chief Vintage out of the first 1901 numbered motorcycles from its assembly line and partnered with the talented artists at Klock Werks in Mitchell, SD to create a special motorcycle. The bike will be on-hand throughout the Long Beach and New York City show before it heads to the Scottsdale, AZ Barrett-Jackson auction in January in support of Operation Ride Home and U.S. military families. The low 'No. 7' serial number will be a desirable collector's motorcycle, which Indian expects will benefit the Operation Ride Home project with a strong donation. At the Long Beach and New York IMS shows, attendees who wish to contribute to Operation Ride Home may donate in a special Jack Daniel's whiskey barrel inside the Indian Motorcycle display.
Long Beach Only: Get up Close and Personal: Take a Demo Ride on the all-new 2014 Indian Chiefs
Licensed motorcyclists at Long Beach are invited to experience motorcycling's most exciting new bikes with a demo ride on an all-new 2014 Indian Chief. Demos are offered Saturday and Sunday from 9:30 a.m. – 5 p.m. Riders must be 18 years of age and must provide proof of endorsement along with a helmet and appropriate riding attire.
New York Only: See the Brand-New Custom Indian Chief Classic
Attendees at the New York IMS show will be treated to a special new bike: A custom 2014 Chief Classic designed by the Indian Motorcycle Industrial Design team led by Greg Brew. Incorporating a number of accessories currently available for the Chiefs as well as a custom paint scheme and several unique features, this bike is sure to inspire the custom builder in everyone. The bike will be unveiled before the press on Friday, December 13 at the Javits Center, and will be on display for the balance of the IMS tour.
New York Only: Stars & Stripes Saturday sponsored by Indian Motorcycle, Saturday, December 14
In recognition of the dedicated men and women of the U.S. Armed Forces, Indian Motorcycle is offering free admission to the New York IMS show for any individual with a valid military ID on Saturday, December 14. Military personnel simply show their ID at the Javits Center box office for complimentary admission courtesy of Indian Motorcycle. In addition, trumpet player Dr. Jesse McGuire will play rousing renditions of patriotic-inspired music throughout the day in the Indian Motorcycle display.
2014 International Motorcycle Shows
Indian Motorcycle will take part in the remaining 2014 International Motorcycle Shows, including Novi, MI (January 3-5), Washington, D.C. (January 10-12), Minneapolis, MN (January 17-19), Phoenix, AZ (demo only – January 24-26), Cleveland, OH (January 31-February 2), Chicago, IL (February 7-9) and Seattle, WA (February 14-16). All shows will feature the Indian Motorcycle display, with the exception of Phoenix where attendees may take advantage of free demo rides.
For more information please visit: www.indianmotorcycle.com, follow us on Twitter at www.twitter.com/indianmotocycle, and Like Us at www.facebook.com/indianmotorcycle. For more information on the Operation Ride Home program, log on to https://www.jackdaniels.com/.
About Indian Motorcycle®
Indian Motorcycle, a wholly-owned division of Polaris Industries Inc. (NYSE: PII), is America's first motorcycle company. Founded in 1901, Indian Motorcycle has won the hearts of motorcyclists around the world and earned distinction as one of America's most legendary and iconic brands through unrivaled racing dominance, engineering prowess and countless innovations and industry firsts. Today that heritage and passion is reignited under new brand stewardship. To learn more, please visit www.indianmotorcycle.com.