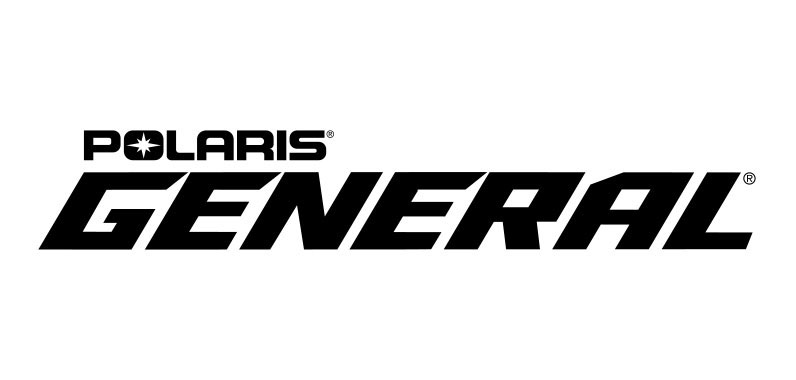 Polaris® GENERAL® Introduces New Four-Seat Model with RIDE COMMAND™ Technology to its 2018 Lineup
Four-Seat GENERAL Comes Standard with Roof, MTX Premium Eight Speaker Audio Sound Bar and Seven-Inch Glove Touch Display
Minneapolis, MN (January 31, 2018) – Polaris® GENERAL®, the industry leader in the crossover segment for side-by-sides, introduced today the GENERAL® 4 1000 EPS RIDE COMMAND™ Edition. This new addition to the 2018 lineup expands the revolutionary RIDE COMMAND technology and deluxe trim package to the four-seat model delivering the ultimate family adventure vehicle. This four-seat GENERAL to come standard with a roof, MTX Premium eight speaker audio sound bar, and seven-inch glove-touch display.
The RIDE COMMAND seven-inch glove-touch display features built-in GPS, provides vehicle diagnostics, allows smartphone connectivity and showcases the front and rear cameras. The technology also features Group Ride, which allows visibility to other riders in your group and integrated GoPro Control (GoPro not included). Users are able to capture every exciting moment of the ride without ever leaving the driver's seat. With the seven-inch display, users can preview camera images, change recording type, and even playback previous images and video.
"As the industry leader in the crossover segment, the Polaris GENERAL continues to set the bar for premium performance," said Matt Boone, GENERAL and RZR Marketing Director. "From the interactive RIDE COMMAND technology to premium trim and audio, the new GENERAL 4 1000 EPS gives our consumers the ultimate riding experience and the capabilities to capture and share those epic experiences."
New for 2018, the Polaris GENERAL 4 1000 EPS RIDE COMMAND Edition features adjustable FOX® 2.0 Podium QS3 Shocks for an even smoother ride and more control when carrying payload. The vehicle is available in Matte Sunset Red.
Available at dealerships starting in March, the GENERAL 4 1000 EPS RIDE COMMAND Edition has a starting MSRP of $23,499.
You can find more information about Polaris GENERAL vehicles at www.polaris.com. Also visit us and join the conversation on Facebook, Instagram and Twitter.