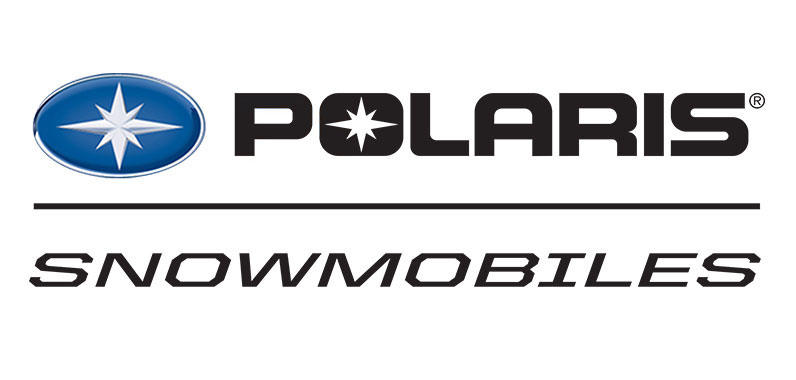 All-New 2019 Polaris® 600R Race Sled Delivers Greatly Improved Performance from the Holeshot to the Checkered Flag
>
Minneapolis, MN (September 8, 2018) – The new Polaris® 600R Race Sled is better everywhere on the race course, from the holeshot through jumps, bumps, and corners, which gives Polaris racers a decided advantage heading into the 2018-2019 race season. The new race sled features an all-new 136" RX2 Rear Suspension with new shocks, improved steering geometry, a new tunnel, and enhanced cooling, braking, and racer ergonomics.
"Even though it's new, the Polaris 600R Race Sled is also proven," said Polaris Racing Manager Tom Rager, Jr. "We had seven different racers – Pro, Pro Lite, Sport, and Junior – testing the sled last winter and in extensive post-season testing. It's a winner and it gives Polaris racers a decided edge over the competition."
New 136" RX2 Rear Suspension
The all-new 136" RX2 Rear Suspension is engineered and tuned for improved performance everywhere from the holeshot to corners and rough terrain. It is a proprietary Polaris Racing design, not a copycat suspension, and it features new ideas, and components such as an all-new rear arm and revised coupling block geometry. RX2 components are designed and manufactured for optimized strength and light weight, and the limiter strap is adjustable so a racer can fine-tune the ski pressure.
The front and rear track shocks are new Walker Evans® 2" Velocity Series Shocks. These shocks are adjustable and proven to withstand the rigors of racing and reliably soak up impacts throughout a long main event.
Above the rear suspension is an all-new tunnel that is stiffer and provides increased track clearance. A new one-piece tunnel heat exchanger provides improved cooling that is complemented by tunnel snow scoops that help reduce temperatures on the starting line and all around the race course.
The new running board design increases ground clearance, provides greater strength, and enhances snow evacuation.
Improved Steering Geometry
The new 600R Race Sled has improved steering geometry that provides a tighter turning radius and flatter cornering so a racer can carry more speed all the way through the corners. Plus, less effort is required of the racer, which will help minimize fatigue.
The IFS is equipped with proven, outstanding, and adjustable Walker Evans® 2" Velocity Series Shocks, and the sled has all-new C&A XCS skis that are less aggressive, a change made possible by the significantly improved rear suspension performance.
The 600R Race Sled is powered by the proven title-winning, quick-accelerating 600 engine, which has a new ignition system that provides increased spark energy. This helps produce extra power for improved top speeds and better high-RPM performance. The Hayes brake's pads feature a new compound for improved durability and optimized performance
Racers who tested the 600R Race Sled helped refine the new seat design so it significantly improves a racer's comfort and control. With the new seat, the ergonomics are enhanced to provide the racer with greater stability that is especially noticeable in corners. The racer is positioned to control the sled with less effort, which reduces fatigue. And the new seat cover has additional grip ribs that further improve racer stability.
About Polaris
Polaris Industries Inc. (NYSE: PII) is a global powersports leader that has been fueling the passion of riders, workers and outdoor enthusiasts for more than 60 years. With annual 2017 sales of $5.4 billion, Polaris' innovative, high-quality product line-up includes the RANGER®, RZR® and Polaris GENERAL® side-by-side off-road vehicles; the Sportsman® and Polaris ACE® all-terrain off-road vehicles; Indian Motorcycle® midsize and heavyweight motorcycles; Slingshot® moto-roadsters; and Polaris RMK®, INDY®, Switchback® and RUSH® snowmobiles. Polaris enhances the riding experience with parts, garments and accessories, along with a growing aftermarket portfolio, including Transamerican Auto Parts. Polaris' presence in adjacent markets globally include military and commercial off-road vehicles, quadricycles, and electric vehicles. Proudly headquartered in Minnesota, Polaris serves more than 100 countries across the globe. Visit www.polaris.com for more information.