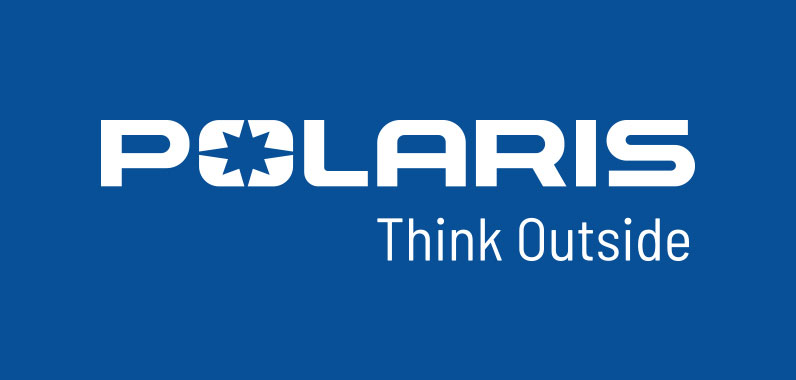 Polaris Updates 2016 Full-Year Guidance
>
Minneapolis, MN (September 12, 2016) – Polaris Industries Inc. (NYSE: PII) today provided an update to its full-year guidance. The Company now expects full-year 2016 earnings to be in the range of $3.30 to $3.80 per diluted share, $2.50 to $2.70 per diluted share lower than previously expected of which approximately two-thirds is expected to be incurred in the third quarter. Polaris also expects total Company sales for the full-year 2016 to be down in the mid to high-single-digit percent range compared to previously issued guidance of flat to down two percent.
Since Polaris last updated its full-year guidance and hosted its investor day in July, the Company has experienced additional RZR thermal-related issues and was unable to sufficiently validate the initially identified RZR Turbo recall repair, necessitating a more complex and expensive repair solution. As a result, the voluntary stop ride/stop sale notification issued on July 25, 2016, remained in place significantly longer than originally anticipated, delaying any sales of the highly-requested RZR Turbo vehicle. Also, given the additional RZR thermal issues, the Company revalidated many of its recently introduced model year 2017 ORV products, causing a delay in shipments of those vehicles. The Company believes its model year 2017 products and the more aggressive programs it has planned for the second half of 2016 will have a positive impact on Off-Road Vehicle ('ORV') sales. However, given the delayed model year 2017 shipments and additional recall activity, the expected positive impact will be deferred later than the Company had originally estimated.
The earnings revision of $2.50 to $2.70 per diluted share can be summarized as follows: approximately half is related to the margin impact from delayed model year 2017 shipments, including the high margin RZR Turbo vehicles, as the Company revalidated its new model line-up and protects dealer inventory levels, along with correspondingly lower sales of the Company's high-margin Parts, Garments, and Accessories ('PG&A') business; and about 25 percent is the result of higher promotional and customer appreciation costs to rebuild confidence and credibility with RZR owners. The remaining 25 percent is primarily related to expediting the product recall repairs, including the recently announced RZR Turbo recall which, when combined with the one-time warranty, legal and acquisition-related costs recorded in the first half of 2016, totals approximately $120 million, or about $1.20 per diluted share of costs that should be considered non-recurring in 2017.
"Our number one priority is to get our loyal owners back to riding safely," stated Scott Wine, Polaris' Chairman and Chief Executive Officer. "We share the frustration of our customers and dealers and we are working diligently to expedite the completion of the recall repairs and significantly improve the quality and safety of our products. We are providing increased support to our dealers and RZR owners so they can complete the necessary repairs with minimal disruption. We have engaged outside engineering experts to help accelerate the remediation process, we are sending additional repair technicians into the field to assist our dealers, and we have created a new independent safety and quality function reporting directly to me. Additionally, we are pleased that the vast majority of our model year 2017 products have begun shipping, after undergoing a thorough internal and external review to identify and address any potential safety risks. While we are disappointed with our recent performance, our team is aggressively driving improvements that will make Polaris a better and stronger company.
About Polaris
Polaris Industries Inc. (NYSE: PII) is a global powersports leader with annual 2015 sales of $4.7 billion. Polaris fuels the passion of riders, workers and outdoor enthusiasts with our RANGER®, RZR® and POLARIS GENERAL™ side-by-side off-road vehicles; our SPORTSMAN® and POLARIS ACE® all-terrain off-road vehicles; VICTORY® and INDIAN MOTORCYCLE® midsize and heavyweight motorcycles; SLINGSHOT® moto-roadsters; and Polaris RMK®, INDY®, SWITCHBACK® and RUSH® snowmobiles. Polaris enhances the riding experience with parts, garments and accessories sold under multiple recognizable brands, and has a growing presence in adjacent markets globally with products including military and commercial off-road vehicles, quadricycles, and electric vehicles.
Except for historical information contained herein, the matters set forth in this news release, including management's expectations regarding 2016 and 2017 future sales, shipments, net income, and net income per share, the impact and costs of the Company's product recalls and operational initiatives are forward-looking statements that involve certain risks and uncertainties that could cause actual results to differ materially from those forward-looking statements. Potential risks and uncertainties include such factors as the Company's ability to successfully implement its manufacturing operations expansion initiatives, product offerings, promotional activities and pricing strategies by competitors; economic conditions that impact consumer spending; acquisition integration costs; warranty expenses; impact of changes in Polaris stock price on incentive compensation plan costs; foreign currency exchange rate fluctuations; environmental and product safety regulatory activity; effects of weather; commodity costs; uninsured product liability claims; uncertainty in the retail and wholesale credit markets; performance of affiliate partners; changes in tax policy and overall economic conditions, including inflation, consumer confidence and spending and relationships with dealers and suppliers. Investors are also directed to consider other risks and uncertainties discussed in documents filed by the Company with the Securities and Exchange Commission. The Company does not undertake any duty to any person to provide updates to its forward-looking statements.
Click here if you want to download this article: POLARIS UPDATES 2016 FULL-YEAR GUIDANCE