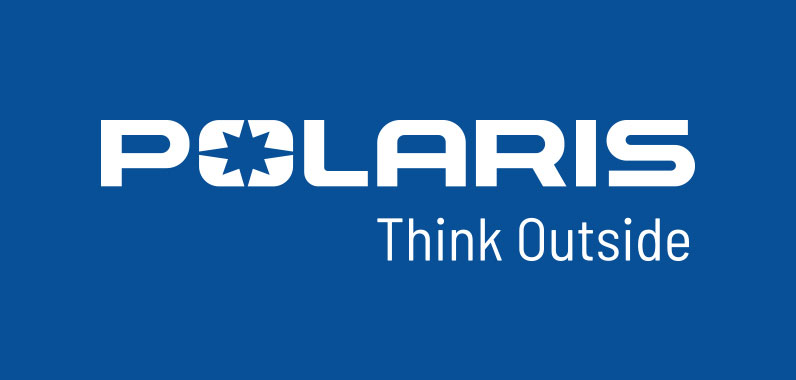 Polaris Honors Retired Executive and Two Outstanding Dealers with Induction into the Company's Hall of Fame
Retired VP-Finance and CFO Mike Malone Among the Honorees
Medina, MN (August 16, 2016) – Polaris Industries Inc. announced the induction of two outstanding dealers and retired company executive Mike Malone into the Polaris Hall of Fame during a ceremony at the Polaris National Sales Meeting held in Nashville. The Polaris Hall of Fame was established in 2004 during the company's 50th anniversary. Retired employees and Polaris dealers are among those recognized for their roles in the company's growth and success. Inducted along with Malone into the Polaris Hall of Fame today were two Polaris dealerships, Valley ATV of Danville, Ohio, and Teixeira's Polaris of Hyde Park, N.Y.
"We are honored to pay tribute to special individuals like Mike and the outstanding dealers that were inducted this year into the Polaris Hall of Fame," said Polaris CEO Scott Wine. "Their dedication and commitment have been instrumental in the company's continued growth and long-term success."
• Mike Malone joined Polaris in 1984 as Accounting Manager, and in 1993 he was named Vice President and Treasurer. Four years later he became Vice President-Finance and Chief Financial Officer (CFO), titles he held until his retirement in 2015. For most of his 30-plus years with Polaris, he led the talented team that oversaw the company's finances, and he served as the fiscal conscience as Polaris grew to become a global leader in the powersports industry.
• Valley ATV in Danville, Ohio, is a leading Polaris off-road vehicle (ORV) dealer because of the dedication and commitment of owner Paul Staats, his wife (and dealership office manager) Mary Lou, and their hard-working staff. The Staats were dairy farmers before opening the Polaris dealership on their farm in 1994. Their incredible work ethic, fair and honest business practices and outstanding customer service have fueled the continued growth and prolonged success of the dealership.
• Teixeira's Polaris became a Polaris dealer in 1995 when Paul Teixeira converted the family's Hyde Park, N.Y., service station into a dealership. Through the commitment of Teixeira, his wife Pam (the dealership office manager), and their loyal staff, the dealership has grown and expanded steadily. Carrying the full complement of Polaris off-road products and delivering exceptional vehicle and customer service, Teixeira's Polaris has become a stellar Polaris dealership and valuable community asset.
About Polaris
Polaris Industries Inc. (NYSE: PII) is a global powersports leader with annual 2015 sales of $4.7 billion. Polaris fuels the passion of riders, workers and outdoor enthusiasts with our RANGER®, RZR® and POLARIS GENERAL™ side-by-side off-road vehicles; our SPORTSMAN® and POLARIS ACE® all-terrain off-road vehicles; VICTORY® and INDIAN MOTORCYCLE® midsize and heavyweight motorcycles; SLINGSHOT® moto-roadsters; and Polaris RMK®, INDY®, SWITCHBACK® and RUSH® snowmobiles. Polaris enhances the riding experience with parts, garments and accessories sold under multiple recognizable brands, and has a growing presence in adjacent markets globally with products including military and commercial off-road vehicles, quadricycles, and electric vehicles.