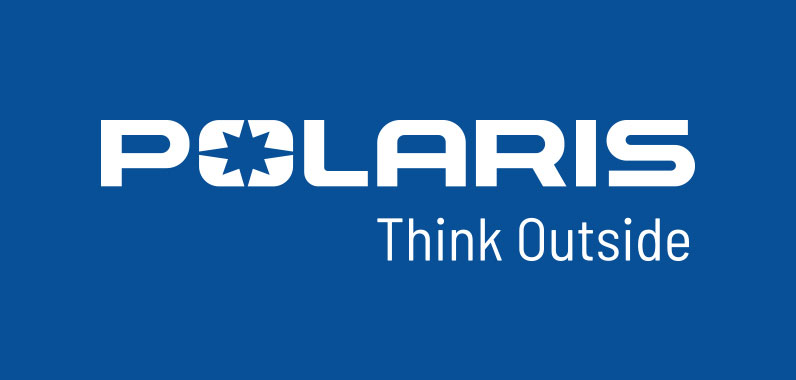 Michael Jonikas, Polaris Industries Inc. VP, Snowmobiles and Slingshot, Retiring
Departing after 15 years of distinguished service
Minneapolis, MN (March 23, 2015) – Polaris Industries Inc. (NYSE: PII) today announced that Michael (Mike) Jonikas, Vice President of Snowmobiles and Slingshot, will be retiring in May of this year.
Over the past fifteen years, Mike Jonikas has been a key leader for Polaris and the powersports industry and has made significant contributions to both. Jonikas began his Polaris career in 2000 as a Marketing Director in the Off-Road Vehicles (ORV) division, then went on to become the first General Manager of Side-by-Side (SxS) vehicles, Vice President of Sales & Corporate Marketing and On Road, and finally VP of Snowmobile and Slingshot. Under his guidance, Polaris' snowmobile business has reached new heights in performance - both from the vehicles themselves and from a sales perspective - while his work with Slingshot resulted in one of the most successful product launches in Polaris history. "Mike has been a passionate, dedicated and highly skilled business leader for Polaris over the past 15 years. During that period, he led and grew each of our vehicle businesses and transformed our sales and corporate marketing team, contributing significantly to our success," said Scott Wine, Polaris Chairman & CEO. "Quite simply, Mike worked tirelessly to make Polaris a bigger, better and stronger company, and our gratitude and best wishes go out to Mike as he embarks on his new, more relaxing, adventures."
"I have been privileged to work with Mike for the past 15 years," said Bennett Morgan, Polaris President and COO. "It is a fact that Mike's efforts played a significant part in making Polaris the company it is today. We owe him a debt of gratitude, not only for his contributions to our business but also for the passion and pride he brought to every leadership challenge we set before him, no matter how daunting." "I have worked with so many great people during my time at Polaris, and it is their passion and commitment that I will miss the most," remarked Jonikas. "Though I was present as Polaris broke through the $2, $3 and $4 billion revenue barriers, launched any number of groundbreaking products, and became a truly global business, it is the day-to-day interaction with the best team in Powersports that always inspired me. As I leave, I am confident that the company is in great hands, and I look forward to seeing what they will accomplish."
Wine continued, "It is never easy to replace someone of Mike's caliber, but we have a deep reservoir of strong leaders ready to tackle such challenges, many of whom Mike trained himself. We have developed a thorough succession plan for his role, and details will be forthcoming."
About Polaris
Polaris is a recognized leader in the powersports industry with annual 2014 sales of $4.5 billion.
Polaris designs, engineers, manufactures and markets innovative, high-quality off-road consumer and military vehicles, including all-terrain vehicles (ATVs) and the Polaris RANGER® and RZR® side-by-side vehicles; snowmobiles; motorcycles and on-road electric/hybrid powered vehicles.
Polaris is among the global sales leaders for both snowmobiles and off-road vehicles and has established a presence in the heavyweight cruiser and touring motorcycle market with the Victory® and Indian Motorcycle® and Slingshot® brands. Additionally, Polaris continues to invest in the global Work and Transportation vehicle industry with Global Electric Motorcars (GEM), Goupil Industrie SA, Aixam Mega S.A.S., and internally developed vehicles. Polaris enhances the riding experience with a complete line of Polaris Engineered Parts, Accessories and Apparel, Klim® branded apparel and ORV accessories under the Kolpin®, Cycle Country® and Pro Armor® brands.
Polaris Industries Inc. trades on the New York Stock Exchange under the symbol "PII", and the Company is included in the S&P Mid-Cap 400 stock price index.
Information about the complete line of Polaris products, apparel and vehicle accessories is available from authorized Polaris dealers or anytime at www.polaris.com.