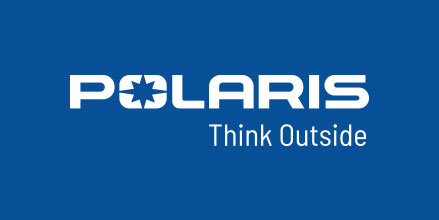 A statement from Polaris Chairman and CEO Scott Wine
>
Last week, I said in an email to the Polaris team that "George Floyd's senseless death, and the unfortunate incidents that have followed, are a crushing reminder of the divisions that plague communities." Developments since I wrote those words have further illuminated the fact that racial bias, unconscious or otherwise, remains a very real issue in our society. I am heartbroken by the unnecessary, avoidable loss of life, and disgusted by the fracturing of this country I love and proudly served. Our complete and utter intolerance for racism and bigotry must be unyielding. These hateful concepts deserve only scorn and contempt, and we must unite in the noble goal of eradicating them from our society. Polaris can, and will, do more to help bridge this ugly, indefensible, yet tragically persistent divide that plagues America.
To start, we will leverage our Geared for Good platform, which charges us to continually be good stewards for the industry, our riders, our communities and the outdoors. Polaris will drive positive change by dedicating $250,000 to local nonprofits, including Northside Funders Group, Lake Street Council and Midway United Fund, which are supporting racial equality and working to restore and reopen small businesses and community organizations in Minneapolis and St. Paul. This builds on our recent $250,000 donation to the University of Minnesota to engage underserved youth in STEM education. We are also encouraging our employees to use their paid time off to give back and volunteer in their local communities.
Polaris is committed to being a partner for positive change and we stand in solidarity with all Americans, working in unity to eliminate the racial injustices afflicting our nation.