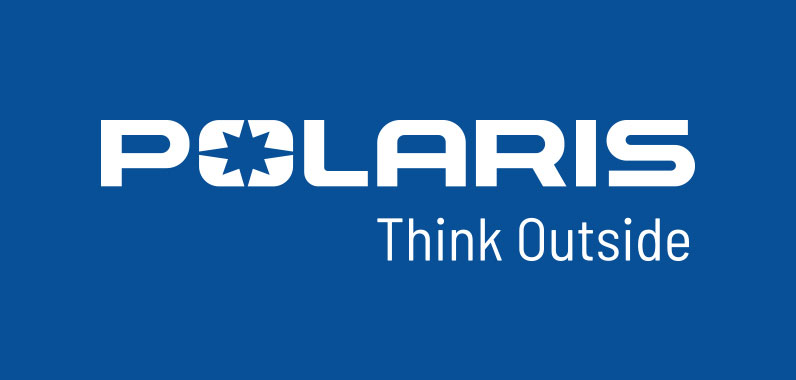 Polaris Industries Inc. Signs Definitive Agreement to Acquire Boat Holdings, LLC, the Leading Manufacturer of Pontoon Boats in the U.S.
Strategic transaction will establish an immediate leadership position for Polaris in an attractive and growing market
Iconic portfolio of premium brands together with a leading powersports company

Market leader in one of the largest and fastest growing segments in the marine industry

Offers compelling financial benefits, including strong track record of profitable revenue growth and cash generation

Transaction expected to close in the third quarter of 2018 and is anticipated to be immediately accretive to earnings
Minneapolis, MN (May 30, 2018) – Polaris Industries Inc. (NYSE: PII) ("Polaris") announced today that it has signed a definitive agreement to acquire Boat Holdings, LLC ("Boat Holdings"), a boat manufacturer owned by the Vogel family, management and Balmoral Funds, in an all-cash transaction valued at a net present value (NPV) of approximately $805 million. Polaris also expects that approximately $100 million NPV of future net tax benefits will accrue to the combined Company. When adjusted for the net tax benefit of $100 million, the transaction is valued at approximately $705 million. The 2017 Boat Holdings EBITDA multiple including the expected net tax benefits is approximately 9.5 times. The transaction is expected to close in the third quarter of 2018 and is subject to customary closing conditions.
Boat Holdings is the largest manufacturer of pontoon boats in the U.S., one of the largest and fastest growing segments in the marine industry. With a full offering of pontoon, deck and cruiser boats, Boat Holdings' four recognized brands – Bennington, Godfrey, Hurricane and Rinker – are strategically positioned with over 200 base models across a range of price points and fully-custom built options. Boat Holdings leverages an asset-light manufacturing model, and offers boats through a robust network of dealers primarily in the United States and Canada. In 2017, Boat Holdings generated approximately $560 million in sales.
"Boat Holdings is renowned for innovation and quality and we are excited to have them become part of our portfolio of industry-leading powersports vehicles. This transaction epitomizes our disciplined growth strategy of entering attractive markets where we can establish and extend our leadership position. In addition to market share leadership, Boat Holdings expands Polaris' footprint in the recreational outdoors market, commanding more of consumers' discretionary spending. Our product lineup will offer options to be enjoyed on the roads, trails, sand, dirt, snow and water," said Polaris Chairman and Chief Executive Officer Scott W. Wine. "With their passion to create premium products and experiences, Boat Holdings is a strong cultural fit with Polaris as well, sharing our commitment to quality, innovation, safety, flexibility and efficiency. Further, Boat Holdings' long-term relationships with its national dealer network speaks to the brand's strength with both dealers and consumers."
"Over the past 20 years, Boat Holdings has established premier brands synonymous with innovation and quality through its broad portfolio of boats, unmatched dealer network and commitment to our customers. With similar cultures, both businesses share the same passion for product and people, which has driven both our andtheir long-term success. As a trailblazer in its own right, Polaris is the perfect partner as we look to drive continued expansion and growth in this attractive segment," said Boat Holdings Chairman Steve Vogel.
Wine concluded: "We look forward to Boat Holdings' best-in-class management team and skilled and experienced workforce joining the Polaris family. Together, we believe we can increase shareholder value driven by ongoing innovation and growth, as we further leverage their unique position within the large and growing boating industry."
Strategic and Financial Benefits
Establishes an Immediate Leadership Position in a New Category for Polaris: Boat Holdings is currently the number one manufacturer of pontoon boats in the United States. Its brand portfolio also includes deck boats and cruiser options through its Hurricane and Rinker brands, respectively. In a highly fragmented market, Boat Holdings' extensive, experienced and loyal network of approximately 500 active dealers is a competitive advantage, helping to generate steady demand.
Expands Polaris Footprint of Outdoor Product Offerings: The move into the recreational marine market expands Polaris' already recognizable presence in the overall outdoor powersports space. Through this acquisition, Polaris will be able to offer customers a range of motor-powered options to help consumers enjoy the great outdoors on land or in the water. More so, customer demographics across the off-road vehicle and boating segments are similar, with approximately 30 percent of Polaris customers owning a boat. Polaris expects that these cross-selling opportunities will increase sales and provide additional value to shareholders.
Adds an Additional Avenue for Growth in an Attractive Market: The addition of Boat Holdings and its brands will broaden and diversify Polaris' range of powersports offerings, and Polaris expects that it will boost its overall growth rate. The U.S. market for new powerboats is an $8 billion market, and pontoon is one of the largest and fastest growing segment within the industry – consistently outgrowing the rest of the powerboat market. Sales in the pontoon boat category have grown at an 11-percent compounded annual growth rate (CAGR) since 2010, while Boat Holdings' leading pontoon brands, Bennington and Godfrey, have grown at an even faster pace over the same time period. Polaris expects that this acquisition offers Polaris a unique opportunity to meaningfully increase its addressable market and growth profile.
Boat Holdings is Revolutionizing the Industry: With deep understanding and clear focus on the market and customers, Boat Holdings has been at the forefront of a shift towards high-featured, high-performance luxury boats, across price points. Over the years, the company has revolutionized the industry through innovation in lighting, handling, speed, performance and quality. Boat Holdings remains focused on next generation innovation in both styling and performance in order to maintain its cadence of new product development that meet the evolving needs and wants of its customers.
Offers Compelling Return Profile: The transaction is expected to be immediately accretive to Polaris' earnings, and approximately $100 million of present value future tax benefits are expected to drive additional cash flow accretion. Further, Boat Holdings' differentiated operating model enables fast, flexible production with low fixed assets and capital spending, leading to strong margins and naturally high free cash flow conversion.
Following the closing of the transaction, Boat Holdings will operate as a distinct business unit reporting to Bob Mack, president of Global Adjacent Markets and senior vice president of Corporate Development and Strategy at Polaris. Boat Holdings will maintain its headquarters and manufacturing facilities in Elkhart, Indiana.
Transaction Timeline
The transaction, which has been approved by the Polaris Board of Directors, is subject to the satisfaction of customary closing conditions, including regulatory approvals, and is expected to close by the third quarter of 2018.
Advisors
Goldman Sachs & Co. LLC acted as financial advisor to Polaris; and Simpson, Thacher & Bartlett LLP acted as Polaris' legal advisor. Stephens Inc. acted as Boat Holdings' financial advisor and Jones Day acted as legal advisor to Boat Holdings.
Call and Webcast information
Today at 8:00 am (CDT), Polaris Industries Inc. will host a conference call and webcast to further discuss the Boat Holdings LLC acquisition. The call will be hosted by Scott Wine, chairman and CEO; Mike Speetzen, executive vice president, Finance and CFO; and Bob Mack, president of Global Adjacent Markets, and senior vice president, Corporate Development and Strategy. A slide presentation and link to the webcast will be posted on the Polaris Investor Relations website at ir.polaris.com.
To listen to the conference call by phone, dial 877-883-0383 in the U.S., or 412-902-6506 internationally. The Conference ID is #7371978.
A replay of the conference call will be available after the call for a one-week period by accessing the same link on our website.
About Polaris
Polaris Industries Inc. (NYSE: PII) is a global powersports leader that has been fueling the passion of riders, workers and outdoor enthusiasts for more than 60 years. With annual 2017 sales of $5.4 billion, Polaris' innovative, high-quality product line-up includes the RANGER®, RZR® and Polaris GENERAL® side-by-side off-road vehicles; the Sportsman® and Polaris ACE® all-terrain off-road vehicles; Indian Motorcycle® midsize and heavyweight motorcycles; Slingshot® moto-roadsters; and Polaris RMK®, INDY®, Switchback® and RUSH® snowmobiles. Polaris enhances the riding experience with parts, garments and accessories, along with a growing aftermarket portfolio, including Transamerican Auto Parts. Polaris' presence in adjacent markets globally include military and commercial off-road vehicles, quadricycles, and electric vehicles. Proudly headquartered in Minnesota, Polaris serves more than 100 countries across the globe. Visit www.polaris.com for more information.
About Boat Holdings, LLC
Based in Elkhart, Indiana, Boat Holdings, LLC is a privately held boat company whose business began in 1997, among whose shareholders includes Balmoral Funds, a private equity firm based in Los Angeles, California. The company, through its subsidiaries, manufacturers industry-leading boats under the brands Bennington®, Godfrey Pontoon Boats®, Hurricane and Rinker®.
Except for historical information contained herein, the matters set forth in this news release, including management's expectations regarding the effective purchase price, financing of the purchase price, timing of closing, synergies and other benefits of the acquisition, and future performance of Boat Holdings and the combined companies are forward-looking statements that involve certain risks and uncertainties that could cause actual results to differ materially from those forward-looking statements. Potential risks and uncertainties include factors such as the proposed transaction may not be completed, or completed within the expected timeframe; costs relating to the proposed transaction may be greater than expected; the possibility that a governmental entity may prohibit, delay or refuse to grant a necessary regulatory approval in connection with the proposed transaction; anticipated tax benefits may not be achieved by Polaris; problems may arise in integrating the businesses of the two companies and the integration may not be successful; the combined companies may be unable to achieve any anticipated synergies or any benefits of the transaction may take longer to realize than expected; the businesses of one or both companies may suffer as a result of uncertainties surrounding the proposed transaction including disruption of relationships with customers, employees, suppliers or dealers; increased competition and its effect on pricing; the combined companies may not perform as expected following the closing; and other risks beyond the control of either party. Investors are also directed to consider other risks and uncertainties discussed in documents filed by Polaris with the Securities and Exchange Commission. Polaris does not undertake any duty to any person to provide updates to its forward-looking statements.