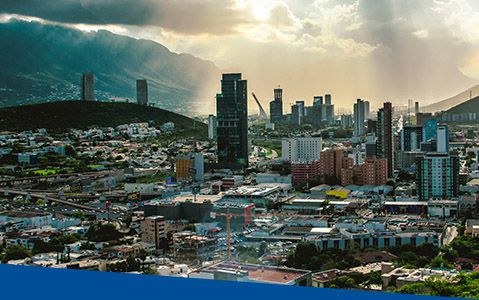 About the Monterrey Office
Located in Mexico's third largest city, just 100 miles south of the US border. This facility is an integral operation supporting our global expansion plans.
More about Monterrey
Monterrey is the capital and largest city of the northeastern state of Nuevo Leon. This office specializes in off-road vehicle manufacturing.
Fun things to do
Soak in Nature - Visit Fundidora Park to see nature, enjoy the many walking paths or catch a local event
Take a Walk - The metro area is home to Barrio Antiguo, one of the most colorful neighborhoods in the city
Hike to the Top - Enjoy the beautiful views from Mirador del Obispado
Enjoy a Boat Ride - Monterrey is home to The Santa Lucia riverboat offering trips to explore the cities waterways
{{ getTotalResultsShownMessage('Showing', 'of') }}
{{ firstItem }} - {{ lastItem }} of {{ totalItems }}