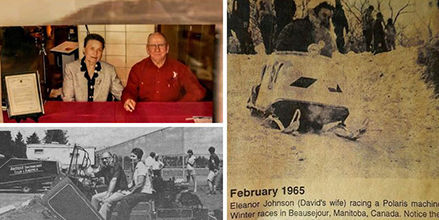 Celebrating Eleanor Johnson
>
Those familiar with Polaris also know the story of David Johnson, and Allan and Edgar Hetteen who founded Polaris more than 65 years ago. However, some may be less familiar with Eleanor Johnson. Celebrating her 90th birthday in April, Eleanor is the wife of the late David Johnson.
Eleanor lived and breathed for the success of Polaris. She played a large role in the early days of Polaris, helping the public embrace snowmobiling and the outdoor adventures that it could bring. In this era, there was no such thing as dedicated winter clothing. Eleanor advocated for Polaris to begin designing and making clothes to help people endure the elements and fully enjoy Polaris machines. As a result, Polaris began making its own brand of clothing in the 1960s.
Beyond winter clothing, Eleanor was passionate about snowmobiling and sharing her love of the sport with others. She accompanied David to dealer and distribution shows to promote Polaris and established relationships with dealers, customers and suppliers. She accompanied vendors on snowmobile rides all over the greater Roseau area, despite how rare it was for women to ride snowmobiles at the time. She rode every product that Polaris made in the 1950s, 1960s and beyond, and raced in circuits across the region.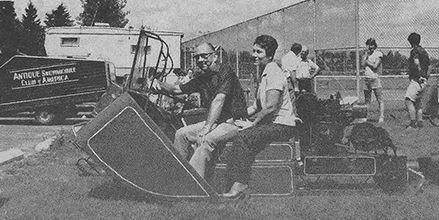 A strong presence within Polaris, Eleanor was widely recognized by employees for her compassion and kind spirit and was a mentor to all. She continued promoting the sport of snowmobiling, riding well into her 80s. In the 1990s, she became one of the first women to form a club called Women on Snow, which organized snowmobile trips over hundreds of miles in length, with the goal of getting more women involved in the sport.
Eleanor currently resides in Roseau, Minnesota. Her legacy lives on in the community of Roseau and within Polaris employees everywhere.