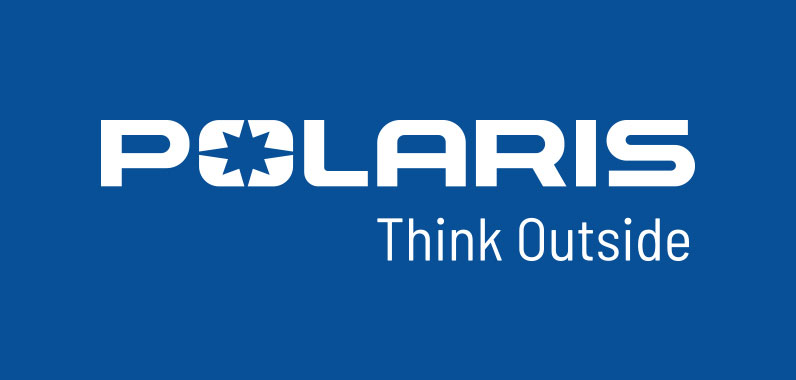 Polaris Introduces Two New Off-Road Models
Scrambler XP 1000 EPS and RANGER XP 900 Deluxe added to the line-up
Minneapolis, MN (December 3, 2014) – Polaris® Industries Inc. (NYSE: PII), the leading manufacturer of off-road vehicles, today announced the company is adding two more vehicles to its ever-expanding off-road offering. The Scrambler® XP 1000 EPS and the RANGER® XP 900 Deluxe continue the company's aggressive approach to reinvent its product lines and provide innovative products to meet the demands off-road enthusiasts.
"In just the past four months, Polaris has introduced nine new vehicles to its off-road line-up," said David Longren, vice president of Polaris' Off-Road Division. "The Scrambler XP 1000 EPS and RANGER XP 900 Deluxe Editions provide off-road enthusiasts with more options for high-powered recreational vehicles."
In 2013, Polaris introduced the Scrambler XP 850 H.O. which offered sport 4x4 performance complemented with a streamlined design and racks to carry necessities making it a great trail companion. The vehicle featured a proven, 77 horsepower, 850 twin, high output EFI engine with Polaris' exclusive On-Demand, True All-Wheel Drive (AWD) with engine braking and a sport-tuned suspension for trail enthusiasts. The vehicle's revolutionary rider ergonomics thanks to the narrow seat, Rolled Independent Rear Suspension (IRS) and high ground clearance made for an exhilarating and comfortable 4x4 trail experience. For the trail riding enthusiast who wants all the features found on the Scrambler XP 850 H.O., but desires even more high performance, Polaris is introducing the new Scrambler XP 1000 EPS, the ultimate sport performance machine.
The Scrambler XP 1000 EPS has the highest horsepower, fastest acceleration, highest ground clearance and longest suspension travel of any big bore ATV. The vehicle's Polaris-built, single overhead cam 1000 twin engine is based upon the proven 850 twin. The fuel-injected big bore features a 270-degree offset crankshaft and dual balance shafts for in-your-face power that remains incredibly smooth and vibration free. From the instant the Scrambler XP 1000 EPS fires to life, the deep growling exhaust speaks extreme performance. An all-new dual exhaust system allows the engine to breath deep and produces maximum power and performance. For ultimate control on the trail, the unit features Electronic Power Steering (EPS) and Fox® Podium X 2.0 compression adjustable shocks, to tackle any trail obstacle in its way. The vehicle also features matte black cast aluminum wheels with 14 in/35.6 cm Carlisle tires, hand guards, a highly-visible digital gauge cluster, custom seat, dual LED headlights and White Lightning paint.
Also launched in 2013, the RANGER XP 900 defined an all-new class of Hardest Working, Smoothest Riding. Innovations such as the ProStar™ 900 engine, all-new chassis, restyled cockpit, more suspension, accessory integration, easier serviceability and a quieter ride catapulted it to one of Polaris' best-selling RANGER vehicles. For off-road enthusiasts who want to work hard and play hard, Polaris is introducing the RANGER XP 900 Deluxe. The vehicle has many of the same hardest working, smoothest riding features found on the RANGER XP 900 EPS with the addition of some new key features providing the ultimate combination of sport and utility.
The RANGER XP 900 Deluxe in Nuclear Sunset Orange takes the power of the RANGER XP 900 EPS and couples it with a new cockpit to appeal to the recreational rider. The more-utilitarian bench seat was replaced with bolstered cut-and-sew bucket seats featuring an adjustable driver's seat and center console with integrated storage for improved comfort and ergonomics. Color-matched half doors provide trail riders with more protection from branches and mud, while the factory-installed audio system in the dash provides endless tunes on the trail. When the operator is done having fun, the RANGER XP 900 Deluxe is still a formidable work partner due to RANGER's hardest working features such as On-Demand True All-Wheel Drive, one-ton/907.2 kg towing, 1000 lb/453.6 kg box capacity and 1500 lb/680.4 kg total payload. For added convenience, the RANGER XP 900 Deluxe's cab frame also readily accepts Polaris' Pro-Fit™ Cab systems and the vehicle's bed is Lock & Ride® capable making it quick and easy to turn the unit into a recreational vehicle or work partner.
The RANGER XP 900 Deluxe and Scrambler XP 1000 EPS will be available in dealerships in January.
About Polaris Industries
Polaris is a recognized leader in the powersports industry with annual 2012 sales of $3.2 billion. Polaris designs, engineers, manufactures and markets innovative, high quality off-road vehicles, including all-terrain vehicles (ATVs) and the Polaris RANGER® and RZR® side-by-side vehicles, snowmobiles, motorcycles and on-road electric/hybrid powered vehicles.
Polaris is among the global sales leaders for both snowmobiles and off-road vehicles and has established a presence in the heavyweight cruiser and touring motorcycle market with the Victory and Indian motorcycle brands. Additionally, Polaris continues to invest in the global on-road small electric/hybrid powered vehicle industry with Global Electric Motorcars (GEM), Goupil Industrie SA, and internally developed vehicles. Polaris enhances the riding experience with a complete line of Polaris and KLIM branded apparel and Polaris accessories and parts.
Polaris Industries Inc. trades on the New York Stock Exchange under the symbol "PII", and the Company is included in the S&P Mid-Cap 400 stock price index.
Information about the complete line of Polaris products, apparel and vehicle accessories are available from authorized Polaris dealers or anytime at www.polaris.com.