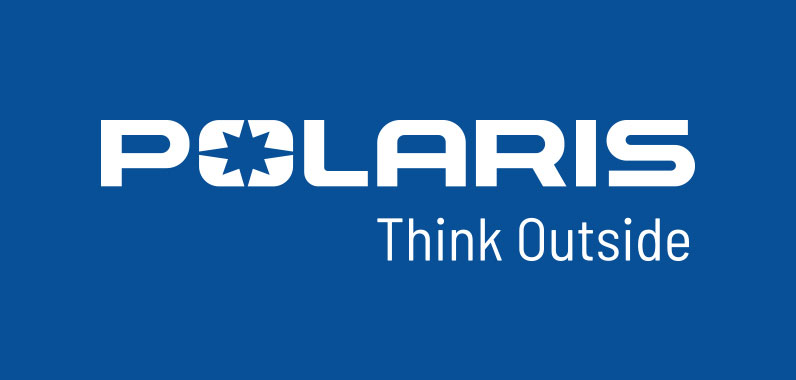 New Polaris RANGER Powers Hydraulic, Pneumatic, Electric and Welding Equipment
>
Minneapolis, MN (June 30, 2014) – Polaris Industries Inc. (NYSE: PII), has engineered a Polaris® RANGER CREW® Diesel side-by-side utility vehicle with an integrated multi-power system, a first for vehicles in this category. A flip of a switch allows operators to power hydraulic, pneumatic, electric and welding equipment directly from the vehicle's diesel engine through the integrated HIPPO™ Multipower™ System from the Mobile Hydraulic Equipment Company.
The Polaris RANGER with HIPPO MPS represents a continued expansion into non-traditional markets for Polaris to serve its increasing base of work customers. Operators in the rail, municipal, construction, oil and gas, rental, utilities and mining industries, as well as the military, already consider the proven HIPPO MPS indispensable and this all-in-one solution increases their flexibility and mobility even more. This is the first time a Polaris vehicle's engine has been engineered to power a robust multi-power system like the HIPPO.
"The versatility provided by integrating the HIPPO MPS with the Polaris RANGER is extremely valuable for transporting personnel, heavy-duty tools and a four-in-one power source to hard-to-reach job sites," said Dave Longren, vice president of Polaris' Off-Road Vehicles division. "When getting on-site means going off-road, our customers trust us to get them there. They also trust in the capability of HIPPO power equipment and combining the two meets a vital need for our customers"
A properly maintained vehicle will simply need to be fueled up and it is ready to go since all the equipment is powered from the RANGER's 24 horsepower diesel engine. This feature greatly reduces the maintenance time associated with four separate systems. The integrated HIPPO 1041CP Multipower System has one hydraulic tool circuit, two quick disconnect pneumatic fittings, two 120 volt electric outlets at 20 amps and one welding console with quick disconnects.
The RANGER is the perfect vehicle to partner with the HIPPO MPS. Features such as seating for three, On-Demand True All-wheel drive to tackle tough terrain, 500-pound cargo box capacity and one ton of towing capacity, ensure a highly-capable vehicle able to tackle the toughest of tasks.
"The Polaris RANGER with HIPPO MPS allows you to go anywhere and do anything – providing robust power to remote locations; quickly, easily and reliably," said Chris Klope, chief operating officer, Mobile Hydraulics Equipment Company. "No one does off-road utility vehicles better than Polaris and pairing our HIPPO Multipower unit with this vehicle delivers a unique tool, simplifying work for the user. All-terrain mobility with hydraulic, electric, welding and pneumatic power at the touch of a button – it just doesn't get any easier than that."
The RANGER with HIPPO MPS is currently available for sale through authorized dealers, Polaris Fleet Sales and defense channels. For more information or to get a quote visit POLARIS.COM/HIPPO.
About Polaris
Polaris is a recognized leader in the powersports industry with annual 2013 sales of $3.8 billion. Polaris designs, engineers, manufactures and markets innovative, high-quality off-road vehicles, including all-terrain vehicles (ATVs) and the Polaris RANGER® and RZR® side-by-side vehicles, snowmobiles, motorcycles and on-road electric/hybrid powered vehicles.
Polaris is among the global sales leaders for both snowmobiles and off-road vehicles and has established a presence in the heavyweight cruiser and touring motorcycle market with the Victory and Indian Motorcycle brands. Additionally, Polaris continues to invest in the global on-road small electric/hybrid powered vehicle industry with Global Electric Motorcars (GEM), Goupil Industrie SA, Aixam Mega S.A.S., and internally developed vehicles. Polaris enhances the riding experience with a complete line of Polaris Engineered parts, accessories, and apparel, Klim branded apparel and ORV accessories under the Kolpin and Cycle Country brands.
Polaris Industries Inc. trades on the New York Stock Exchange under the symbol "PII", and the Company is included in the S&P Mid-Cap 400 stock price index.
Information about the complete line of Polaris products, apparel and vehicle accessories are available from authorized Polaris dealers or anytime at www.polaris.com.