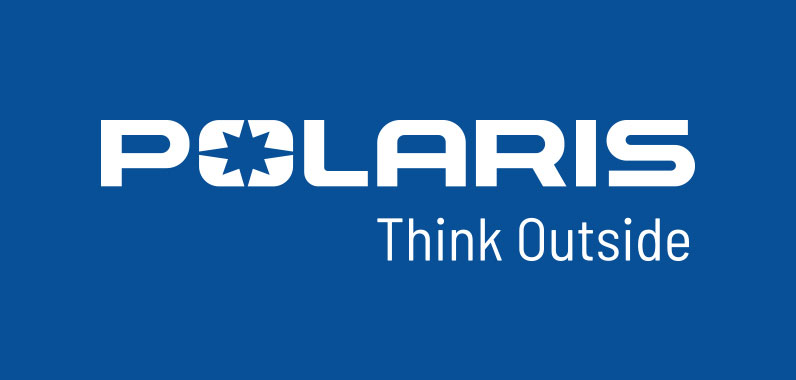 Indian Motorcycle Changes Everything Again; Introducing the 2015 Indian Scout
One of history's most famous, innovative and versatile bikes is reimagined with timeless craftsmanship plus performance, handling and pricing that will appeal to riders of many experience levels
Minneapolis, MN (August 4, 2014) – Indian Motorcycle®, America's first motorcycle company, today announces the launch of the 2015 Indian Scout™, a contemporary yet classic interpretation of one of motorcycling's most famous and coveted bikes. With a starting MSRP of $10,999 and a DNA that will appeal to riders of multiple skill sets and abilities, the new Scout was unveiled Saturday night to a gathering of press, VIPs and celebrities at the 2014 Sturgis Motorcycle Rally. Rally attendees are encouraged to be among the first to test ride the 2015 Indian Scout at the Indian Motorcycle Demo Experience on I-90 @ Exit 30 in Sturgis, South Dakota, which runs through Saturday, August 9.
2015 Indian Scout
Weighing in at a wet weight of 558 pounds – lightest in its class - the 2015 Indian Scout was derived from a clean sheet design, creating a potent and precise middle-weight cruiser that carries forward the spirit of innovation that made it one of the most storied bikes of all time. Boasting advanced technologies, design and engineering innovations, it offers a breakthrough chassis design featuring a lightweight and rigid cast aluminum frame coupled with a low 25.3-inch seat height for exceptional comfort, balance and maneuverability. Powered by a liquid-cooled, 69 cubic inch, 100 HP V-twin engine, the all-new 2015 Indian Scout is powerful yet approachable. Its low seat height, maneuverability and lightweight design makes the Scout appealing to riders of all sizes and experience levels while the high horsepower and superior handling make it a bike that will thrill even the most experienced riders.
This is the first truly new Indian Scout in more than 70 years and marks the return of the legendary bikes that conquered the infamous "Wall of Death" and carried the legendary "Indian Wrecking Crew" motorcycle race team to multiple victories. Technology and designs derived from Scout models played a significant role for Allied Forces in World War II and a 1920 Indian Scout earned the title of the "world's fastest Indian" as proven by Burt Munro in 1967.
"Over the course of 30 years of countless innovations, racing wins, world records and industry firsts, the Scout has earned its reputation as a versatile, multifaceted bike that appeals to just about every rider and every riding style, with superior handling, balance, performance, and craftsmanship," said Steve Menneto, VP of Motorcycles for Polaris Industries. "Our designers and engineers have taken that heritage and those characteristics and fused it into the 2015 Indian Scout, and we think just about everyone who rides this incredible bike is going to feel like it was built just for them."
Superior Design Details for Unmatched Beauty and Control
The new Scout was designed from the ground up for a superb balance of comfort and control, delivering a superior riding performance for both newer and experienced riders. It offers:
The look of a classic "rigid triangle" design that is synonymous with original Scouts, coupled with a set of premium coil over monotube rear shocks that deliver exceptional ride, handling and comfort
A 25.3 inch seat height, 61.5 inch wheelbase and 5.3 inch ground clearance, delivering a confidence-inspiring 31 degrees of lean angle and low center of gravity, along with exceptional high and low speed maneuverability
A premium, genuine tan leather solo bucket seat, making the 2015 Indian Scout pure Indian and the only brand to offer this seating as standard
A Reimagined Engine for Power and Precision
The 2015 Indian Scout is powered by an all-new, 69 cubic inch V-twin engine that combines all the design, performance and reliability elements that made the original Scouts unbeatable and mates it with state-of-the-art components and modern technologies. Smooth, flawless power throughout the power band featuring:
Liquid-cooled design for 100 HP of pure power, along with enhanced durability and reliability
Out of respect for the legendary Scouts of the 1920s, 30s and 40s, the 2015 Scout carries forward classic engine design cues with purposeful styling that honors both form and function
Closed loop fuel injection and drive-by-wire throttle actuation mated to a 6-speed overdrive transmission for peak torque of 72 ft./lbs. of torque at 5900 RPM
Pricing & Availability
The 2015 Indian Scout is available for immediate ordering at a starting MSRP of $10,999 with expected delivery in dealerships across North American in late 2014. Pre-orders may be placed on www.IndianMotorcycle.com; visit "Scout's First Run" to learn more. It is available in Thunder Black, Indian Motorcycle Red, Silver Smoke (matte finish) and Thunder Black Smoke (matte finish).
Sturgis Rally attendees are encouraged to experience the 2015 Indian Scout at the Indian Motorcycle exhibit at 3rd & Lazelle St., or by taking a demo ride at the Indian Motorcycle Demo Experience, I-90 @ Exit 30. Visit the Indian Motorcycle Sturgis event page for details.
About Indian Motorcycle®
Indian Motorcycle, a wholly-owned subsidiary of Polaris Industries Inc. (NYSE: PII), is America's first motorcycle company. Founded in 1901, Indian Motorcycle has won the hearts of motorcyclists around the world and earned distinction as one of America's most legendary and iconic brands through unrivaled racing dominance, engineering prowess and countless innovations and industry firsts. Today that heritage and passion is reignited under new brand stewardship. To learn more, please visit www.indianmotorcycle.com.