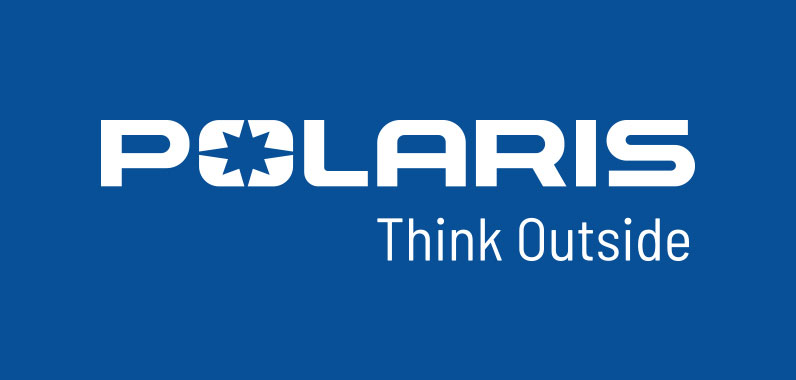 Polaris Rings in 60th Anniversary with Massive 2015 Off-Road Line-Up
>
Polaris has become the leader in the off-road industry by continually improving its off-road product offering and Model Year 2015 is another big year of new products and further refinement of the current product lines. RZR® launches its biggest line-up ever, bringing all-new products and significant innovations to every single segment, for every type of riding; Seventy-five percent of RANGER®'s line up receives performance upgrades and restyling based on the industry's flagship vehicle, the RANGER XP 900; Sportsman® ATVs add six new members, and redefines its premium and value offerings; and the Sportsman ACE™ line will expand with the addition of the Sportsman ACE 570.
"Polaris sets the bar for industry innovation in off-road vehicles and introduce new products that are relevant to our customers' needs," said David Longren, Polaris Off-Road Division's Vice President. "From first-time users to recreationalists, to those who rely on their vehicles for work, Polaris offers the most-complete, off-road vehicle lines on the market."
Polaris RZR has defined the recreational side-by-side by offering the broadest line of vehicles including trail, high performance and four seat offerings for the ultimate combination of power, suspension and agility. RZR ownership has become more than just owning a sport side-by-side, it is a social community that shares the RZR lifestyle and a passion to experience the ultimate in off-roading. To enhance this passion, Model Year 2015 is RZR's biggest year ever with the introduction of two new RZR vehicles for the trail community, power enhancements to the RZR XP 1000 and RZR XP 4 1000 to keep them at the top of their game, and the creation of two new, purpose-built limited edition models for the ultimate experience in the mud and desert.
For the trail community, RZR goes back to its roots and redefines the first two RZR products with the introduction of the new 50 in/127 cm RZR 900 and 60 in/152.4 cm RZR S 900. The vehicles feature unequalled power from their 75 horsepower ProStar® 900 engine offering improved power-to-weight ratio and faster acceleration, highly-capable Dual A-Arm Rear suspensions, unmatched agility, revolutionary ergonomics and styling borrowed from the popular RZR XP 1000, and unmatched accessory integration. For the trail enthusiast who isn't confined to 50 in/66 cm trails and wants premium features for increased performance, Polaris also will offer the 55 in/139.7 cm RZR 900 XC Edition with premium upgrades such Turf Mode, Electronic Power Steering (EPS) Polaris' Engine Braking System (EBS), high performance All-Wheel Drive (AWD), 27 in/68.58 GBC Dirt Commanders on 14 in/35.56 cm Vader Rims, FOX Podium X 2.0 Shocks and Polaris' new Interactive Digital Display.
On the technology side, Polaris is launching a new Interactive Digital Display that is the most advanced instrumentation in Off-Road Vehicles (ORV) and will be available on the RZR 900 XC Edition, RZR XP 1000 Desert Edition and the RANGER XP 900 EPS Vogue Silver Deluxe. The full-color, 4.3 in/10.92 cm, LCD display provides riders with vehicle performance, operating conditions, riding conditions and Bluetooth™ capabilities. The vehicle diagnostics displays fault codes and descriptions with some corrective actions to keep the vehicle running in top condition. For an enhanced riding experience, the GPS connectivity offers exact location information including elevation, latitude and longitude, compass, and the ability to record the driver's route and save waypoints so the trails can be found anytime. The trail and mapping information also can be updated through RiderX.com to ensure the most up-to-date information. To stay connected, the display offers Smartphone connectivity through Bluetooth to view incoming texts, missed calls, phone battery life and cell signal strength. The new Interactive Digital Display also will be available as an accessory for other models.
Introduced for Model Year 2014, the RZR XP 1000 and RZR XP 4 1000 brought significant innovations to each of the hallmark Power, Suspension and Agility aspects of RZR, while adding a new level of interior comfort and accessory customization. The vehicles were built for the pinnacle of performance with an all-new Polaris ProStar 1000 engine that provided an industry-leading 107 horsepower with a true 999cc of displacement, making it the most powerful and largest engine in its class. For 2015, Polaris ups the ante again by giving the vehicles a higher output 110 horsepower, and new direct flow intake covers, new belt and a new clutch cover with more ducting providing two times more airflow directly to the clutches.
Also new for 2015, Polaris is taking the flagship RZR XP 1000 and creating two, new, purpose-built vehicles, the RZR XP 1000 High Lifter Edition and RZR XP 1000 Desert Edition to provide the ultimate RZR experience in the mud and desert.
Built for the true mud rider, the RZR XP 1000 High Lifter Edition features high engine air and clutch intakes, redesigned front axles, stiffer suspension springs, high-clearance A-Arms, half doors, Polaris PRO HD 4,500 lb/2041.17 kg winch with synthetic rope and integrated switches, mud-specific Walker Evans shocks, 29.5 in/74.93 cm High Lifter Outlaw II tires, brushguard, High Lifter graphics kit, and sealed switches, fuse box and battery.
For the desert community, the RZR XP 1000 Desert Edition sports high-clearance A-arms, 18 in/45.7 cm rear and 16 in/40.6 cm front suspension travel, a 13.5 in/34.3 ground clearance, beadlocks with Mongrel tires, six-point seatbelts, body protection, spare tire, roof, lighting and Interactive Digital Display.
Polaris RANGER is the hardest working, smoothest riding line of utility vehicles available with two-passenger, full-size and multi-passenger vehicles for hunt, farm and trail. For Model Year 2015, 75 percent of RANGER's line up receives performance upgrades and restyling based on the line's flagship vehicle, the RANGER XP 900.
Introduced for Model Year 2013, the RANGER XP 900 defined an all-new class of Hardest Working, Smoothest Riding and became one of the most popular side-by-sides for both work and recreational use. For 2014, all the benefits of the RANGER XP 900 were added to the multi-passenger RANGER CREW 900. New for 2015, the two-passenger RANGER line makes a huge leap in styling, ergonomics, versatility and accessory integration equal to the RANGER XP 900 line. The line-up includes the RANGER 570, RANGER EV and the new entry-level, 31 horsepower RANGER ETX with Electronic Fuel Injection (EFI) and value pricing of $8,699 US. Along with the styling, new ergonomics and Lock & Ride® PRO-FIT™ cab accessory integration, the RANGER 570 gets an upgraded 44 horsepower, a 10 percent increase, and 20 percent more towing capacity, now at 1,500 lbs/680.39 kg, increased fuel range, more storage, an improved bench seat for more comfort, and a full 10 in/25.4 cm of tilt steering adjustment standard. The four-passenger RANGER CREW 570 also will receive the updates for consistency across the RANGER line.
For 2015, the RANGER XP platform will offer three power options: an upgraded 68 horsepower RANGER XP 900, new RANGER 570 Full-Size and the RANGER Diesel, now with a 3-cylinder, Tier 4 compliant KOHLER® Diesel Engine. The new 44 horsepower RANGER 570 Full-Size features the proven ProStar 570 engine with EFI and is a highly-capable, full-size RANGER for recreational and work use at an excellent price point, $11,299 which is less than other comparable, three-seat, side-by-side models.
The full-size, multi-passenger line also will have three power options in the full-size RANGER CREW platform. In addition to the 60 horsepower RANGER CREW 900 with seating for five, Polaris will offer the 40 horsepower RANGER CREW 570 Full-Size with seating for six, and the six-seat RANGER CREW Diesel, also featuring the new KOHLER Diesel Engine. Also new for 2015, all full-size vehicles will receive new intake openings, on the pillars behind the driver and passenger, allowing for improved airflow for the engine and clutch air intake systems. For a new look, the vehicles also feature edgier headrests, and new graphics packages and colors.
In addition to the Model Year 2015 line up, Polaris is introducing three new Deluxe Package RANGER XP 900 EPS models: the RANGER XP 900 EPS Vogue Silver Deluxe Edition for the trail, RANGER XP 900 EPS Hunter Deluxe Edition for hunting, and RANGER XP 900 EPS NorthStar Deluxe Edition for cold weather and work.
The RANGER XP 900 EPS Vogue Silver Deluxe will feature Vogue Silver paint, half doors, Silver and Black Cut-and Sew seats, premium steering wheel, center console, Electronic Power Steering (EPS) and a new Interactive Digital Display developed by Polaris, similar to the system on the RZR XP 1000 Desert and RZR 900 XC Editions.
For the extreme hunter, the RANGER XP 900 EPS Hunter Deluxe Edition in Polaris Pursuit® Camo has matching PRO-FIT camouflage cab with a glass, tip-out windshield, doors and a rear glass panel. The vehicle also features front and rear brush guards, and nerf bars, standard EPS and Engine Braking System (EBS), Polaris PRO HD 4,500-lb/2041 kg winch, heated seats and for the ultimate in storage, a Lock & Ride Box and Gun Scabbards.
To tackle the extreme cold, the RANGER XP 900 EPS NorthStar Edition offers a premium cold-weather package offering enhanced comfort and convenience. With its full PRO-FIT cab with fixed-glass windshield and rear glass panel, heater with defrost, and heated seats, the operator can work in even the most-extreme cold; while its windshield wipers, dome light and rear view mirror provide convenience not found on an ordinary side-by-side. The RANGER XP 900 EPS NorthStar Edition is available in Sunset Red paint.
Polaris Sportsman All-Terrain Vehicles (ATV) are known as the hardest working, smoothest riding ATVs on the market. For Model Year 2015, the Sportsman line adds six new members, and redefines its premium and value offerings.
New to the Premium Line for 2015, and leading the Big Bore category in power and performance, are the Sportsman XP 1000 and Sportsman Touring XP 1000. Based on the revolutionary XP chassis, the Sportsman XP 1000 and Sportsman Touring XP 1000 offer the smoothest, most-refined ride in the industry coupled with the highest performance in their classes. The vehicles' 88 horsepower ProStar single overhead cam 1000 twin engine is based upon the proven 850 twin. A new high-performance close-ratio, On-Demand, true AWD system provides improved traction while the EPS makes it easier to muscle over anything that stands in the way. For more controlled descents, the units also feature Polaris' Engine Braking System (EBS) with Active Descent Control (ADC) to control downhill braking for optimal control and smooth, even deceleration to all four wheels. For a smoother ride on the Sportsman Touring XP 1000, the unit features an improved driver and passenger seat with more contour and bolstering for increased passenger comfort and security. To work harder, the units feature the highest pulling and towing power at 1,500 lbs./680.4 kg and biggest rack capacity at 120 lbs./54.4 kg front and 240 lbs./108.9 kg. rear with a total of 100 built-in, tie-down points to ensure plenty of room to carry extra cargo. The units also feature a Polaris HD 2500 lb/1133 kg winch and plow accessory integration to get the job done quicker and easier, and a new headlight pod with improved visibility to instrumentation for easier operation.
For Model Year 2015, Polaris expands the 500 class by adding two premium models, the Sportsman 570 SP and Sportsman Touring 570 SP. Based on the same legendary Sportsman platform as the Sportsman 570 and Sportsman Touring 570, the Sportsman 570 SP and Sportsman Touring 570 SP feature several upgraded refinements found on premium model ATVs. The vehicles' Double A-Arm Front Suspension has optimized geometry for the vehicles' standard Electronic Power Steering (EPS) and feature 8.25 in/20.96 cm of travel to reduce rider fatigue even in the harshest trail conditions. To maneuver the toughest of terrain, the high-performance, close-ratio, On-Demand, True All-Wheel Drive (AWD) System provides improved traction by engaging faster than ever when power to all four wheels is needed. The EBS with ADC assist in braking on steep inclines when no throttle is being applied for a more controlled ride. To work harder, the vehicles have a 660W high output electrical system to run more accessories, a new headlight pod with improved visibility to instrumentation, plus they also boast an unmatched level of winch and plow integration that makes adding the most-popular ATV accessories even easier. To look good while cruising down the trail or working on the farm, the Sportsman 570 SP and Touring 570 SP feature durable, automotive-style paint, cast aluminum 14 in/35.6 cm rims with 26 in/66.04 cm Maxxis tires.
Joining the Value 2-Up 500 class is the new Sportsman X2 570 which features the same chassis as the Sportsman Touring 570 EPS only with a versatile, flip up second seat that doubles as a 400 lb/180 kg dump box. To maneuver tough terrain, the high performance, close-ratio, On Demand AWD provides improved traction. To conquer steep slopes easily, the unit features EBS with ADC to control downhill braking and provide even deceleration to all four wheels during descents. The unit also features EPS to reduce rider fatigue to work harder, longer.
Also new to the Value Line for 2015 is the Sportsman ETX, the first Sportsman with EFI retailing under $6,000 U.S. The Sportsman ETX also sports the Sportsman 570 chassis but with a smaller and lower profile for improved ease of mount and dismount, and improved ergonomics for additional comfort when riding. At the heart of the Sportsman ETX is a 30 horsepower, Electronic Fuel Injected (EFI) ProStar engine featuring an internal counter-balance shaft for smooth, vibration-free power. The dual overhead camshafts and a 4-valve cylinder head work with the advanced engine management system to precisely deliver the fuel charge for impressive power and instant, predictable throttle response; while the lightweight efficient transmission captures every ounce of power to deliver it to the ground. The addition of EFI on this entry-level model ensures easy starting, improved run quality and elevation compensation to ensure reliability normally found on more expensive models. The unit also features winch and plow integration making it easier to add these accessories when needed.
Launched in January 2014, the Sportsman ACE defined an entirely new type of off-road vehicle. The vehicle's architecture features a revolutionary, sit-in chassis that is nimble and comfortable to operate. The design of the new Sportsman ACE provides a confidence-inspired ride, all while being trail-capable, offering an all-new off-road experience.
For 2015, Polaris will expand the Sportsman ACE due to the popularity of the model, and offer it in White Lightning and Sage Green. Additionally, a new model is being introduced, the Sportsman ACE 570. The Sportsman ACE 570 has all the features of the original Sportsman ACE with the addition of more power provided by a 45 horsepower, liquid-cooled, single-cylinder Pro-Star 570 engine delivering smooth, efficient power. The Sportsman ACE 570 offers grin-producing acceleration on the trail and works hard with its capable On-Demand AWD, High/Low transmission, 360 lb/164 kg payload capacity and 1500 lb/682 kg towing capacity.
Polaris' Youth line up will include two 2015 ATV youth models, the Phoenix 200 and Outlaw 50, and two 2014 Youth ATV models, the Outlaw 90 and Sportsman 90, based upon the Specialty Vehicle Institute of America's (SVIA) Youth ATV categories. Polaris also will offer the RZR 170 as a 2014 model which is compliant to the SVIA standard.
Polaris Engineered Accessories will have a wide variety of accessories available for ATV, RANGER and RZR vehicles. More information about Polaris' whole line of Off-Road Vehicle offerings and accessories can be found online at www.polaris.com.
About Polaris
Polaris is a recognized leader in the powersports industry with annual 2013 sales of $3.8 billion. Polaris designs, engineers, manufactures and markets innovative, high-quality off-road vehicles, including all-terrain vehicles (ATVs) and the Polaris RANGER® and RZR® side-by-side vehicles, snowmobiles, motorcycles and on-road electric/hybrid powered vehicles.
Polaris is among the global sales leaders for both snowmobiles and off-road vehicles and has established a presence in the heavyweight cruiser and touring motorcycle market with the Victory and Indian Motorcycle brands. Additionally, Polaris continues to invest in the global on-road small electric/hybrid powered vehicle industry with Global Electric Motorcars (GEM), Goupil Industrie SA, Aixam Mega S.A.S., and internally developed vehicles. Polaris enhances the riding experience with a complete line of Polaris Engineered parts, accessories, and apparel, Klim branded apparel and ORV accessories under the Kolpin and Cycle Country brands.
Polaris Industries Inc. trades on the New York Stock Exchange under the symbol "PII", and the Company is included in the S&P Mid-Cap 400 stock price index.
Information about the complete line of Polaris products, apparel and vehicle accessories are available from authorized Polaris dealers or anytime at www.polaris.com.