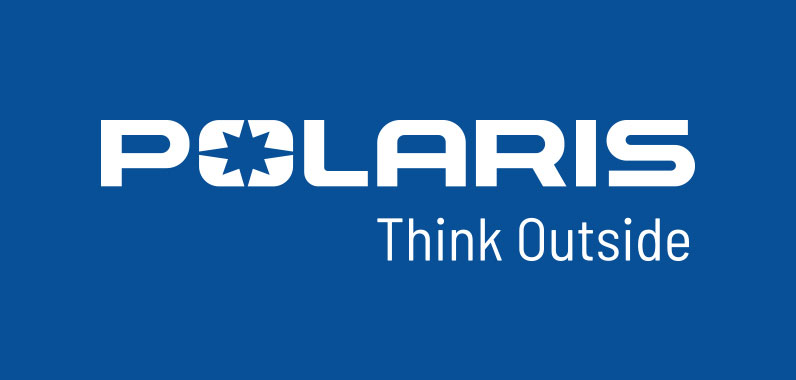 New 2015 RANGER XP 900 Receives 13 Percent Power Boost
>
Polaris Industries Inc. (NYSE: PII), the leading manufacturer of off-road vehicles, today announced a 13 percent increase in power to its flagship RANGER® vehicle, the RANGER XP 900. The power upgrade along with RANGER XP 900's other class-leading features such as payload, towing, ground clearance, suspension travel and torque ensures the vehicle stays the hardest working, smoothest riding side-by-side in the marketplace.
"The RANGER XP 900 is one of the most sought after vehicles in the line due to its wide range of capabilities that benefit recreational riders, hunters and farmers," said Craig Scanlon, general manager for Polaris Side-by-Side Vehicles. "Adding more power to the 2015 RANGER XP 900 increases the vehicle's versatility so it can not only play harder but work harder."
Introduced for Model Year 2013, the original RANGER XP 900 defined an all-new class of Hardest Working, Smoothest Riding with innovations such as a new ProStar® 900 engine, all-new chassis, newly restyled cockpit, more suspension, new flip-up seat storage, industry-exclusive Pro-Fit™ cab system, larger gas tank, easier serviceability and a quieter ride due to engine repositioning. The RANGER XP 900 became one of the most popular side-by-sides for both recreational and work applications.
Hard-working vehicles need power and the original RANGER XP 900 delivered a new class of power with its purpose-built ProStar 900 engine producing 60 horsepower. The engine was built, tuned and designed alongside the vehicle resulting in an optimal balance of smooth, reliable power. The combination of high power density, excellent fuel efficiency and ease of maintenance made the RANGER XP 900 a top choice for a wide variety of tasks.
To ensure the RANGER XP 900 works even harder, Polaris took learnings from developing the high-powered ProStar engines found on the various RZR models and translated it to the power needed for a vehicle that can easily handle even the most challenging applications. For 2015, the RANGER XP 900 will feature a recalibrated, high output ProStar 900 engine that churns out 68 horsepower, a 13 percent increase, and keeps the vehicle as the class-leader in torque. New, intake openings, on the pillars behind the driver and passenger, allow for improved airflow for the engine and clutch air intake systems. For a new look, the vehicles also feature edgier headrests, and new graphics packages and colors.
Polaris also is announcing improvements to the RANGER CREW 900 as part of its early launch for Model Year 2015. The RANGER CREW 900 continues to be the leader in multi-passenger side-by-sides with its class-leading 60 horsepower ProStar 900 engine, highest towing and payload, monstrous storage, comfortable ergonomics and state-of-the-art accessory integration with the industry-exclusive Pro-Fit™ cab system. New features for 2015 include the improved air intake openings, edgier headrests and new graphics packages and colors.
The RANGER XP 900 and RANGER CREW 900 will be available in Sage Green and Solar Red, with a RANGER XP 900 also available in Polaris Pursuit® Camo. The RANGER XP 900 EPS will be available in Sage Green, Solar Red, Sunset Red, Super Steel Gray, White Lightning, Black Pearl and Hunter Edition. The RANGER CREW 900 EPS will be available in Sunset Red, Super Steel Gray, White Lightning and Polaris Pursuit Camo. All vehicles will be in dealerships in June.
About Polaris
Polaris is a recognized leader in the powersports industry with annual 2013 sales of $3.8 billion. Polaris designs, engineers, manufactures and markets innovative, high-quality off-road vehicles, including all-terrain vehicles (ATVs) and the Polaris RANGER® and RZR® side-by-side vehicles, snowmobiles, motorcycles and on-road electric/hybrid powered vehicles.
Polaris is among the global sales leaders for both snowmobiles and off-road vehicles and has established a presence in the heavyweight cruiser and touring motorcycle market with the Victory and Indian Motorcycle brands. Additionally, Polaris continues to invest in the global on-road small electric/hybrid powered vehicle industry with Global Electric Motorcars (GEM), Goupil Industrie SA, Aixam Mega S.A.S., and internally developed vehicles. Polaris enhances the riding experience with a complete line of Polaris Engineered parts, accessories, and apparel, Klim branded apparel and ORV accessories under the Kolpin and Cycle Country brands.
Polaris Industries Inc. trades on the New York Stock Exchange under the symbol "PII", and the Company is included in the S&P Mid-Cap 400 stock price index.
Information about the complete line of Polaris products, apparel and vehicle accessories are available from authorized Polaris dealers or anytime at www.polaris.com.