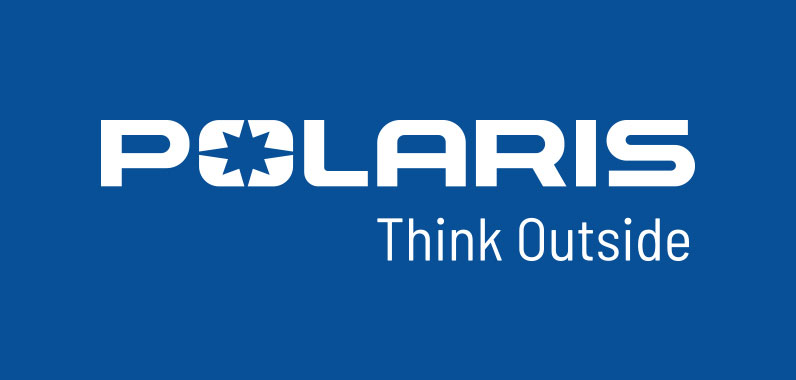 2014 Polaris Snowmobile Apparel and Accessories Deliver the Ultimate in Comfort, Protection, Convenience & Style
>
Polaris has developed its 2014 snowmobile apparel and accessories collections based on input from passionate recreational riders and high-performance professionals such as backcountry master Chris Burandt and world champion hillclimber Keith Curtis. A strong year of product development involving these two extreme riders has resulted in further expansion of the Chris Burandt signature accessories collection, and in the introduction of the new Keith Curtis signature apparel collection for 2014.
Along with the new Burandt accessories, other new items available for Polaris snowmobiles are a Lock & Ride® Convertible Passenger Seat for the expanded lineup of 2014 Adventure models, durable new sled covers, convenient new cargo bags, new sled protection and more.
The new Keith Curtis KC711 Collection is among the highlights of the 2014 Polaris snowmobile apparel. In addition, riders will find more choices in riding gear than ever, with jackets, bibs and gloves to suit every type of rider in every winter climate.
Polaris also has a large new collection of sportswear, layering apparel (tops and bottoms), stylish ballcaps and beanies, and warm, comfortable outdoor gear for young riders.
POLARIS APPAREL
Keith Curtis KC711 Collection
The new Polaris KC711 Collection (a name created using Keith's initials and race number) was developed with direction from Keith, who tested and evaluated gear during his backcountry riding and while leading group tours. Among the items in the new KC711 Collection are:
The FXR® for Polaris ZONE MOUNTAIN JACKET. This unlined shell and the FXR® for Polaris ZONE MOUNTAIN PANT deliver unmatched waterproof/breathable performance, and they both feature distinctive Keith Curtis style.
The FXR® for Polaris KEITH CURTIS JERSEY lets riders look and feel like the world champion hillclimber.
The FLY® F2 CARBON SNOW HELMET is extremely lightweight, comfortable and protective, and features Keith Curtis-styled graphics.
509™ SINISTER SNOWMOBILE GOGGLES provide outstanding protection, comfort and visibility in all conditions.
There are also casualwear items in the KC711 Collection that reflect Keith's winning style.
FXR® for Polaris YUKON JACKET & BIB
The FXR® for Polaris YUKON JACKET and BIB deliver outstanding versatility, warmth and comfort in all conditions. The jacket – available in Men's and Women's styles – has a removable, wearable liner so a rider remains comfortable as the day's conditions change. The liner, which can be worn alone, provides outstanding warmth with an innovative combination of insulation and reflective technology. The bibs also feature premium construction, effective insulation and innovative reflective technology.
FXR® for Polaris ZONE MOUNTAIN JACKET & PANT
For deep snow riders and aggressive trail riders, staying dry is essential to remaining comfortable, and FXR® for Polaris ZONE MOUNTAIN apparel delivers the ultimate in waterproof/breathable performance. This jacket is an ideal element in an effective layering system and features the FXR-exclusive Radial Dry Vent System™ ventilation. The new FXR® for Polaris ZONE MOUNTAIN PANT is designed to deliver great comfort and flexibility as well as optimal waterproof/breathable performance to keep a rider dry, warm and comfortable.
RICOCHET JACKET & BIB
For riders who ride no matter how extreme the cold, the RICOCHET JACKET and RICOCHET BIB provide the most reliable warmth, coverage and comfort. The RICOCHET JACKET – available for men and women – combines outstanding waterproof/breathable performance and premium insulation. This versatile jacket features a removable, insulated liner. When conditions permit, the liner or shell can be worn separately. The warm, comfortable insulated RICOCHET BIB also delivers outstanding waterproof/breathable performance.
509™ SNOWMOBILE GOGGLES
509™ SNOWMOBILE GOGGLES deliver innovative, high-performance eye protection and premium vision. Available in AVIATOR and SINISTER models with a wide variety of lens colors and coatings, these rimless 509™ SNOWMOBILE GOGGLES frames accommodate a much larger spherical lens. That minimizes the frame visible to the rider's field and maximizes peripheral vision. The triple-layered foam provides the most comfortable and effective fit against a rider's face.
FLY® F2 CARBON SNOW HELMETS
The FLY® F2 CARBON SNOW HELMETS (available in several color/graphics combinations) provide riders with the same outstanding protection and comfort Polaris racers trust on the racetrack. The composite construction shell (aircraft-grade weaved carbon fiber and Kevlar® composite materials) delivers superior strength and protection and is incredibly lightweight. Flow-through ventilation and a comfortable liner further enhance rider comfort.
POLARIS® ACCESSORIES
There's off-trail riding, then there's the deep, deep backcountry riding of Chris Burandt, who ventures to remote mountain locations most riders can only dream of. The accessories that earn his approval have proven themselves in some of the snow belts most unforgiving locales, and that list including several new items featured in the Burandt Collection for 2014. The 2014 Polaris accessories line also includes outstanding new sled covers, a wide range of colors for protective equipment, new cargo carrying solutions and much more.
Equip Your Sled Like a Backcountry Pro
Among the new items in the Burandt Collection for 2014 are Burandt Narrow/Low Bars, a Burandt Lock & Ride® Flyer Bag and a new Burandt Wrap that gives a sled a custom look. The Burandt RSI® 5" Rise RMK Handlebar is the same handlebar setup Chris uses on his backcountry sleds. This handlebar is narrower and has a 5" rise – 2" lower than the standard deep snow bar. It provides riders like Chris with a comfortable riding position, lower center of gravity and confidence-inspiring steering leverage. This is a super-strong 2014 heat-treated aircraft aluminum bar that has been tested by, and is trusted by the world's premier backcountry rider. The new Burandt Wrap is a kit with durable, adhesive-backed graphic wrap pieces that cover a hood and side panels. The graphics, which Chris helped design, infuse a sled with his energetic backcountry spirit. The new Burandt Lock & Ride® Flyer Bag installs on a tunnel in seconds and provides convenient, protected storage space. With its Lock & Ride® technology, this bag can be installed or removed in seconds without tools. It installs securely in the tunnel's T-slots and features separate compartments for different types of cargo.
Lock & Ride® Convertible Passenger Seat
The new Lock & Ride® Convertible Passenger Seat is designed to install on the Adventure Cargo System that is standard on the 600 Switchback Adventure (and the new 550 INDY® Adventure 144, which comes with this passenger seat). This seat installs quickly and easily on the cargo rack – no tools required – using Lock & Ride® technology. This seat accommodates a passenger of up to 120 pounds/54.4 kg, and it has a cushioned base and armrests. The new Lock & Ride® Convertible Passenger Seat can be equipped with the Lock & Ride® Convertible Passenger Seat Backrest, which also installs easily and provides a rider with enhanced comfort and security. An accessory Seat Bag converts the Lock & Ride® Convertible Passenger Seat into a convenient, protected cargo carrier with multiple zippered compartments.
New Voyager Accessories
The 2014 accessories line includes a Voyager Electric Start for the new 550 INDY® Voyager 144. Every Voyager ride will get off to a great start with this reliable, turn-key electric start. There is also a new Voyager Tunnel Rack for the Voyager models (the 550 and 600 INDY Voyager 144). Available in black or brushed aluminum, this tunnel rack installs in place of the sled's stock cargo rack and offers expanded cargo capacity and numerous tie-down points for securing cargo.
New Covers, Bumpers & Gauntlets
Polaris® is offering a greatly expanded line of outstanding Polyester Covers that protect sleds in storage, during trailing or when parked overnight. Each durable polyester cover has an opening for the fuel fill access, and it fits over a tunnel bag, an accessory front bumper, rear hitch, saddlebags, and wide range of windshield heights. The PRO-RIDE™ Ultimate Front Bumper for 2014 RMK® models is available in black, white, and brushed aluminum so riders can coordinate their premium front-end protection with the colors and style of their sled. Riders in extreme cold will appreciate the comfort and protection provided by the new Formed Gauntlets. These gauntlets slide over the handlebar's handgrips and attach securely with an adjustable strap with Velcro®. They can be installed on handlebar grips or on passenger grab handles, and they effectively protect hands against wind, cold, snow and ice.
About Polaris
Polaris is a recognized leader in the powersports industry with annual 2013 sales of $3.8 billion. Polaris designs, engineers, manufactures and markets innovative, high-quality off-road vehicles, including all-terrain vehicles (ATVs) and the Polaris RANGER® and RZR® side-by-side vehicles, snowmobiles, motorcycles and on-road electric/hybrid powered vehicles.
Polaris is among the global sales leaders for both snowmobiles and off-road vehicles and has established a presence in the heavyweight cruiser and touring motorcycle market with the Victory and Indian Motorcycle brands. Additionally, Polaris continues to invest in the global on-road small electric/hybrid powered vehicle industry with Global Electric Motorcars (GEM), Goupil Industrie SA, Aixam Mega S.A.S., and internally developed vehicles. Polaris enhances the riding experience with a complete line of Polaris Engineered parts, accessories, and apparel, Klim branded apparel and ORV accessories under the Kolpin and Cycle Country brands.
Polaris Industries Inc. trades on the New York Stock Exchange under the symbol "PII", and the Company is included in the S&P Mid-Cap 400 stock price index.
Information about the complete line of Polaris products, apparel and vehicle accessories are available from authorized Polaris dealers or anytime at www.polaris.com.