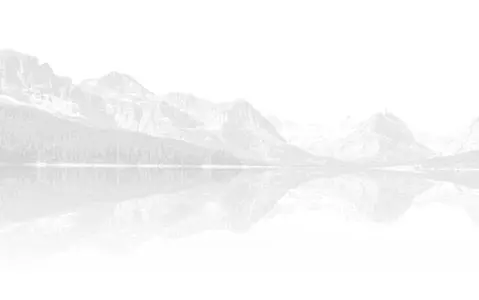 Machine Operator (4th Shift)
Monticello, MN
Posted on nov 6, 2023
Full time
R20918
Go back
At Polaris Inc., we have fun doing what we love by driving change and innovation. We empower employees to take on challenging assignments and roles with an elevated level of responsibility in our agile working environment. Our people make us who we are, and we create incredible products and experiences that empower us to THINK OUTSIDE.
Position Summary:  This position is responsible for the set-up and operation of CNC machines and tooling (e.g., tool changes and wear) in the assigned cell or production area.  Responsible for machining parts and operating CNC machines while maintaining quality and safety standards. Machine Operator will work with various materials and parts from castings. Duties are performed under direct supervision.
This individual must be dedicated to the success of Polaris MCO and its quest to continually improve its operations.  Perform duties to manufacture Polaris MCO products, meeting OSHA, GMP, and ISO9001 compliance requirements.
Essential Job Duties and Responsibilities:
Operates CNC equipment and is responsible for the proper use of machines, tooling and inspection equipment.
Loads parts into machine and verifies settings by measuring positions, first-run and sample parts.
Maintains production rate in terms of cycle time, quantity and quality assigned to the job.
Changes cutting tools and adjusts machine feeds and speeds as needed.
Understands the manufacturing and machining processes and makes suggestions in how to improve these processes.
Uses various measuring tools such as calipers, micrometers and other inspection gauges.
Verifies fixture setup using all necessary inspection equipment under supervision.
Makes high quality parts to specifications and assists with the identification of root causes and corrective action for quality problems.
Understands and follows work orders and documents.  Ensures all production process documentation is completed and accurate.
Performs in process inspection of machined parts and accurately completes the required paperwork such as the Inspection Process (IP) sheet.
Documents and communicates among shifts any actions taken (e.g., changes, concerns) on machine operations.
Is able to maintain a balanced workload by prioritizing and maintaining machine set-up, production and maintenance duties.
Completes secondary operations such as deburring, assembling and washing parts during the machine cycle time per the print and machining process.
Maintains work area and equipment in a clean orderly condition and follows specified safety procedures at all times.
Participates in required meetings and training.
Qualifications:
Must pass a MAT at 80% proficiency.
Knowledge of CNC equipment capabilities and daily maintenance of machines.
Knowledge of set-up, machine speeds and feeds for materials and tools.
Understands basic Geometric Dimensioning and Tolerances (GD & T).
Has a strong mechanical aptitude and attention to detail.
Ability to work with minimal supervision and is a self-starter.
Ability to communicate information clearly and effectively to co-workers and supervisory staff.
Is knowledgeable of the 5S and lean concepts and helps production move forward in achieving the department goals.
Ability to develop constructive and cooperative working relationships.
Willingness to take on responsibilities and challenges.
Knowledge of Good Manufacturing Practices (GMP), Statistical Process Control (SPC), traceability and material reject review (MRR) procedures.
Education and/or Experience:
Two-year machine technology degree or at least two years of experience machining various parts in a close tolerance environment such as milling, turning and grinding, preferred.
Experience with reading and interpreting blueprints, engineering drawings and specifications.
Experience using hand tools and measuring equipment.
Experience with the use of machinist hand tools and measuring equipment.
Experience using manual and CMM inspection equipment.
High School Diploma/ GED required.
Training Requirements:
All training is done on-the-job by Area Experts and Supervisors.
Language Skills:
Ability to read and interpret documents such as safety rules, operating and maintenance instructions, and procedure manuals.
Ability to read and apply technical data from product specifications.
Mathematical/Measurement Skills:
Basic level math skills (including addition, subtraction, multiplications, and division using whole number, fraction and decimals).
Ability to use a calculator.
Daily usage of micrometers, rulers, and other measuring tools.
Reasoning Ability:
Ability to interpret a variety of instructions furnished in written, oral, diagram, or schedule form.
Excellent problem-solving skills and has the ability to adapt to changes in the work requests or environment.
Certificates, Licenses, Registrations, Training:
Physical Demands:
Frequently able to lift or move up to 40 lbs.
Work Environment:
Constant exposure to indoor manufacturing environment.
Occasional exposure to chemicals.
Constant exposure to loud noise.
Constantly stand and walk throughout workday.
Frequently reach with hands and arms.
Frequent repetitive motion.
Constant use hands/fingers to grasp, pinch, pull, feel or handle and manipulate parts and tools.
Constantly wear required PPE (Industry standard safety equipment is provided by Polaris MCO).
Definitions:  Constant (6-8 hrs./shift)                   Frequent: (2-5 hrs./shift)             Occasional: (Up to 2 hrs./shift)
This description indicates the general nature of the tasks and responsibilities required of positions given this classification. It is not intended as a complete list of specific duties and responsibilities. Nor is it intended to limit or modify the right of management to assign, direct, or control specific duties of individuals performing this function. The Company reserves the right to change, modify, amend, add to or delete from any section of this document as it deems, in its judgment, to be proper.
We are an ambitious, resourceful, and driven workforce, which empowers us to THINK OUTSIDE.  Apply today!
At Polaris we put our employees first, by offering a holistic approach to their health and financial wellbeing.  Polaris is proud to offer competitive compensation, including a market-leading profit-sharing plan that is fundamental to our pay-for-performance culture. At Polaris, employees are owners of the company through company contributions to our Employee Stock Ownership Plan and discounted employee stock purchases plan. Employees receive a generous matching contribution to 401(k), financial wellness education and consultation to plan for their financial future. In addition to competitive pay, Polaris provides a comprehensive suite of benefits, including health, dental, and vision insurance, wellness programs, paid time off, gym & personal training reimbursement, life insurance and disability offerings.  Through the Polaris Foundation and our Polaris Gives paid volunteer time off, we support employees who actively volunteer their time, efforts, and passions to improve the health and wellbeing of the communities in which they live, play and work. Employees at Polaris drive our success and are rewarded for their commitment.
About Polaris
As the global leader in powersports, Polaris Inc. (NYSE: PII) pioneers product breakthroughs and enriching experiences and services that have invited people to discover the joy of being outdoors since our founding in 1954. Polaris' high-quality product line-up includes the Polaris RANGER®, RZR® and Polaris GENERAL™ side-by-side off-road vehicles; Sportsman® all-terrain off-road vehicles; military and commercial off-road vehicles; snowmobiles; Indian Motorcycle® mid-size and heavyweight motorcycles; Slingshot® moto-roadsters; Aixam quadricycles; Goupil electric vehicles; and pontoon and deck boats, including industry-leading Bennington pontoons. Polaris enhances the riding experience with a robust portfolio of parts, garments, and accessories. Proudly headquartered in Minnesota, Polaris serves more than 100 countries across the globe.  www.polaris.com  
EEO Statement

Polaris is an Equal Opportunity Employer and will make all employment-related decisions without regard to race, color, religion, creed, sex, sexual orientation, gender identity, national origin, age, disability, marital status, familial status, status with regard to public assistance, membership or activity in a local commission, protected veteran status, or any other status protected by applicable law.